Diablo 4, an action role-playing game developed and published by Blizzard Entertainment, is about to make its debut on June 5, 2023. Early access is available for players on June 1, 2023. However, many players find Diablo 4 slow download speed quite annoying. Don't worry. In this article, we will provide you with 5 ways to troubleshoot slow download speed in Diablo 4.
How to Fix Slow Download Speed in Diablo 4?
Method 1. LagoFast - Ultimately Increase Download Speed in Diablo 4
LagoFast is a renowned game booster for all players. It is famous for both its unique LFP protocol and worldwide exclusive routes. The latest LagoFast 2.0 provides double optimization in gaming with its multipath connection and real-time automatic server features, ensuring an ultimately optimized network connection. With the help of LagoFast, it should be quite easy to fix slow download speed in Diablo 4.
LagoFast also has a simple and clear interface by which you can fix all kinds of game issues, including lag spikes, packet loss, high Ping, low FPS, etc., within only a few steps:
Step 1: Download LagoFast and sign in.
Step 2: Search the game at the top of the interface.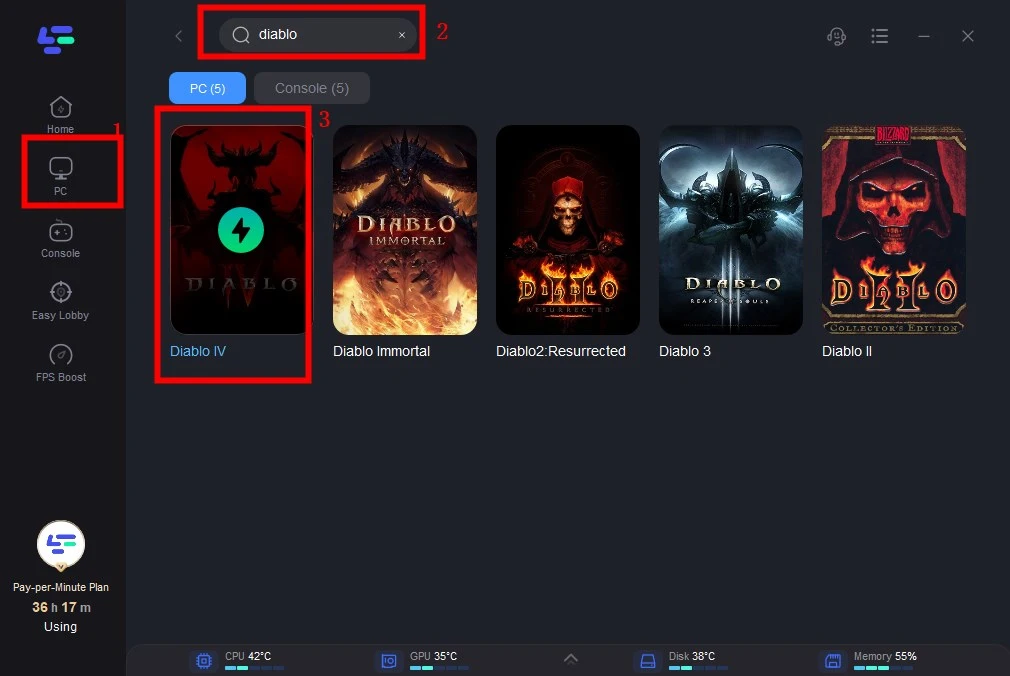 Step 3: Choose the server and node.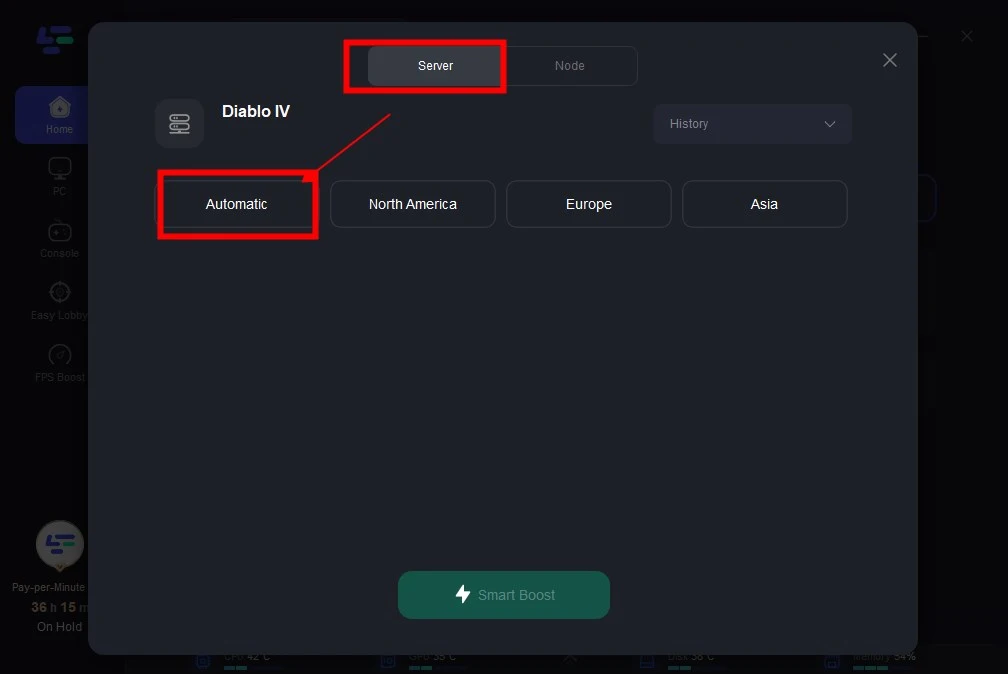 Step 4: Enjoy your game!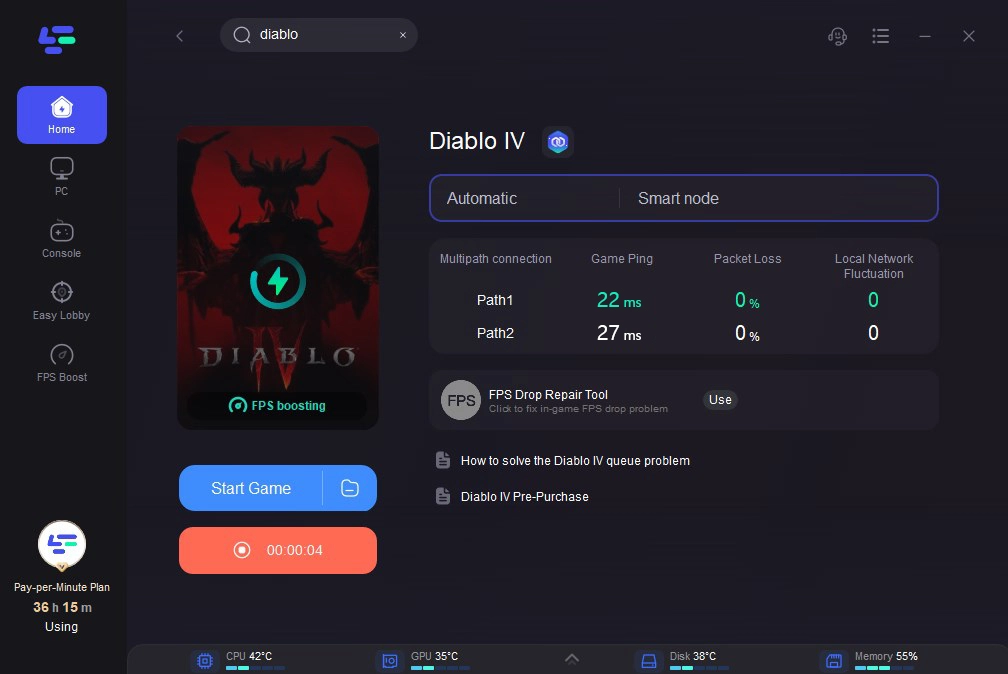 By doing so, LagoFast will improve your download speed in the Battle.net launcher. In the meantime, it will also accelerate the platform to improve your experience. It does everything for its users.
According to the tests, the download speed in Diablo 4 is optimized greatly for some users. You can check the speed change before and after using LagoFast:
| | | |
| --- | --- | --- |
| City | Before | After |
| New York | 573KB/s | 3.92MB/s |
| London | 1.1MB/s | 3.56MB/s |
| Singapore | 27.5KB/s | 2.7MB/s |
Now you have a chance to improve Diablo 4 download speed for free! Use the code "diablo" in LagoFast and you will get 50-hour free boost time.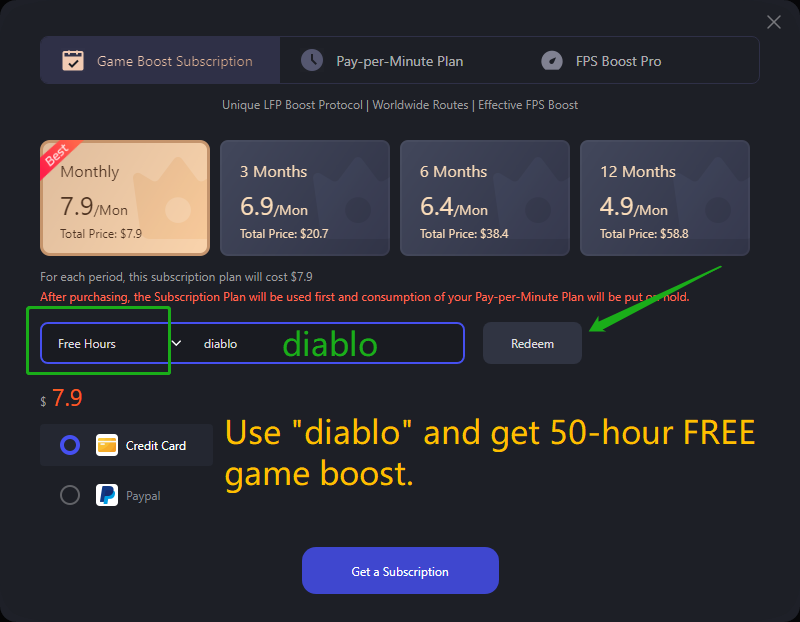 Another amazing feature that LagoFast has also manifested is its consideration for all its users. LagoFast charges players only for the minutes they actually use. When you are not using it, just close it and it won't charge you at all. This means that LagoFast is always an economic choice for all the players.
The excellence of LagoFast is more than the above features. LagoFast covers more than 60 countries and 150 cities. And it supports over 2000 online games. And you should know that as these numbers continue to grow day by day, LagoFast becomes more and more powerful.
You must want to download LagoFast now after my introduction. Go for it! LagoFast will never let you down!
Method 2. Go to the official website of Blizzard Entertainment to find solutions.
Through searching, we find that there are solutions recommended by the official website:
You can change game download rates in the Battle.net App Settings under Game Install/Update. To maximize the game download rate, the maximum Network Bandwidth limit must be set to zero. By default, the download rate for future patch data is limited to 100 KB per second.
If your problem is not solved, you can continue to visit the Installation and Patching Troubleshooting article.
If the issue persists and it's during peak internet usage times (such as 6pm - 12am in many regions globally), we recommend leaving the download running. As overall internet congestion returns to normal throughout the night, providers are allocating more bandwidth for large file downloads which will improve your download speeds.
These solutions are provided through the official channel. Thus, they are definitely worth a try! Try them now and maybe they will fix your Battle.net slow download speed!
Method 3. Close all the irrelevant software or applications.
When you download games, other bandwidth-consuming software or applications may have a great impact on your download speed. By closing them, you will probably fix slow download Diablo 4.
You can simply press Alt, Ctrl and Del together to invoke task manager. And you can check all the programs running on your computer one by one and end all the irrelevant ones to improve slow download speed in Diablo 4.
By following the above method, you might be able to fix Diablo 4 pre-load slow issue. Have a try!
Method 4. Use a wired connection.
As you may know, a wireless connection can be really unstable from time to time. But occasionally you forget to use a wired connection. We recommend you to connect your computer and your router with a cable and improve your download speed.
In addition, a wired connection is more stable and secure than Wi-Fi. You can use this connection method from now on. Give it a shot and fix Diablo 4 slow download speed!
Method 5. Clear your cache in the Battle.net launcher.
Clearing your cache can be a reliable way to improve your download speed. You can have a try:
Step 1: Go to the Battle.net settings.
Step 2: Click on the "Network" tab.
Step 3: Select "Flush DNS" and "Flush Network Cache."
This method will refresh the Battle.net launcher and probably increase the speed of downloading games. It is quite easy and worth a try!
Conclusion
In this article, we taught you 5 ways to fix Diablo 4 slow download speed. Among the 5 methods, LagoFast is definitely the most reliable and efficient one. Also, it can help fix Diablo 4 fps drop issue that many gamers have met in the preload. Download LagoFast now and have a try! It won't disappoint you.