While retaining the first-class melee combat experience of "Warhammer: The Last Plague 2," "Warhammer 40K: Darktide" also incorporates fast shooting gameplay, bringing you the "Warhammer 40K" background of the new gun battle experience. Warhammer 40k: Darktide was planned to be published in 2021, however, it has been pushed back to November 30, 2022, owing to the Covid-19 breakout. Many fans are eager to see if Warhammer 40k: Darktide will live up to the popularity of Games Workshop's main sci-fi setting. Warhammer 40k: Darktide, on the other hand, suffers from poor FPS, crashes, and other difficulties. We propose LagoFast, a terrific game enhancer, for a more enjoyable gaming experience! Allow it to handle the Warhammer 40,000 Darktide crashing issues, and it will present you with a smooth, faultless one.
Part 1: LagoFast: Best Fix to Warhammer 40,000 Darktide Crashing
Part 2: Other 4 Useful Fixes to Darktide Crashing
Part 3: Why do You Encounter Darktide Crashing?
Part 4: Warhammer 40,000 Darktide FAQs
LagoFast: Best Fix to Warhammer 40,000 Darktide Crashing
LagoFast is a game booster created by a team of professionals with over 8 years of expertise. Let me elaborate on its distinctive traits. To begin, LagoFast has excellent network compatibility and is capable of handling a wide range of complex network conditions. As a result, network-related connection errors are resolved. Second, depending on ping levels, LagoFast delivers real-time network diagnostics and connects you with the best network nodes. It provides all-around defense for Overwatch. Finally, it is the only game booster that offers a time charge bundle, allowing you to save money. Don't squander your time on bug-infested stuff! Come test out LagoFast for free! It can be the most suitable game booster for Warhammer 40,000 Darktide!
Here are the features of LagoFast:
Free trial
Pay per minute, more friendly to your wallet!
Boost FPS while getting lower ping
Routs around the world, wherever you are
You can get smooth gameplay following the 4 steps!
Step 1: Download LagoFast.
Step 2: Type Darktide in the Search box and choose the one you need.
Step 3: Choose the server the same as your game and the best node for Darktide.
Step 4: Click on the Boost button to start boosting.
You can know Darktide real-time ping and packet loss rate, which are closely related to your in-game performance.
Also, you can change the settings to get a suitable boost environment. Do like this:
Step 1: Select the FPS Boost tab on the left of the desktop.
Step 2: Turn on/off the settings to boost Darktide FPS.
Other 4 Useful Fixes to Darktide Crashing
If Warhammer 40,000: Darktide crashes, does not start, does not install, there are no controls in Warhammer 40,000: Darktide, no sound in the game, or errors occur in Warhammer 40,000: Darktide, we present the most typical solutions to these issues.
Check the game's integrity: An incomplete game can create a variety of issues, such as slowness, low FPS, and even crashes. You can use Steam to verify that the game files are properly installed on your computer.
Update graphics card drivers and other software: Make sure you visit the official website of your graphics card manufacturer and download the most recent drivers. There are frequently optimized drivers for certain games. If the problem is not resolved by installing the current version, you can try installing a previous version of the driver. It is critical to remember that only the final version of the video card driver should be loaded; beta versions might include serious flaws.
Turn down the in-game graphics settings: Check the bottom right side of Darktide while you're inside. You should be able to enter the menu > options > video by pressing a button. Once within the video settings, you should perform the following. Turn everything off or turn it down as low as possible to see if it solves the problem. If this is the case, gradually increase the parameters to find the sweet spot. Several factors are frequently the root cause of crashes.
Deactivate Shadowplay from the Geforce experience: Most players utilize Shadowplay to capture gameplay or short clips with instant playback through the Shadowplay in-game overlay. Overlays in-game can be problematic, especially in newer games. This might result in a reduction in FPS or possibly a crash. You may have already fixed your problem by turning this off.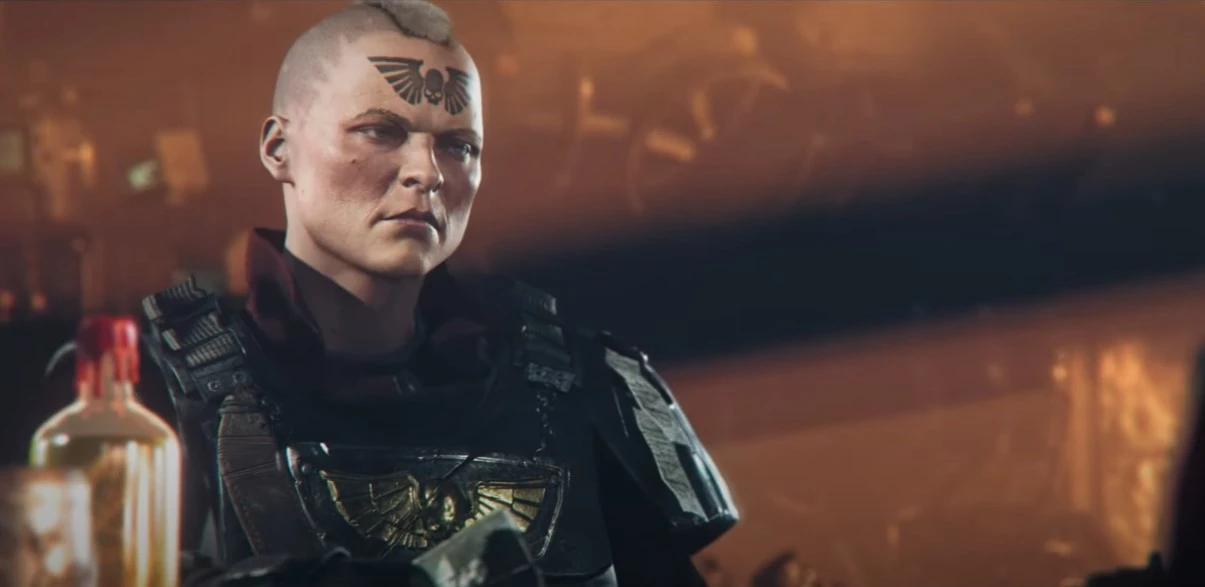 Why do You Encounter Darktide Crashing?
Hardware specs are too low: Everything should be all right if your PC fulfills these requirements before installing and starting the game. Otherwise, the title will most likely cause you trouble. Wikipedia is another excellent resource for video game system specifications, as is the publisher's website. Clear up any doubts or issues by visiting the game's support or fan forums. You'll need to update your PC before you can play the game if you don't have the necessary hardware. This might range from purchasing a new gaming PC to adding additional storage space to your computer.
Firewall interfered with the game process: A firewall or other anti-virus tool will periodically examine your computer's volume for malware threats and block information that it deems suspicious. When a firewall deems Minecraft to be malware, it may disrupt the connection and prohibit you or others from joining your world. We must confirm that the firewall is not interfering with the normal operation of your game.

Broken network driver: Network drivers guarantee that your computer's network-related operations execute smoothly. So, if you're having network problems, it's probable that the network driver is a fault, and if it's missing, out of date, or damaged, you'll get a connection error.

M

any background tasks: When we play the game, many other applications may be operating in the background that silently demands too many network resources, especially when the browser and chat software are active, resulting in Minecraft multiplayer connection issues.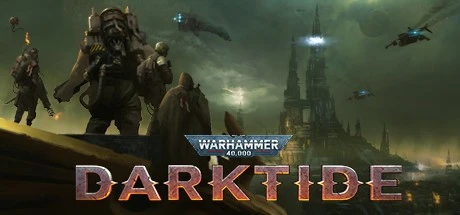 Warhammer 40,000 Darktide FAQs
Try LagoFast

C

lose background apps

W

hitelist Warhammer 40,000 Darktide

C

heck the system requirements
Using Ethernet

U

pdate the network driver
What to do when Warhammer 40,000: Darktide crashes on the desktop?
If Warhammer 40,000: Darktide frequently crashes on the desktop, consider lowering the graphics quality. It is likely that your PC just lacks sufficient performance, causing the game to malfunction. Also, check for updates - most modern games have an automated patch installation mechanism that runs on startup if an internet connection is available. Check to check whether this option is disabled in the settings and enable it if required.