In this fierce and vicious action shooter, you must reclaim Tertium from swarms of ruthless adversaries. Warhammer 40,000: Darktide is the next co-op adventure from the Vermintide series' award-winning creators. The game will follow a similar structure to Fatshark's Warhammer: Vermintide 2, in which four players work together to combat waves of AI-controlled opponents. Instead of a pre-made cast of characters, the game will allow players to personalize their class, look, and gender. The four classes are Veteran, Zealot, Ogryn, and Psyker. However, the most unpleasant aspect of video games is lag, stuttering, and connection failure. In this article, we'll tell you what to do when Warhammer 40,000: Darktide connection failed. At the same time, we also want to introduce LagoFast to you, which is the most suitable game booster for Darktide.
Part 1: LagoFast: The Best Answer for Warhammer 40k: Darktide
Part 2: Fixed: Warhammer 40,000: Darktide Connection Failed
Part 3: Why do You Encounter Warhammer 40,000: Darktide Connection Failed?
LagoFast: The Best Answer for Warhammer 40k: Darktide
LagoFast, as previously said, is a professional and skilled game booster with over 8 years of expertise in resolving gaming troubles. LagoFast utilizes the in-house developed LFP data transmission protocol, allowing for zero ping and high FPS! LagoFast also delivers advanced, real-time network diagnostics to match each participant with the optimal node. LagoFast is unusual in that it can also increase FPS, and you may tune the options to your needs, resulting in an amazing gaming experience. LagFast costs may be estimated in minutes, allowing you to halt the acceleration at any moment, and it is most cost-effective when computed monthly. Don't be concerned if these arguments do not persuade you! We also provide a free trial so you can decide whether you want to subscribe to LagoFast later, and I'm convinced it will present you with a whole new gaming experience!
LagoFast has the following features:
Free trial!
Support Plan-Per-Minute service, more friendly to your wallet!
Reduce Ping while boosting FPS
More than 8 years of fixing the trickiest network environment
Only in 4 steps, you can get smooth gameplay!
Step 1: Download LagoFast and register, remember to receive the free trial time.
Step 2: Type Darktide in the Search box and click on it.
Step 3: Choose your needed server.
Step 4: Click on the Boost button to start boosting.
You can know Darktide real-time ping and packet loss rate, which are closely related to your FPS performance.
Also, change the settings manually by clicking on the ones you want to turn on/off.
You can achieve it like this:
Step 1: Select the FPS Boost tab on the left of the desktop.
Step 2: Turn on/off the settings to boost Darktide FPS.
Fixed: Warhammer 40,000: Darktide Connection Failed
There must be some answers to this situation. I hope one of these can assist you in resolving the connection troubles.
Update network drivers: The Darktide will connection fail if the network driver is out of date or missing, as previously indicated. To upgrade the network driver, use one of the techniques listed below.
1. In the taskbar's search box, type device manager, then pick Device Manager.
2. Select a category to see the names of the devices, then right-click (or press and hold) the one you wish to update.
3. Select Automatically search for updated driver software.
4. Choose Update Driver.
5. Restart the game to see if it makes a difference.
Using Ethernet: Interference with the endless connection might result in an Overwatch connection problem. However, an Ethernet connection provides a more solid network connection and eliminates the need to acquire network data with other devices, resulting in quicker network speed.
Flush your DNS: When you clear the DNS cache, your computer must request information from the DNS server every time you visit a new website. If the connection fault was caused by incorrect DNS cache data, this might be the solution.
Wipe Your Settings Clean: Resetting your router to factory default settings may be beneficial. Most routers need you to press and hold a tiny reset button on the rear panel for several seconds until the LED lights begin blinking. Once reset, you may access the online interface and begin over. Just be careful not to activate the same setting that caused the problem in the first place.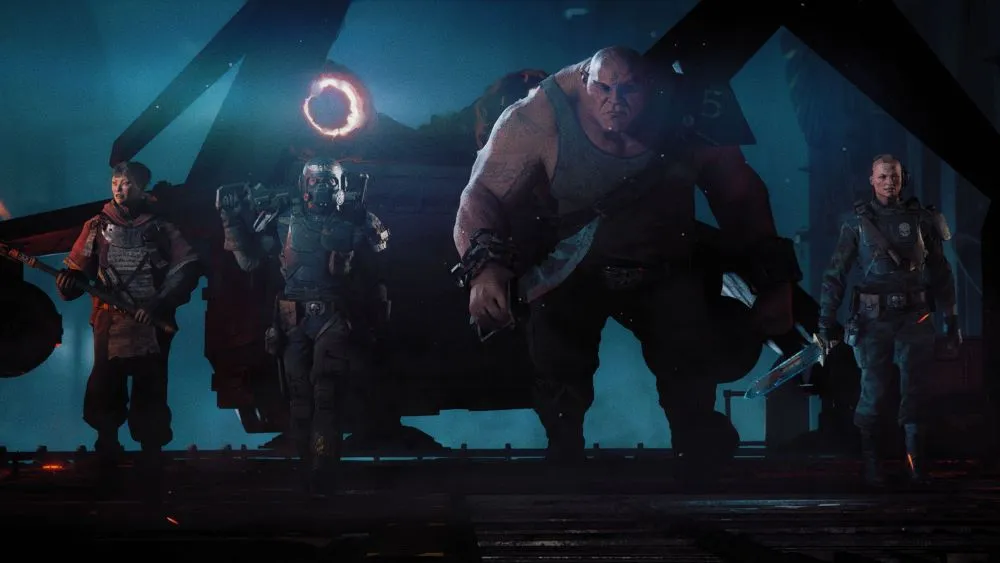 Why do You Encounter Warhammer 40,000: Darktide Connection Failed?
Firewall/anti-virus software interference: To keep your computer safe, firewall/anti-virus software examines it for malicious malware and inhibits its processes. If Darktide fails to connect to the Internet, it is most likely because it is being treated as malware and its network connection is being monitored, resulting in connection failures.
Unstable/Slow network: The most prevalent sort of Internet we use in our everyday lives is wireless Internet, but it has the apparent problem of being unreliable and readily interfered with by other signals. The signal becomes exceedingly weak when there are multiple walls between your PC and the router. Furthermore, because a router only has a limited amount of network data, connecting many devices to the same WIFI at the same time may impair network speed and eventually result in Darktide connection issues.
Game file corruption: Corrupted game files can cause a number of issues, ranging from small game glitches to game crashes, in which case we must validate the game's integrity, clear the download cache, and reinstall the game.
Many background tasks: When we play the game, many other applications may be operating in the background that silently demands too many network resources, especially when the browser and chat software are active, resulting in Minecraft multiplayer connection issues.