However, the players of Warzone 2 frequently complain about needing help accessing the game's online multiplayer mode. The best thing to do is wait it out if this is the first time you've encountered this problem and the game was working fine before it started. Many say that this problem goes away on its own after being given enough time. But every once in a while, people will get a "can't connect to Warzone 2 server" warning that won't go away for days. If you use a personal computer, this issue may become even more pressing (PC). Hence, you should try using LagoFast, the best game booster, if you're having connection issues in your game. If you want to know more, keep reading!
PART 1: Why do we face Warzone 2 connection failure?
PART 2: How to fix the connection failed Warzone 2 server?
PART 3: How to delete saved game data to restore Warzone 2 connection?
Why do we face warzone 2 connection failure?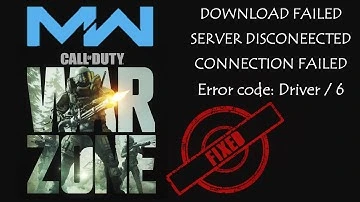 Problems with Call of Duty Warzone 2, such as being unable to connect to Warzone, might arise from time to time. Check out the various causes of the mentioned issue below if you are currently experiencing this issue.
The "unable to access online services" error, one of the most common connection problems in Call of Duty Warzone 2, is almost always caused by a problem on the server end. Waiting until the servers have returned to their normal functioning state is the best action to take if you encounter this problem on your computer or gaming console for a brief period.
When millions of players from different platforms are all actively playing the game at the same time, the capacity of servers for Warzone 2 can be significantly overloaded. If too many devices are trying to update or log in simultaneously, the servers may fail.
Because servers require routine preventative maintenance and repairs, some areas may sometimes be unavailable. It is common practice to inform players of upcoming maintenance by announcing it in advance and providing them with an estimate of when the game will be inaccessible.
After deleting the Warzone 2 game data, a few players have reported that the error message "unable to access online services" has been resolved for them. These players come from a variety of online communities. Some of these profiles or accounts likely contain stored game data that's been tampered with, which would result in the game not functioning as intended.
Solution
Meanwhile, we have an easy fix for you. Many users have revealed Lagofast as the most reliable method for resolving Warzone 2 connection issues. It is a professional Warzone 2 gaming server that provides gamers with extensive protection and has assisted players in the past.
Furthermore, Lagofast is the only game booster that provides a one-time bundle and charges users per minute, making it both practical and inexpensive. For those still unsure, we also offer a free trial so that you may evaluate the product before making a purchase decision. I am confident you will have a great time playing Warzone 2, which Lago Fast enables!
To name a few of Lagofast's features:
Simple VPN for any game lobby.
LagoFast provides a timing package as well as pay-per-minute pricing.
Simple to use.
The FPS boost may be activated with only one click.
Increasing the frame rate while decreasing the ping
Reducing connection issues and lag spikes.
To begin your free trial of LagoFast and see whether it can fix your connection failures in Warzone 2, click the "Free Trial" button.
STEP 1: Download LagoFast.
STEP 2: Enter "Warzone 2" into the search field and select the desired game from the results.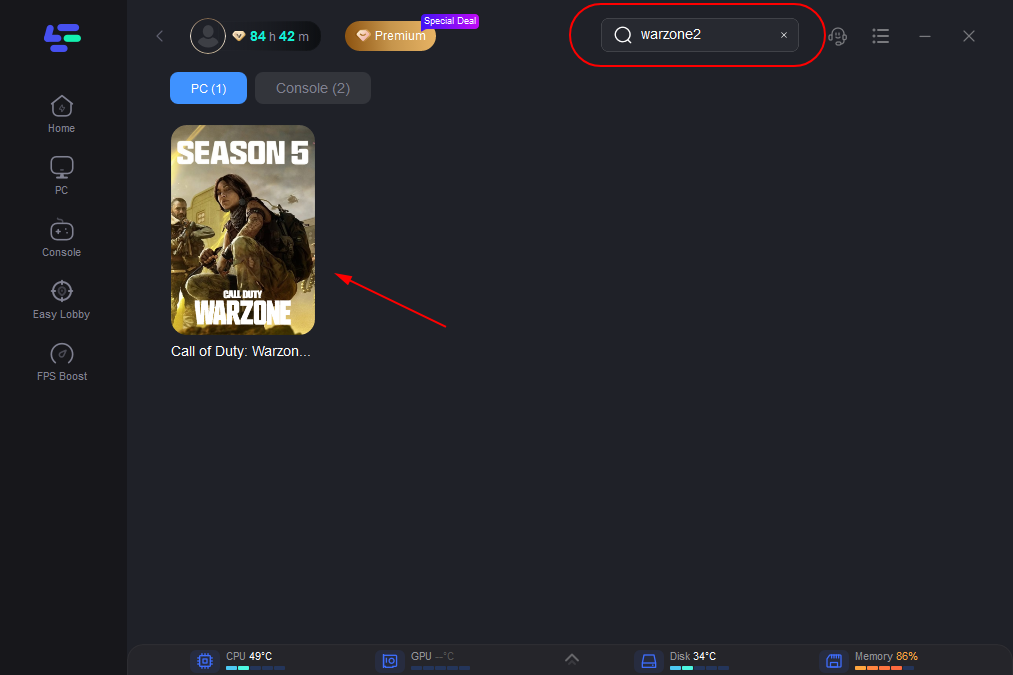 STEP 3: If more than one server option is available, select the one that suits your requirements the most.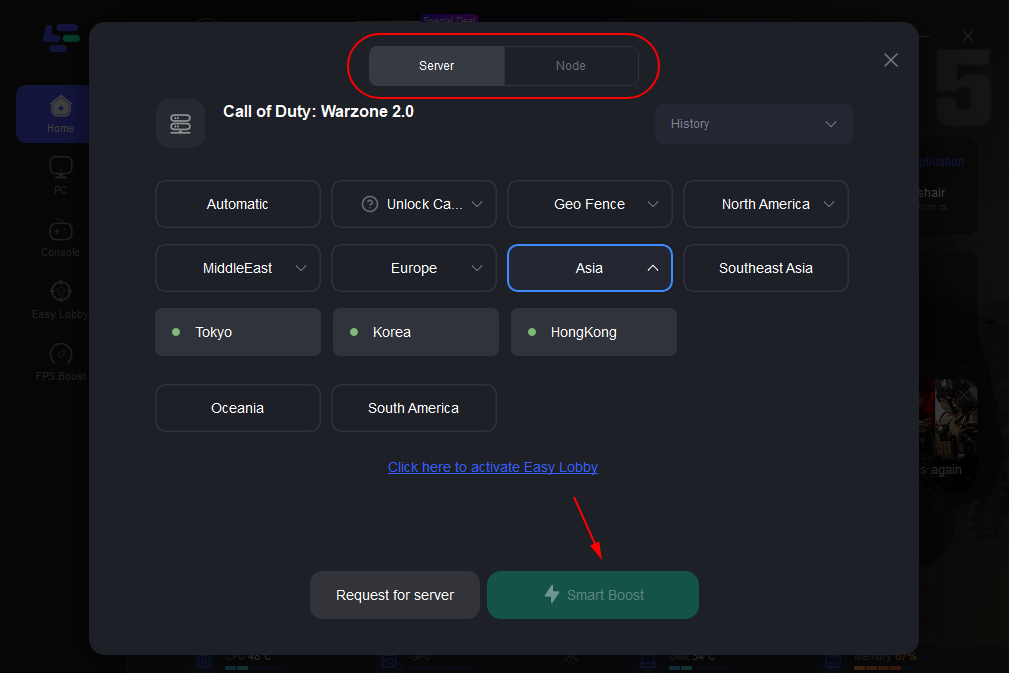 STEP 4: Finally, you can check out the current ping rate for Warzone 2 and any connection issues.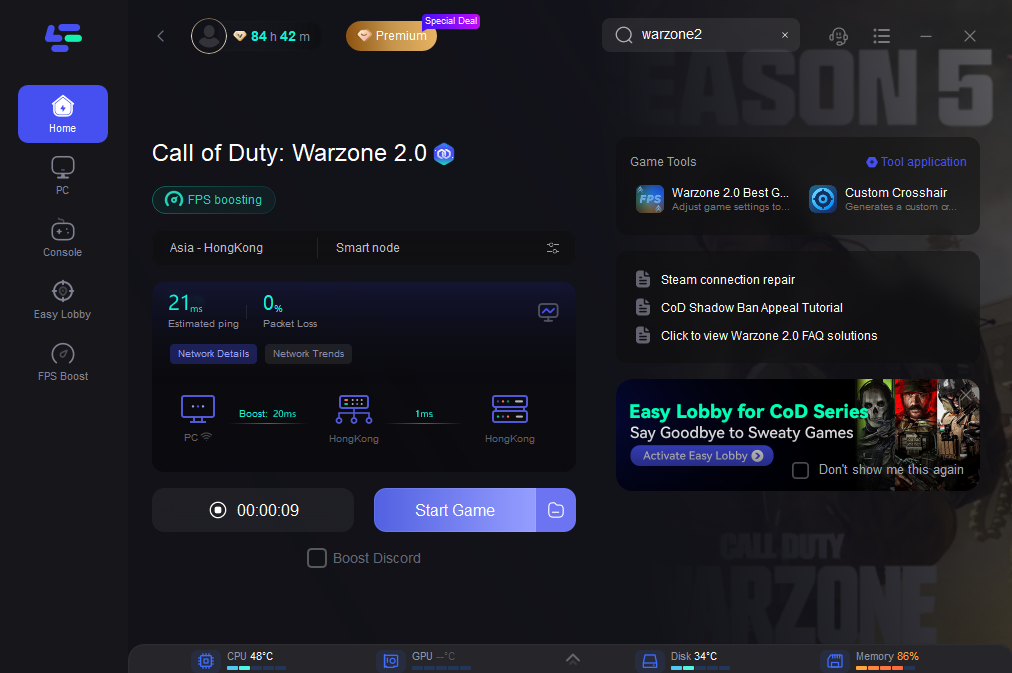 How to fix the connection failed warzone 2 servers?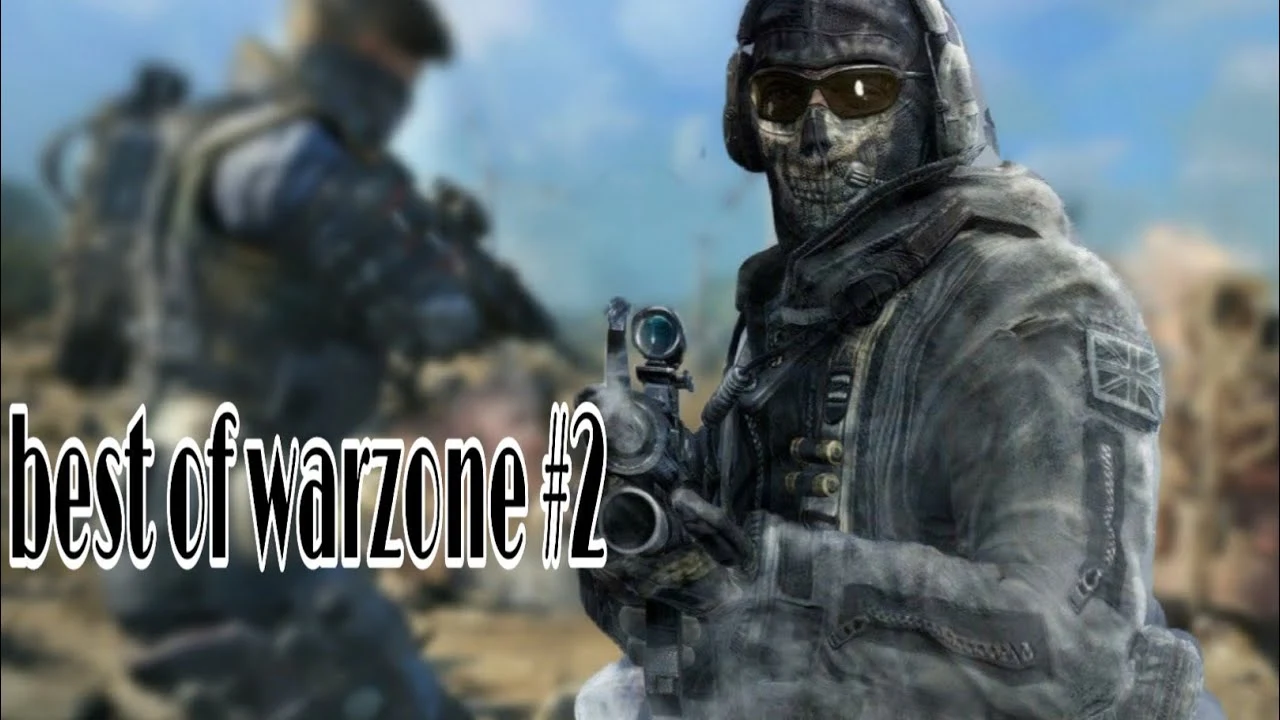 Be sure to restart your personal computer before trying any of the troubleshooting steps for Warzone 2 outlined below:
1. Check for any ongoing server issues.
The first thing you should do if you're having trouble logging into Warzone 2 because of a connection problem is to see whether the service is experiencing any downtime. In addition, you may check Activision's Twitter feed for service updates. If there is a problem with the server, all you must do is wait for it to be resolved.
2. Change to a different region
Warzone 2 server problems only sometimes affect all regions. Changing your area to one that allows online gaming is worth a try. By clicking the globe symbol, you may choose the specific location of the world you're interested in.
The server area is tied to the console's location; hence this workaround is conveniently available for PC users.
3. Assess your regional network for signs of problems.
If you know, there are no Warzone 2 server troubles, and if the problem has persisted for days, the fault may lie with your local network.
4. Participate in a multiplayer online game
If you have connection problems, try playing other online games on your PC. A problem with a second game might result from a problem with your local network.
5. Try restarting your personal computer.
A reboot of your modem or router may also be necessary. A bug might infiltrate the network and disrupt the internet connection when devices are left on for too long. To reboot the modem/router, remove the power cord from the device for one minute. Afterward, re-establish the connections and look for the issue.
6. It would be best if you got in touch with your Internet service provider.
Connect with your Internet Service Provider (ISP) for local network problems assistance, regardless of whether you're using a PlayStation 4, Xbox One, or personal computer. In other cases, NAT issues may arise because of how their network is set up. Their firewall may cause problems for gamers even if the router's NAT settings have been checked and verified as suitable for gaming.
7. Perform upgrades
Maintaining things in working order by applying updates, whether you are experiencing any problems, is always a good idea. Verify that you have the most recent version of your operating system installed on your PC. This also applies to the Blizzard launcher and the Warzone game.
8. Erase all game progress that has been stored.
Saved game data corruption is a typical gaming issue. If none of the methods have worked, including wiping your Warzone 2 game data, you should try doing so.
How to delete saved game data to restore Warzone 2 connection?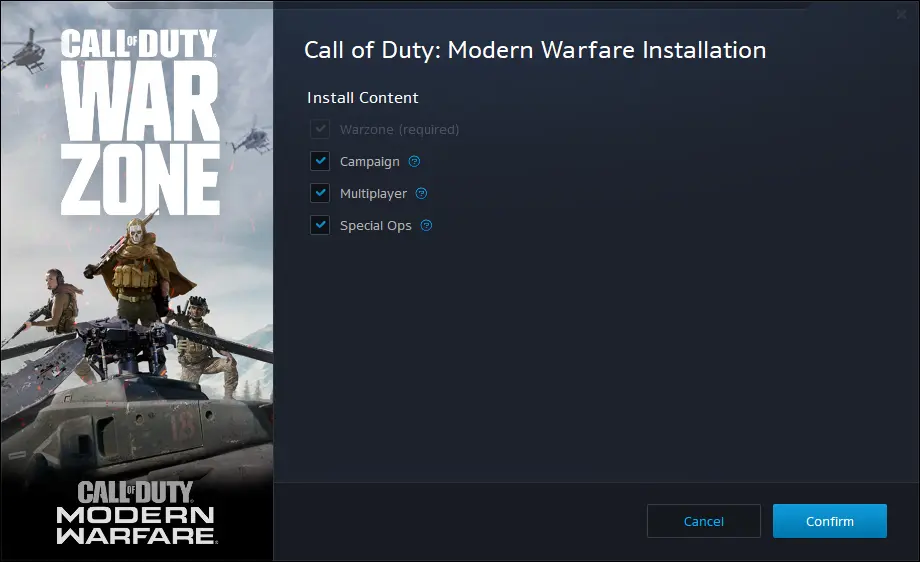 If you're having trouble reconnecting to Warzone 2, deleting your saved data is a quick and easy fix. Follow these instructions:
Turn off all Blizzard software.
To access the Task Manager, use Ctrl+Shift+Esc.
Select the Processes menu.
Select all copies of Agent, the desktop software, and the game, and then click End Process.
Open the directory that has your game data.
To bring up the Run box, use the Windows key plus R.
Put "C: ProgramData" in the Open field and hit the Enter key.
Just get rid of anything in your game folder.
Now that you know how to repair your connection issues in Warzone 2, you may confidently play the game. Initially, ensure everything runs smoothly with the Warzone 2 servers. Our other solutions will likely be ineffective if the problem is on the server end. Call of Duty: Warzone 2's connection failure problem has several potential reasons, which we discovered when we probed. There is pressure on the server since millions of people are trying to play at once because this game is free and part of a well-known series. Finally, LagoFast is here to ensure you always have to wait for Warzone 2's usual fluent performance to be restored.