When Warzone originally starts, the two primary game modes are Battle Royale and Plunder. It supports up to 150 people in a single match, which is higher than the normal 100 players in most battle royale games. There are time-limited formats that can hold 200 players. Both interesting gameplay and the exquisite effects have won Warzone an enormous fan base. It can be enjoyable and tough to play Call of Duty: Warzone versus opponents who have comparable abilities and Kill/Death rates. Nothing is more fulfilling than defeating a talented opponent and bringing home the bacon for your team.
However, skill-based matchmaking (abbreviated SBMM), which places you with other players of the same level, rapidly becomes boring. Sometimes all you want to do is kick back, shoot some simple targets, and work your way up the leaderboard. That's why you need the best VPN for Warzone bot lobbies! In this article, you'll find out some top-list best VPNs for Warzone bot lobbies like LagoFast, read on!
Part 1: How Can I Get Bot Lobbies in Warzone?
Part 2: Best VPN for Warzone Bot Lobbies ---- LagoFast
Part 3: Other Recommended VPN for Warzone Bot Lobbies
Part 4: Will You be Banned If You Use a VPN?
How Can I Get Bot Lobbies in Warzone?
Call of Duty: Warzone is currently going through some unsettling times. For quite some time, skill-based matchmaking, or SBMM, has been the subject of criticism. However, things are starting to get complicated for both high-level and beginner Warzone players when SBMM is combined with some recent third-party companion apps and even routers that have become available.
However, the game does not automatically let you join bot lobbies outside of training matches or stay away from SBMM. The good news is that a VPN makes things simpler. Yes, a VPN can assist you in avoiding SBMM and obtaining bot lobbies for simple games. Additionally, it will defend you against any potential DDoS and may potentially lower ping.
But with so many VPNs available, the process of finding the best VPN for Warzone bot lobbies might become a little tiresome. But don't worry, I went ahead and conducted some testing on your behalf. The end result is a ranking of the top VPNs for Warzone. And to go along with that, I prepared a thorough and simple tutorial on how to utilize a VPN to access easier lobbying. Read on!

Best VPN for Warzone Bot Lobbies ---- LagoFast
LagoFast is undoubtedly the best VPN for Warzone Bot lobbies! First of all, it has more than 8 years of experience in optimizing gamers' in-game experience and the advanced self-developed game data transmission protocol. It can automatically allocate you the best routes when you are gaming in Warzone. Moreover, to meet players' needs of getting bot lobbies in Warzone, LagoFast has recently created an Easy-lobby function that works specifically for the CoD series! You can change your IP and server location by using this function and easily get Warzone bot lobbies. Also, LagoFast is more than just a VPN, it can reduce high ping, fix lag, and boost FPS at the same time. Most importantly, it supports a Pay-per-Minute plan and a free trial, which is cost-efficient.
Pros:
Easy-to-use
Abundant servers for you to choose from
Exclusive Warzone Easy-lobby function
Reduce ping, fix lag, and boost FPS at the same time
Support a Pay-per-Minute plan
Have a free trial
Price: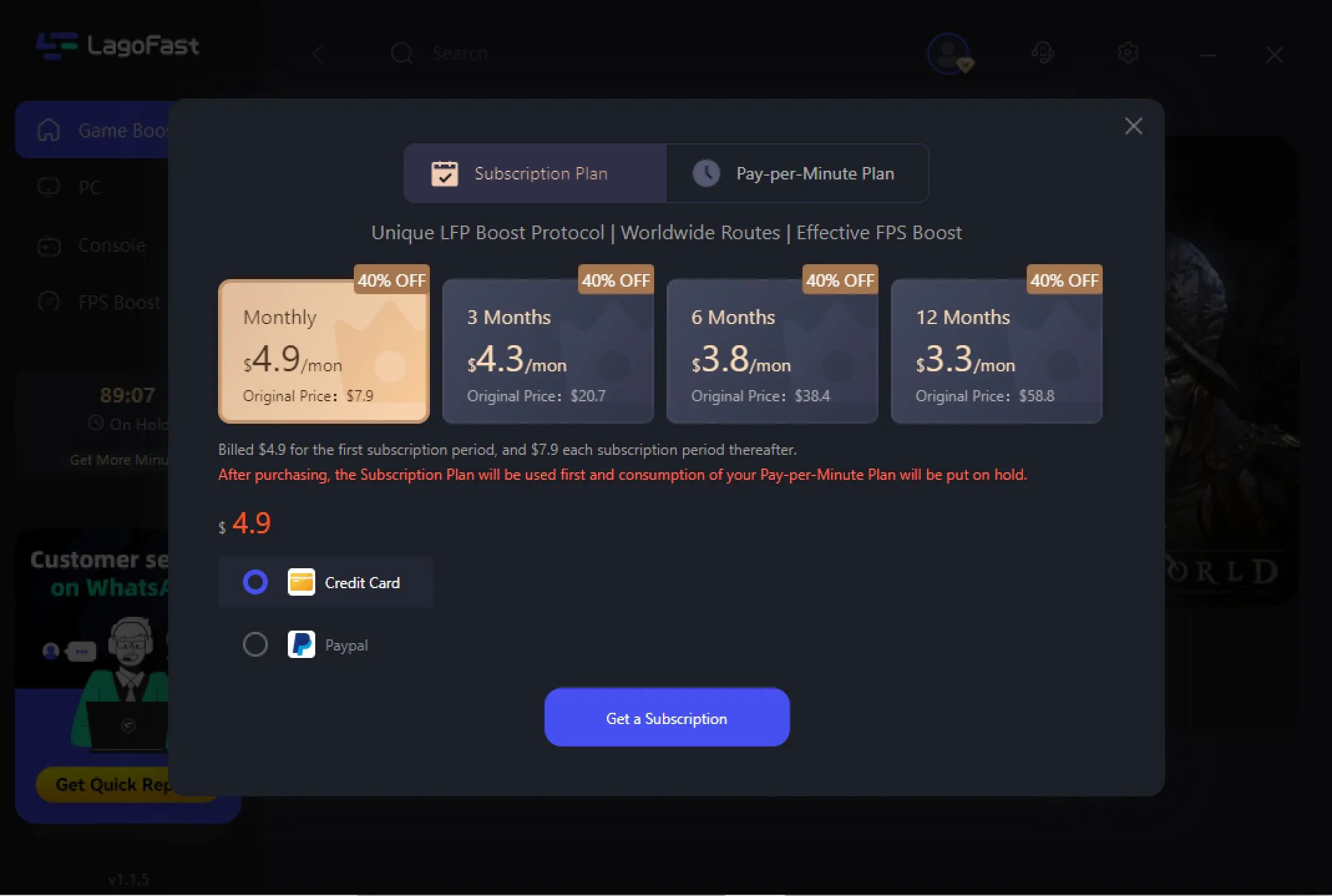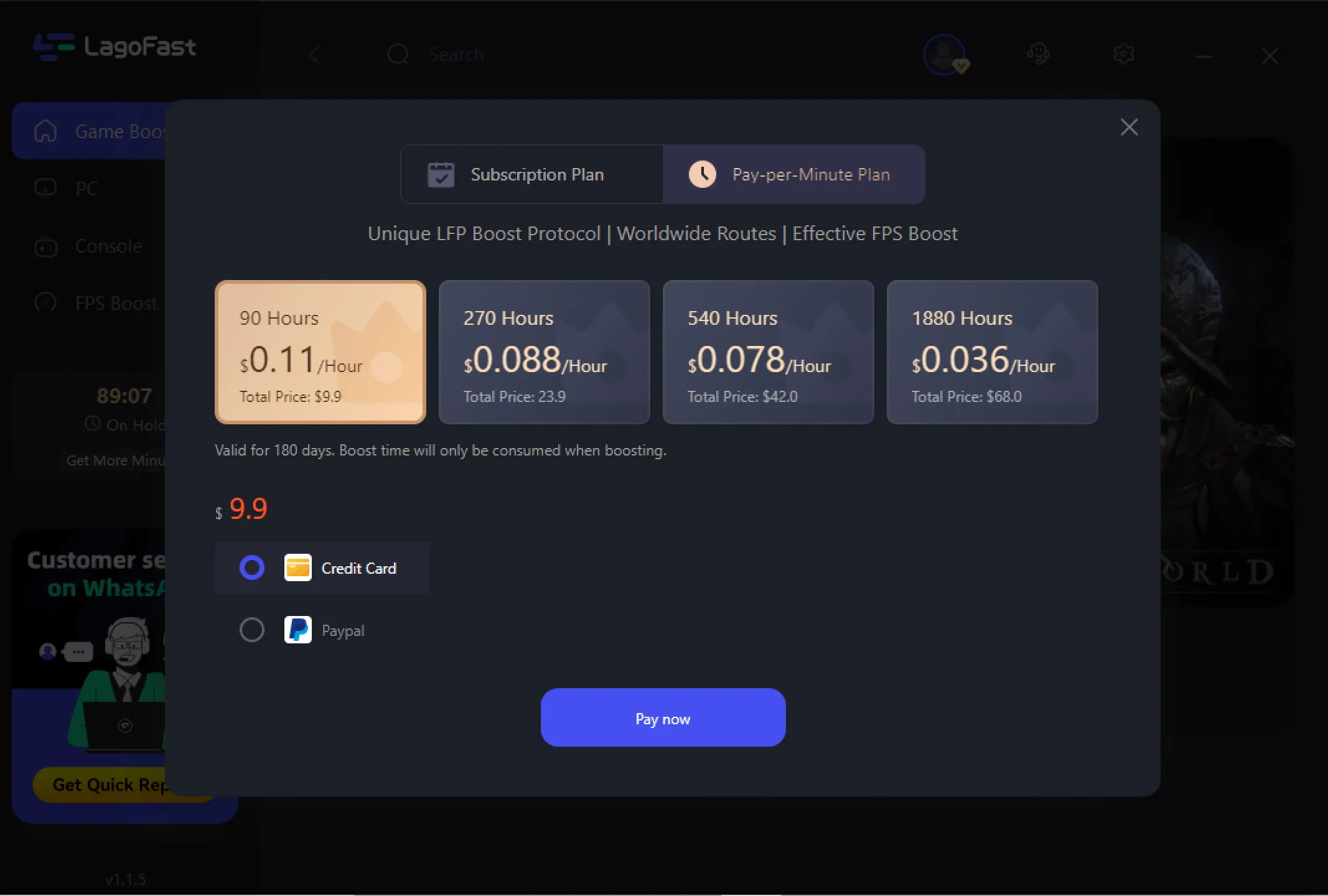 To use LagoFast:
Step 1: Download LagoFast.
Step 2: Search Easy lobby in the Search Box and click it in the Search result.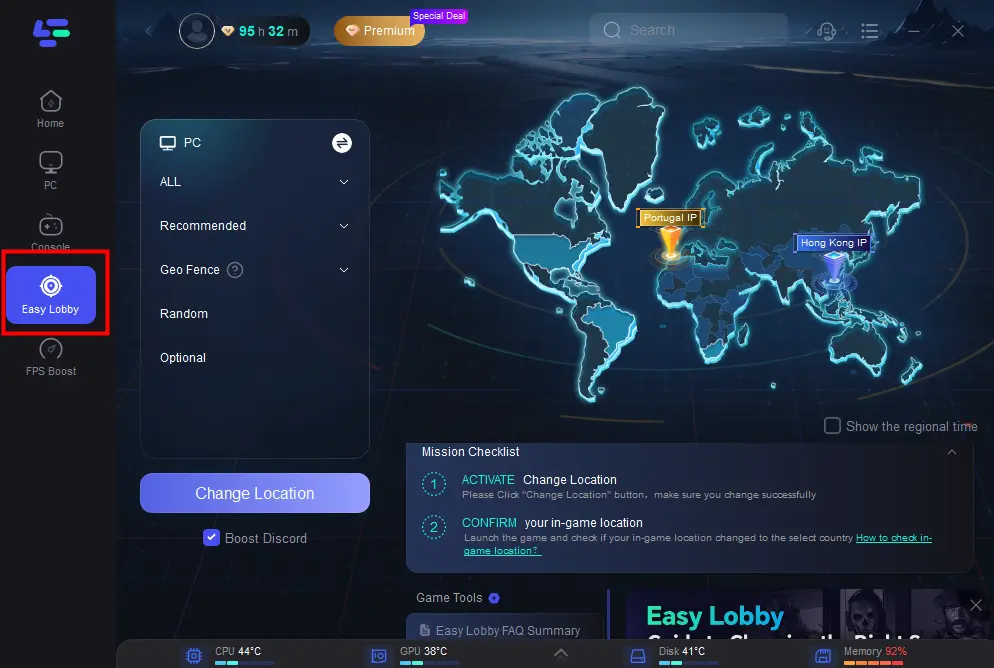 Step 3: Click on the Boost button and choose the server you like. (You can choose from 13 IPs, including Europe, Asia, Australia, India, Chile, etc.)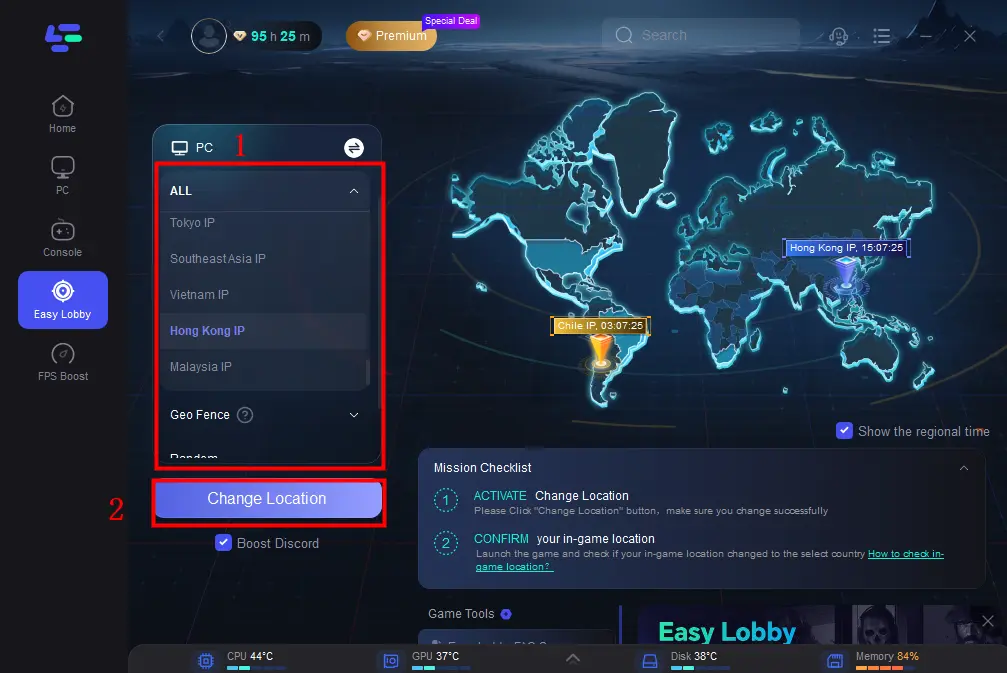 Step 4: Aside from getting Warzone bot lobbies, your in-game performance will also be optimized. Your real-time ping & packet loss rate will be shown like this: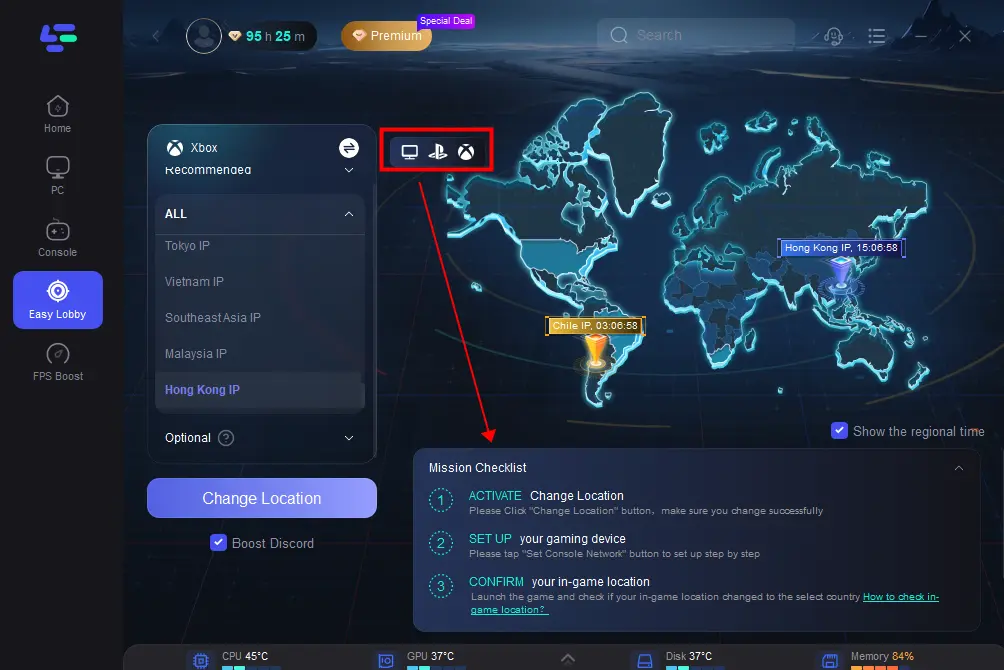 Other Recommended VPN for Warzone Bot Lobbies

We are not surprised that ExpressVPN won a place in this competition because it routinely makes our list of the top VPNs. It is one of the best VPNs for Call of Duty: Warzone because of its unmatched speed, which also makes it the best for other video games.
Warzone's extensive server network and apps for all devices make it simple to play on a PC or console (including a router app).
Pros:
incredibly fast speed
Apps that are simple to use on all platforms
nearby servers with low latency
Support console
Cons:
Expensive
Can't fix lag and reduce high ping
Price:
$6.67 per month for the yearly plan, plus three months free

All of your connections are sent through foreign servers using a standard VPN. Data must travel a greater distance to reach your computer from these servers, delaying your connection and increasing latency.
Your connection will only be partially rerouted by NoLagVPN due to its design. The benefits of a VPN are offered by this, enabling you to keep an extraordinarily fast connection while acting as though you're somewhere else.
Pros:
Lag-free
Packet-loss-free
Non-high-ping
Cons:
Do not offer a free trial
Not available on Console
Price: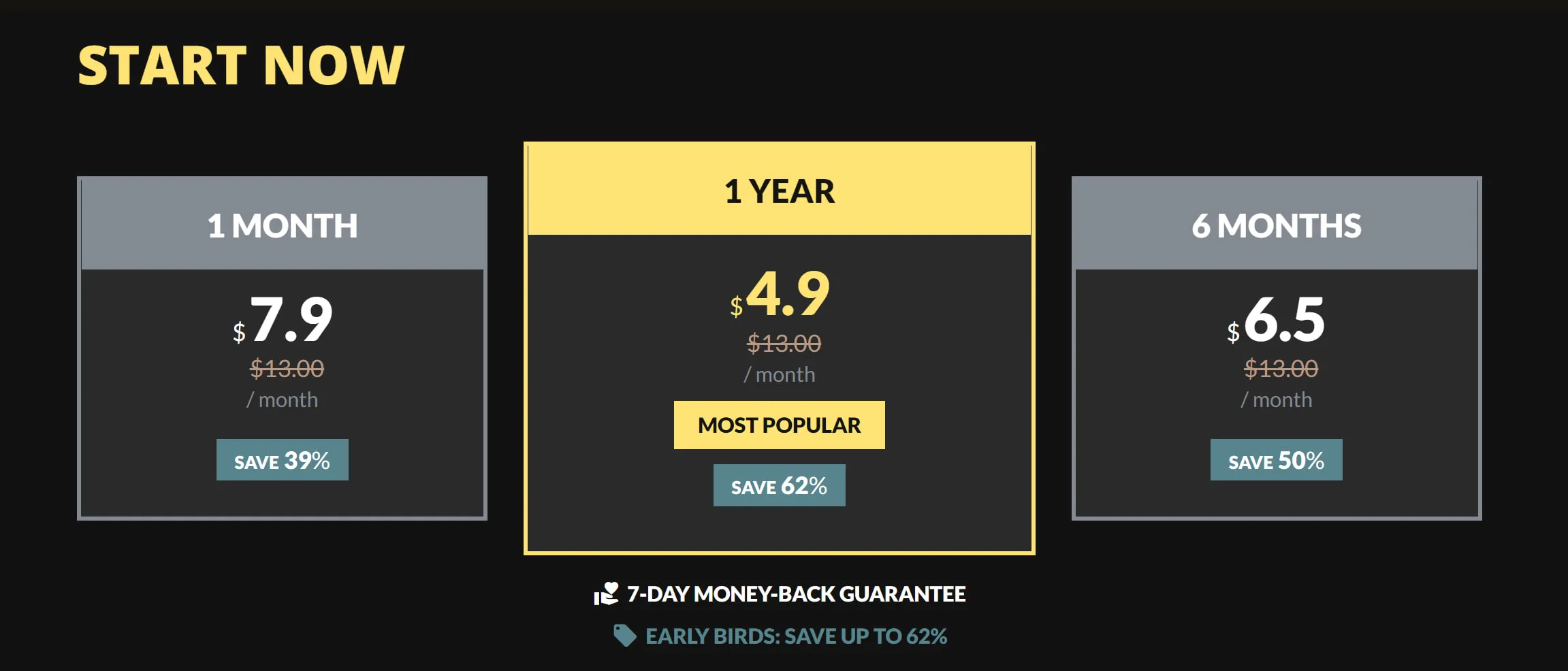 By using Sbmmoff, you no longer need a VPN to play outside of your region because it can link you to the top high-kill gaming locations without the need for a VPN and without altering your IP or GEO location information. You can access and play Warzone Pacific via the Geo-Fence in the following countries:
Texas, the United States, either the East or West Coast, the EU, the UK, Germany, Spain, France, Italy, Singapore, and Brazil.
Moreover, you are allowed to invite and participate with your friends because the sbmmoff program only has to be executed by the person hosting the lobby.
Pros:
Safe to use
Reduce lag & high ping at the same time
Cons:
Expensive plan fee
No free trial
Do not support console
Price: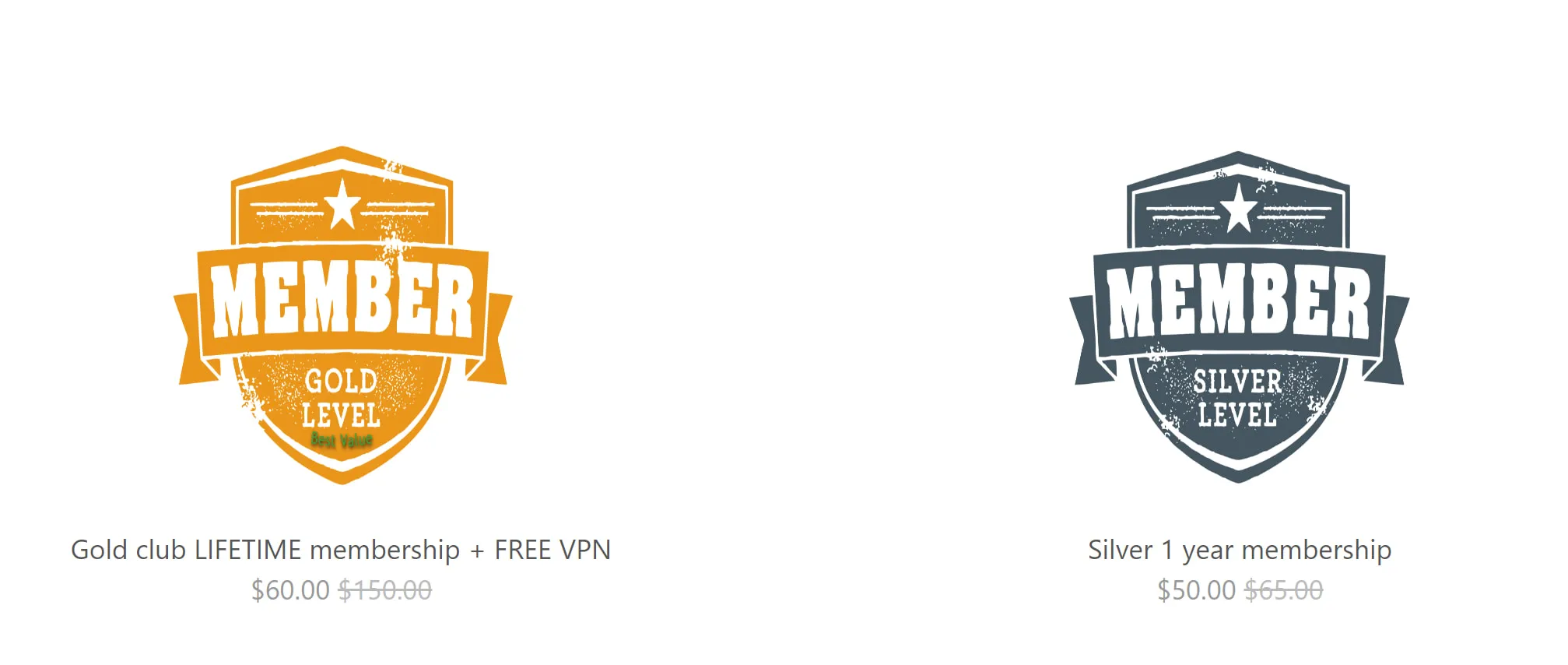 Will You be Banned If You Use a VPN?
It's understandable for players who want to use a VPN to get Warzone lobbies to ask this question. The answer is NO! The Call of Duty: Warzone Security and Enforcement policy make no mention of utilizing a VPN. It is safe to believe that using a VPN to decrease lag and increase internet speed is permitted and won't result in your account being suspended.
Additionally, using VPN and geo fences does not violate the regulations of Activision. It's nothing like aimbots, wallhacks, trainers, stats, texture, leaderboard, injectors, or any other software that is used to intentionally alter game data on disk or in memory.