While a gaming VPN may not be as much of a purchase as a new GPU or RGB mechanical keyboard, it is an essential tool for the serious gamer. After all, who wants to get hit with a DDoS attack from a hungry enemy that kills your head? Staying secure while gaming isn't the only reason to get a VPN while gaming. If you've ever noticed that your Internet connection starts to fluctuate after you've been online for a while, it's possible that your network is being throttled by your ISP. By using the best VPN, you can hide your traffic from your ISP so that it does not target you as a high-bandwidth user. Plus, you can even get better prices on sports by changing your location. There are no guarantees, but if you notice the next AAA title coming on the cheap, like Argentina, you may just have to get your VPN for gaming and watch it.
Part 1: Best Gaming VPN – How good is Lagofast VPN for gaming?
Part 2: Some of the best gaming VPNs
Best Gaming VPN – How good is Lagofast VPN for gaming?
If you're planning to use your chosen service as a gaming VPN, speed will be a priority - but privacy shouldn't take a back seat. Today's best gaming VPN is Lagofast, thanks to its excellent speed, low ping time, as well as powerful privacy features and convenient apps for all kinds of devices. This is a winning combination. With a server network spanning over 60 countries, super smooth gaming is guaranteed. free trial. Supports more than 1000 games. Below we'll explore more about why we think Lagofast is the best gaming VPN on the market, and we'll also look at its closest competitors to see which one is right for you.
I would like to start by recommending Lagofast, which is a great game accelerator. They have more than 8 years of experience in changing server locations, providing you with the best routes and enhancing gameplay. It specializes in reducing lag, reducing high ping and increasing FPS. We can connect you to premium gaming areas without changing your IP location information. However, the process of appling lagofast very simple. All you have to do is click the Boost button, and you're free to choose the server you want and enjoy a lag-free, non-high-ping in-game experience! Moreover, it supports a pay per minute plan, which is more important, and it has the lowest monthly plan among other top-tier game boosters.
Here's the features of the LagoFast.
Easy to use

Plenty of servers for you to choose from

Exclusive gaming function

Reduce ping, fix lag, and boost FPS at the same time.

Support pay-per-minute plans.

Try it for free.
Download LagoFast register, and get free trial
Subscription Plan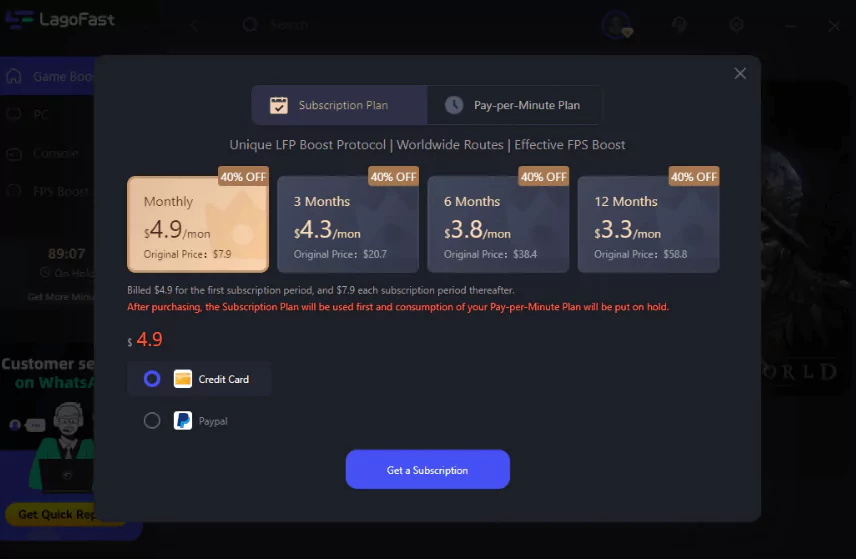 Pay per month Subscription Plan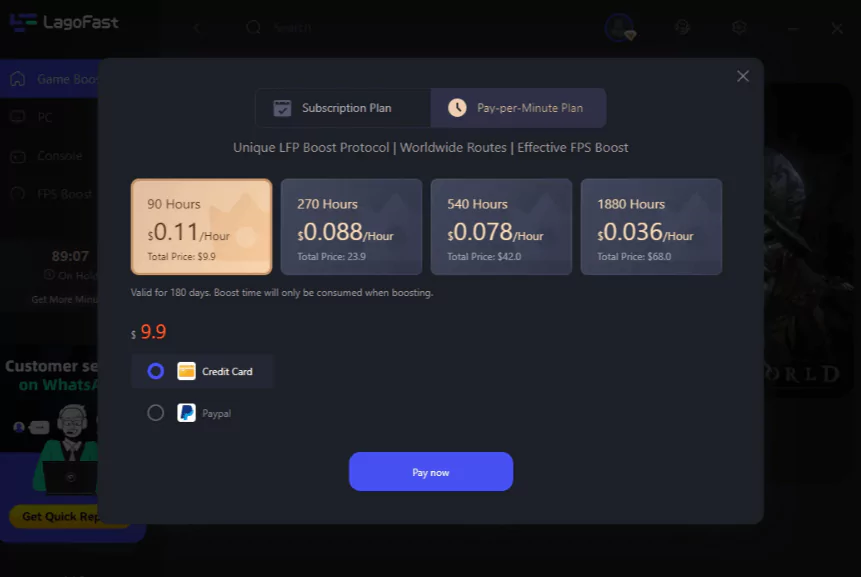 Some of the best gaming VPNs
NordVPN
If a VPN service can really improve internet speed, what competitive gamer wouldn't opt for one? NordVPN is known for offering very fast speeds, and it certainly delivered in our tests.It has multiple servers in all the necessary countries, and each one, whether in the US, Hong Kong, or the other 57 countries that gamers can connect to, offers amazing and reliable connection speeds. Sure, it might not have the most countries to connect to, but it has the most popular regions any gamer would need.
Express VPN
ExpressVPN has a lot going for it: more than enough servers, amazing connection speeds, a great user interface for easy navigation, and a special Media Streamer service designed specifically to optimize streaming on consoles.
SurfShark
If there's more than one gamer in a household, look no further than Surfshark. Every PC, router, console, smartphone, you name it, can use a VPN with just one account. What's more, it all comes at one of the best prices a VPN service can offer. This is attractive to people who often throw LAN parties.
What is No Lag VPN?
Let's first take a step back and explain a VPN in detail. Virtual private networks, or VPNs, provide a secure, private connection that you can use to send and receive data without risk. As a result, websites, applications, or users that try to remotely access your network cannot detect your online activity as you browse and use the Internet. The most common use of VPNs is for gaming.
Most of the time, VPNs are used to access content from around the world, but they can also be used to play games as they have a number of benefits that can enhance your experience. Despite being somewhat special, these benefits still exist.
However, No-Leg VPN like LagoFast is more than just a VPN. It can not only change your server location but also improve your in-game experience by reducing lag, reducing high ping, and increasing FPS.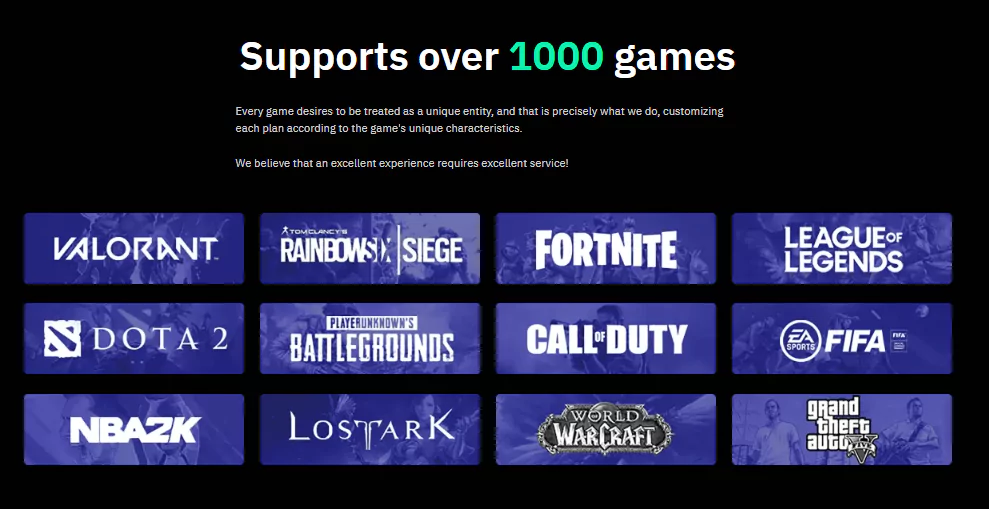 How we test VPNs
To test each VPN, we used speedtest.net, which measures our internet's ping rate, download speed, and upload speed when connected to a server. The lower the ping, the less lag there is during online gaming. Ideally, a ping rate of 50 milliseconds or less is good for playing multiplayer games, which is what all of the VPN services below have achieved. Keep in mind, the farther the VPN server is from your actual location, the slower the internet speed. For example, while I have an average ping of 6ms in the UK, connecting to a server in Australia means my ping rate can exceed 300ms.
Why do I need a gaming VPN?
There are a few reasons why you might want a gaming VPN.
First, if you notice fluctuations in your Internet connection, it's likely because your ISP is throttling your connection due to your activity. A VPN helps you avoid this by anonymizing your activity, meaning your ISP can't single you out as a snoop.
Second, privacy. Anyone is vulnerable, but gamers especially experience DDoS attacks and run a high risk of being hacked. A VPN can protect anyone – not just gamers – from all threats on the web, and it'll also stop Google from tracking you.
Will a VPN increase my ping?
This is a difficult one. Compared to your standard connection at high speeds, a VPN can increase your ping slightly - but, if you're very close to one of your VPN's servers, it can potentially decrease if you are lucky
Really, though, what you're using a gaming VPN for is to make your connection more stable and reliable. So, on your regular connection you might get a 10ms ping, but when you're throttled it might be hard to manage 300ms.
By using the best gaming VPN, you can ensure that your ping will stay at a usable speed - maybe 20ms or better if you're used to 10ms - but you can be sure that as long as you play It will stay that way.