The Cycle: Frontier FPS booster LagoFast is your optimal choice for fixing lag, boosting FPS, and avoiding high ping.
LagoFast: A Perfect FPS Booster For The Cycle: Frontier Lag And Stuttering Issues
In PVP games like The Cycle: Frontier, any lag and latency can lead to high ping or even shuttering issues and claim you a defeat. With an unstable network and poor computer performance, how can you survive and thrive in the competitive game world? Luckily, with LagoFast, a self-developed FPS booster with 8-year experience in fixing all kinds of lag issues, players can have the best gaming experience in The Cycle: Frontier without such concerns.

The Cycle: Frontier, described as a "competitive quest shooter", is a novel new multiplayer action game developed and published by YAGER Development. The novel PvPvE game incorporates looting and arena battle game elements into the first-person shooter genre. The Cycle: Frontier, a free-to-play PC game, offers you excitement, adventures, and plenty of danger. The biggest superiorities of this game are its gorgeous image, vivid sound design, and exciting/unpredictable gunfights. However, bugs and glitches have been reported by some players. Additionally, if you die in the battle, you'll lose everything you've looted and collected, which is very frustrating.
The Pros and Cons are as follows:
Pros:
Free-to-play
Marvelous, special game image
Vivid sound effect
Various gun and gear selection
Cons:
Unpredictable bugs and glitches
Repetitious looting is somewhat dull
Losing everything after dying in a battle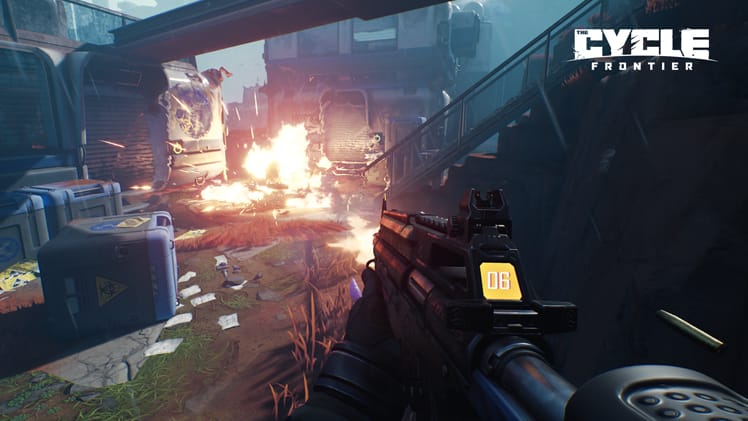 To avoid losing a fierce gunfight because of lag and stuttering issues, don't forget to download The Cycle: Frontier FPS booster LagoFast before launching the game! It's a top game booster that provides players with customized boosting services by automatically choosing the best routes. The worldwide located services guarantee players gaming experience no matter where they are. Moreover, game-dedicated routes are used specifically for gaming, which can not be achieved by VPN or other normal boosters. With LagoFast, you're free from lag as well as stuttering issues, high ping, and FPS drop. Anyway, you can 100% count on LagoFast to show your best performance in The Cycle: Frontier!