Use LagoFast to get rid of lag, high ping, fps drop, stuttering, and lag spikes, and then have fun in Powerwash Simulator!
Let's Release Pressure In Powerwash Simulator By Using LagoFast!
Will you feel a great sense of satisfaction when you have finished your chores and see that everything is clean again? But doing the housework will make you exhausted. Therefore, playing the Powerwash Simulator could meet your needs if you want to have this experience without being tired. This game is developed by Futurlab and published by Square Enix in 2021. In Powerwash Simulator, you can build up your business in Career Mode and complete a variety of dirty jobs across the dusty town of Muckingham. This work without time pressure and the final score would help you to release your pressure. And you can also wash with your friends (up to 6 players) to splash around in Free Play, tackling any job the host has already completed. In addition, if you want to take a challenge, you can wash against the clock in Time Challenge or test your accuracy by using as little water as possible in Water Challenge. What's more, just imagine the world as a canvas, you can create art by cleaning it the way you want.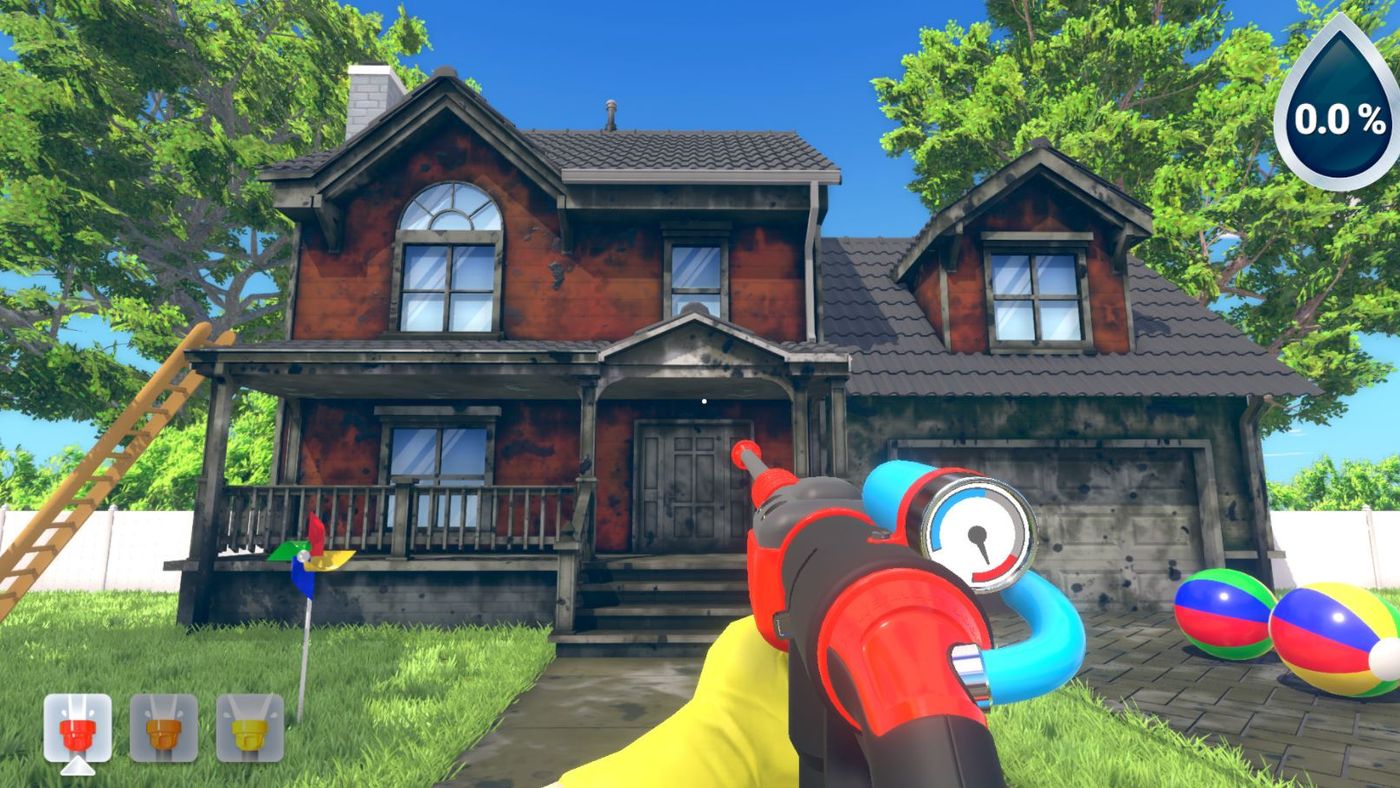 However, when players played online co-op mode, some of them complained about Powerwash Simulator lag, high ping, FPS drop problem, and other network connection issues. How to avoid these annoying problems and ensure you can release your pressure? Using LagoFast could be helpful! With more than 8 years of experience in game boosting, LagoFast has its unique data transfer protocol and servers to fix Powerwash Simulator lag issues. Precisely, the features of this professional Powerwash Simulator lag fixer product are as follows:
Improve your Powerwash Simulator online co-op network connection

Fix some connection issues

Use unique data transfer to reduce Powerwash Simulator high ping

Optimize Powerwash Simulator game lag issue

Remove automatically background unnecessary applications

Provide the settings change panel to help you improve your game running performance

Fix Powerwash Simulator FPS drop problem

Reduce Powerwash Simulator stuttering

Avoid Powerwash Simulator lag spikes problem