The overview of Goose Goose Duck
Goose Goose Duck is a free-to-play game from gaggle.net. It is a game of social deduction where you and your fellow geese must work together to complete your mission and win the game. There are 3 groups in Goose Goose Duck, the goose, the duck and the neutral. If you are a master of the Werewolf game, you will be clear about this game too. The Goose represents the positive party and the duck is the negative one. Geese should watch out for malicious Mallards and other birds to avoid being infiltrated and killed.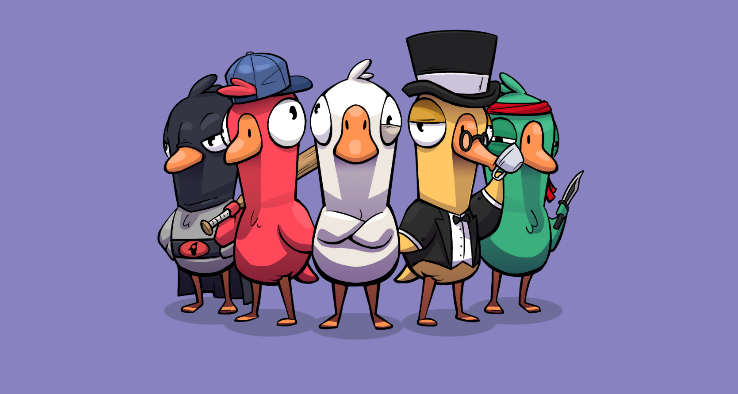 Goose Goose Duck Download
Goose Goose Duck can be downloaded on its official website and steam. You can choose what you prefer for downloading.
Goose Goose Duck Roles, duck and goose difference
Actually, there are more than 40 roles in the game. They belong to the 3 main teams. Here are the details about the roles.
Gravy: Gravy should finish tasks to rise your bounty. If you survive till the end of the match, you'll keep your bounty. You can only be killed if you're in an area alone.
Medium: A simple role. Mediums get to know the number of ghosts during the game, which is the only difference between a Medium and a regular Goose.
Vigilante: Vigilantes can kill one other player per game. If you know the Duck but he is not voted out, you can kill him.
Sheriff: Sheriffs are able to kill as many people as they like in a single match, however, if they kill a fellow Goose accidentally, they'll be killed alongside their victims.
Canadian: If a Canadian is killed, its body will automatically send an alert after one second.
Lover: Either a Goose or a Duck will be lovers. If they're the last two left alive, they both win the game.
Mimic: Mimic behaves just like the Ducks, even the Ducks will treat them as a member.
Detective: In a certain round, Detective can check if other players have killed someone.
Birdwatcher: Birdwatchers can see through walls meaning they know what's happening in a room before they even enter. It also means that they might be able to see a Duck kill a Goose on the opposite side of a wall.
Bodyguard: Bodyguards need to protect a specifically assigned player for the entire match.
Politician: If you're in voting with someone, you'll survive. Additionally, you can't be sent to jail in the Goosechapel map.
Locksmith: The Locksmith can open the jail door in the Goosechapel map.
Mortician: The Mortician is able to investigate a dead body to see what their role was.
Celebrity: All Geese will be immediately alerted once the Celebrity died.
Adventurer: Adventurers can't be killed by environmental hazards.
Avenger: If the Avenger sees a murder happen, they temporarily have the ability to kill other avians.
Esper: Espers can prevent any telepathic attacks from Ducks.
Astral: Astral Geese can send their ghost through walls for ten seconds at a time.
Engineer: Engineers can see the location that Ducks are calling sabotages on the mini-map.
Street Urchin: Street Urchins can open locked doors from the inside.
Tracker: Trackers can see players that are outside during a sandstorm on their mini-map.
Cannibal: Cannibals can eat one corpse per game.
Morphling: Morphlings can shapeshift to mask themselves.
Silencer: The Silencer is able to mute players during meetings.
Lover: Either a Goose or a Duck will be lovers. If they're the last two left alive, they both win the game.
Professional: After killing a Goose, its body disappears from sight. It can be discovered if a Goose gets closer.
Spy: If the Spy is the only one who votes for a person, he can know the real role.
Assassin: Assassins are able to kill Geese during meetings.
Hitman: When a Hitman kills someone successfully, he'll be given a coin bonus.
Snitch: If a Snitch is the only person to vote for someone during a meeting, the person will be put in jail.
Party: The Party is able to give other players a high-pitched voice during meetings.
Demolitionist: The Demolitionist is able to plant explosives on other players which detonate after a few seconds.
Identity Thief: Once killing a Goose, Identity Thie can shapeshift until the next meeting starts.
Ninja: The Ninja can kill two players at the same time if they're in range.
Invisibility: Invisibility ducks can turn invisible for a small period of time.
Serial Killer: The Serial Killer is given specific targets to kill.
Warlock: The Warlock is able to summon a deadly swarm of locusts as its sabotage.
Dodo Bird: Dodo Bird is a role that basically asks the player to sabotage themself.
Vulture: Vultures are tasked with eating the corpses of dead players in order to win.
Pigeon: To win as the Pigeon, you need to infect every player on the map.
Falcon: Falcons can kill as often as they please and are tasked with being the final player alive.
Pelican: The Pelican's goal is the same as the Falcon's: be the last player standing.
Goose Goose Duck Maps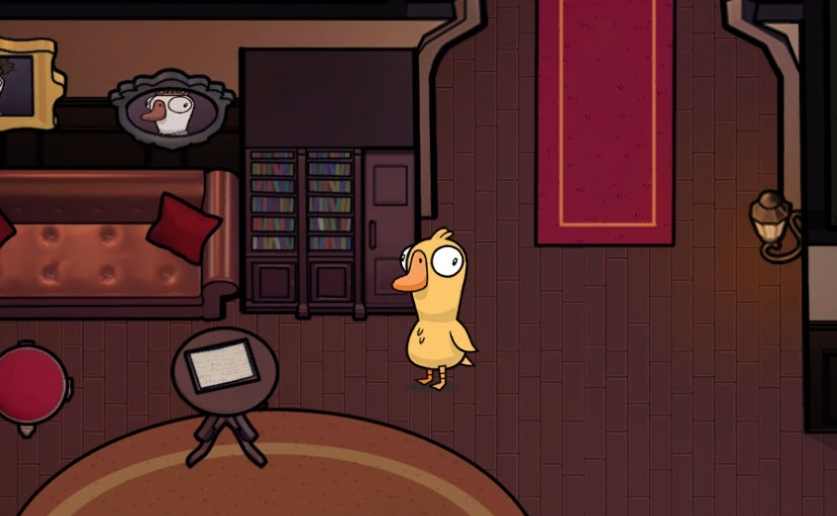 Blackswan: The tightest map in Goose Goose Duck. It's a space station with short pathways in-between each room and many workstations.
Goosechapel: An old-time Victorian London village at night. There are multiple buildings you can enter and alleyways you can walk down to get into secluded areas with other players. To the south is a waterfront.
Mallard Manor: Mallard Manor takes place in a dark manor. You can make your way out to grounds for recovering destroying and completing tasks. There are no vents in this place, you can hide in leaves and cabinets.
Nexus Colony: It is on a space station. There are many small passageways and circular rooms. Also, a transport vessel will take you to a small docking area that is only accessible through this method.
SS Mothergoose: The SS Mothergoose is a spaceship with many small corridors and rooms where you might lost. The suggestion is that first players try not to enter this area to avoid getting into dead ends.
How to Deal With Goose Goose Duck Server Lag issues
According to the stream online game data, Goose Goose Duck got more than 400,000 online gamers few days before. Since its popularity is increasing these days, plenty of gamers have complained about the server lag they met from time to time.
Here is a solution you can try to fix goose goose duck server lag issue. LagoFast Game Booster provides multiple game servers and game routes to connect Goose Goose Duck quickly.
Step 1. Download and install LagoFast;
Step 2. Search Goose Goose Duck in LagoFast and click "Boost". It will automatically choose a server and smart node for you;
Step 3. Launch Goose Goose Duck and see how it works after boosting.
Besides boosting games, LagoFast can also be used to launch games. When boosted, the game is available to be launched inside LagoFast.
That's all about Goose Goose Duck game roles, game maps and game lag fixes.
Video of How To Use LagoFast