No more lag and stuttering issues in Diablo Immortal if you have tried the best lag reducer - LagoFast!
Diablo Immortal Overview
Diablo Immortal, set between the events of Diablo II: Lord of Destruction and Diablo III, immerses you in a fractured and healing Sanctuary. The fate of Sanctuary is in the hands of brave adventurers, with the Archangel Tyrael presumed dead and fragments of the shattered Worldstone still tainting the land. You must commit to the fight because humanity cannot succumb to the evil of the Burning Hells. Admittedly, Diablo Immortal is an attractive game, but not with lag issues, high ping, and crashing problems. Use Diablo Immortal lag fixer LagoFast to save you from all these problems!
Blizzard Entertainment and NetEase created Diablo Immortal, a free-to-play, massively multiplayer online action role-playing video game. Players select and control a character class — Barbarian, Wizard, Monk, Necromancer, Demon Hunter, or Crusader — who must locate and destroy hidden shards of the Worldstone in order to prevent the Lord of Damnation, Skarn, from destroying Sanctuary's world. In Diablo Immortal, you can experience:
Slay demons anywhere you want
Interact and forge alliances with other online players
Discover the secret chapter of the Diablo series
Choose your preferable character from 6 classes
Customizing your character in your favorite way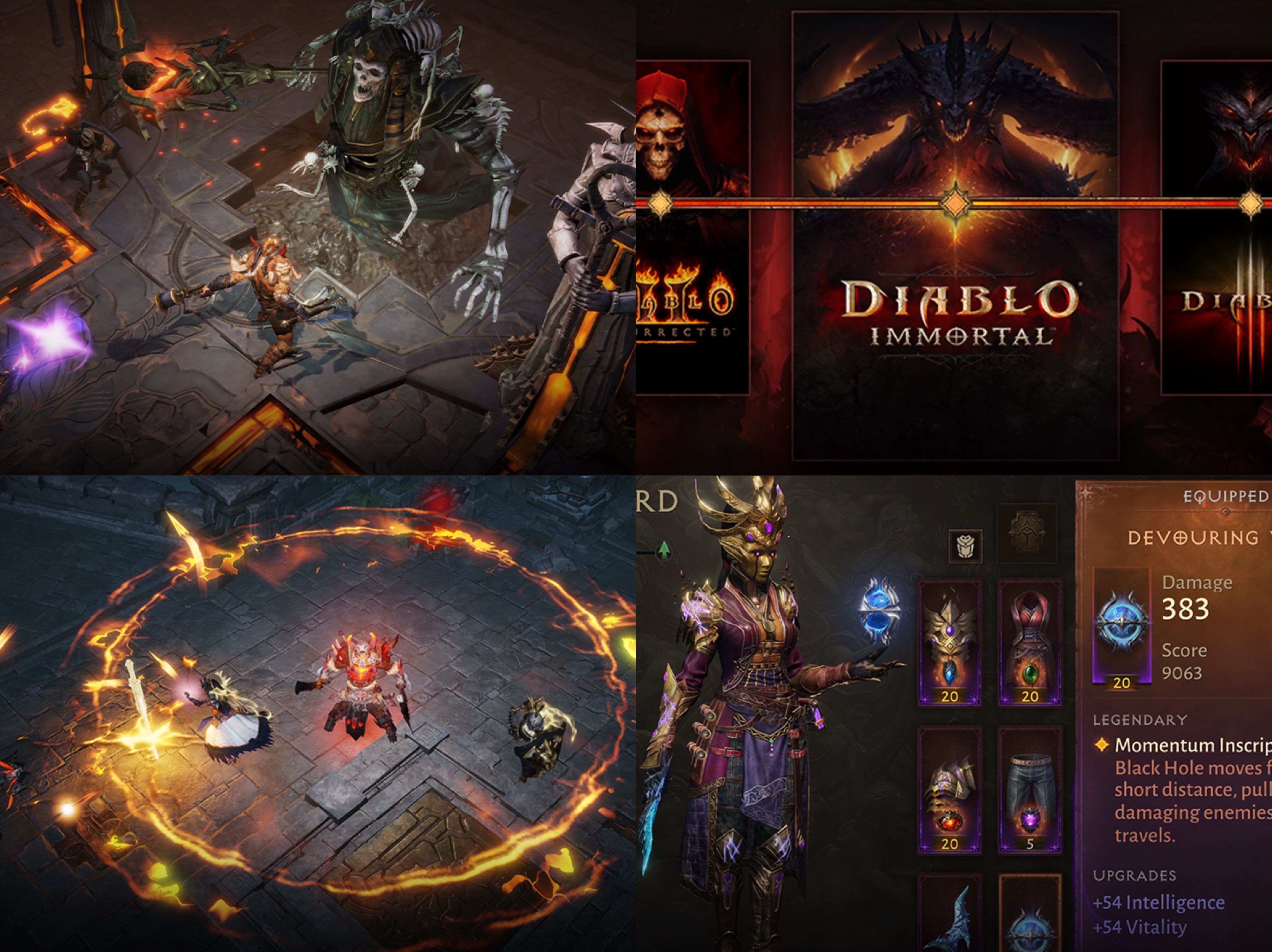 How to Reduce Lag in Diablo Immortal Effortlessly
Many Players have been waiting for Diablo Immoral's release for a long time. And Diablo Immortal doesn't let players down by showing them delicate game images, various game characters, and original storylines. However, along with compliments, there are also some complaints about lagging issues and high ping problems in Diablo Immortal. Some players even claim that they have encountered constant crashing, which badly influenced their gaming experience. To get rid of the above-mentioned problems, LagoFast is your perfect choice!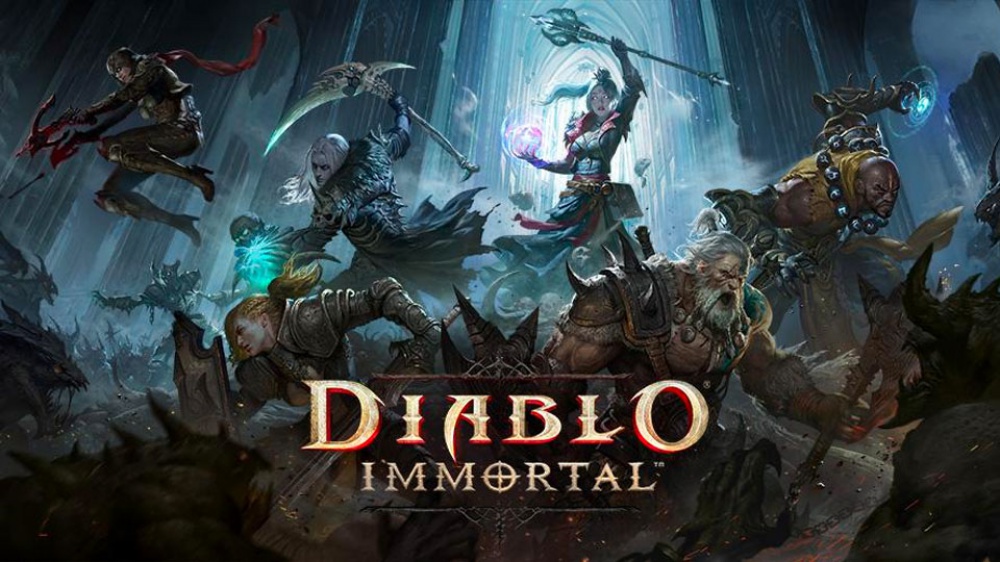 If you are facing constant Diablo Immol lagging, running a ping test through LagoFast is strongly recommended. By doing so, you can have a direct view of whether your network has lag spikes or high ping issues. If such problems exist, Diablo Immortal lag fixer LagoFast can help you solve them specifically. With more than 8-year experience in optimizing routes, LagoFast has served millions of players all over the world and received countless praise. It provides ultimate game-specific routes and can automatically allocate the most efficient one for players through its independently-developed game data transmission protocol. Moreover, Diablo Immortal lag fixer LagoFast has access to find players on the nearest accelerated server no matter where you are. Give your back to LagoFast and enjoy slaying demons in Diablo Immortal with no lagging and crashing!
The features of LagoFast are as follows:
Offer Diablo Immortal ping test service
8-year routes optimization experience
Worldwide distributed servers
Automatically allocate the best routes
Independently-developed game data transmission protocol
Fixing Diablo Immortal lag and crashing effectively
Security, privacy, stability
Follow the step below and fix lag issues in Diablo Immortal.
Step 1. Free download LagoFast and sign in;
Step 2. Search for Diablo Immortal in LagoFast;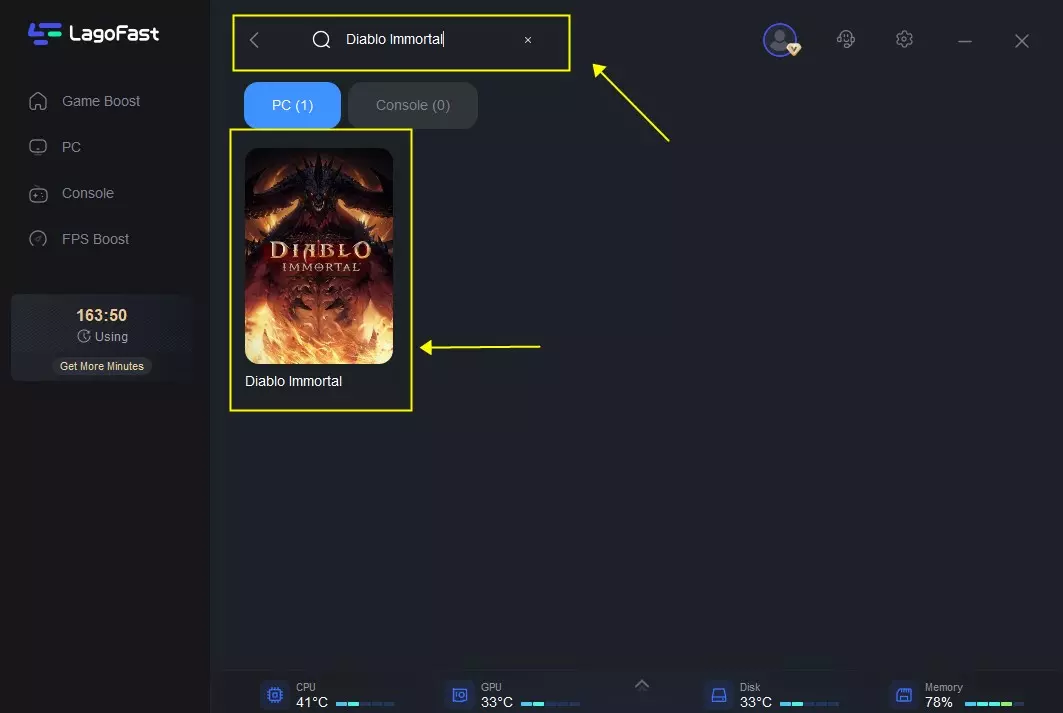 Step 3. Choose your game server and node;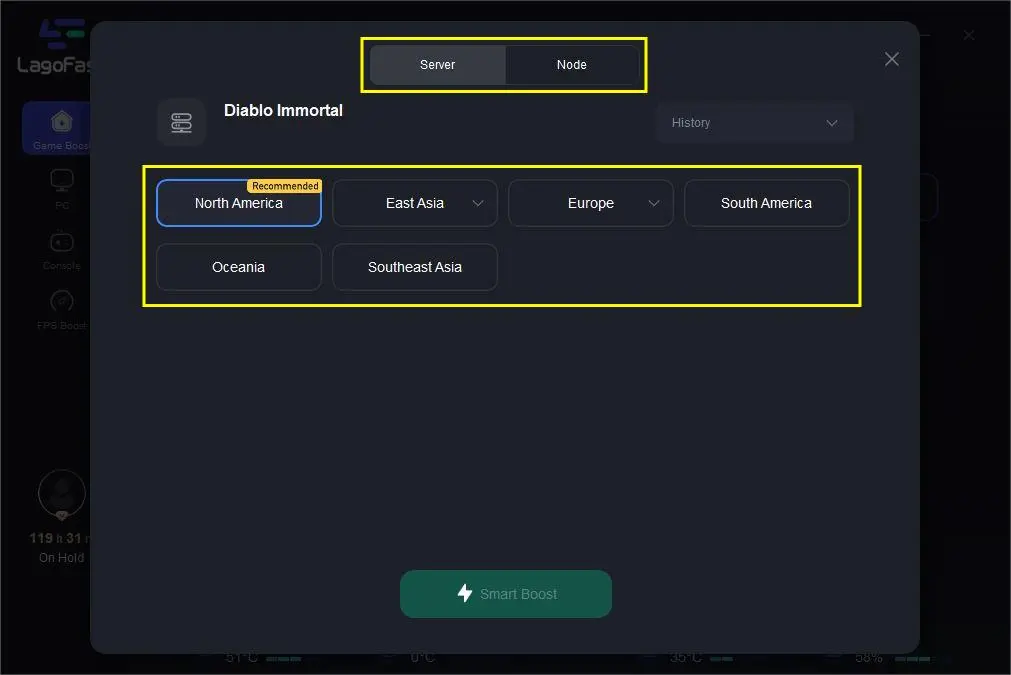 Then you can click the smart boost button and enjoy the gameplay!
In conclusion, LagoFast is the best lag reducer for Diablo Immortal to get less lag and lower ping for better gaming performance. If you have got laggy in games, try LagoFast and enjoy a faster gaming speed and win the match easily.