With more than 8 years of experience, LagoFast can not only boost FPS but also reduce Battlefield V lag & high ping.
Battlefield V Overview
Battlefield V is a first-person shooter game that places a lot of emphasis on party-based elements and gameplay mechanics, resource scarcity, and the elimination of "abstractions" from game mechanics to increase realism. It was generally well-received by critics after its release. They praised the gameplay and new multiplayer modes but criticized the game for having low FPS and high ping issues. Lucky for you, LagoFast can help you get rid of them all.

Battlefield V, developed by DICE and published by Electronic Arts, is set in World War II and is a thematic continuation of Battlefield 1, which was set in World War I. The new Company system, which allows players to create multiple characters with cosmetic and weapon options, places a greater emphasis on player customization. Completing in-game objectives earns you cosmetic items and currency to buy others. Several new multiplayer modes are included in the game, including the "continuous" campaign mode "Firestorm" and "Grand Operations.", which also highly increase the playability of this game.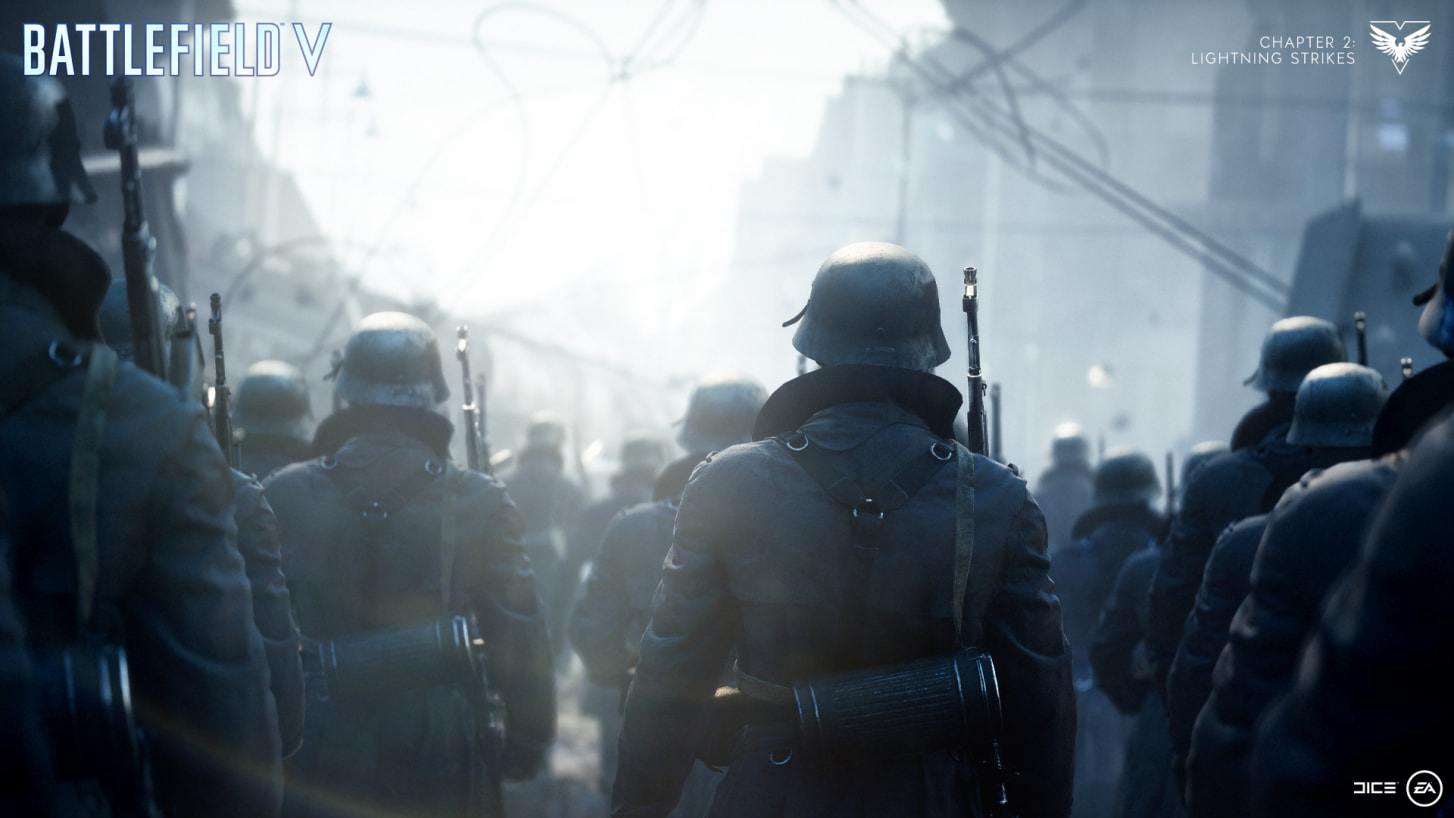 Fans of the series criticized the game's announcement trailer for a lack of historical accuracy, authenticity, and immersion. Complaints were made about the use of certain weapons, prosthetics, and body art, which were considered unusual at the time. Aleksander Grndal, the executive producer of the game, responded by saying on Twitter that the team would "always put fun over authentic." However, as many players have criticized, even the fun part cannot be enjoyed with non-stop lag and high ping in Battlefield V. In this case, LagoFast is your overwhelming choice. It can fix these problems from the root by creating players with a stable network condition. By doing so, Battlefield V lag and high ping issues can be effectively avoided. Give LagoFast a try and you'll be amazed by the smoothest gaming experience ever!
LagoFast: More Than Just a Battlefield FPS Booster
LagoFast, also known as Battlefield V FPS booster, is more than just a booster. With more than 8 years of experience in optimization, it is also mature in fixing lag, reducing high ping, and avoiding latency. It invested a great amount of money and energy into developing its unique game data transmission protocol and smart routing systems. These advanced technologies help LagoFast outstand from other normal VPNs. When it comes to boosting Battlefield low FPS, LagoFast has its own way. It automatically changes your settings to the optimal and closes the background running applications. To enhance your PC performance from all aspects, LagoFast stabilizes your network by shortening the distance between you and the game server. Anyway, LagoFast can do a lot to help you have an ultimate gaming experience in Battlefield V.
The features of LagoFast are as follows:
All-round product for gaming optimization

Effectively boost Battlefield V's low FPS

Unique game data transmission protocol

Smart routing systems

Enhance gamer's PC from all aspects

Offer players the best in-game experience ever