Why Archeage War so laggy and how to fix lag in Archeage War.
A Brief Introduction to Archeage War
The latest MMORPG, Archeage War, developed by XLGames of South Korea's kakao games, has attracted more than 1.5 million pre-ordered players since the game was opened in South Korea in mid-January. The game has held an online launch event and released several new introductory videos for players to check out.
However, in fans community like Reddit or Facebook, many fans suffer from Archeage War in-game issues. Such as Archeage War lag especially, the online gaming experience will become terrible and awful. At that time, you should try to choose an experienced Archeage War lag reducer, LagoFast. It can keep you away from those in-game issues.
Why
Archeage War so Laggy on PC
There are many reasons for archeage war lag, which can be divided into hardware reasons and software reasons. This article lists some possible causes. When you encounter archeage war lag, you can rule them out and check the problem.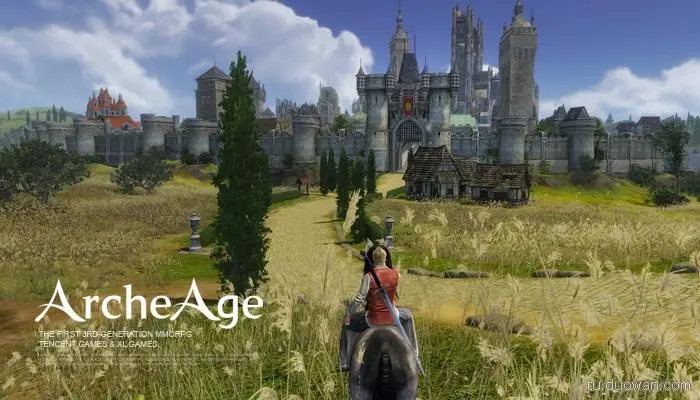 Computer hardware configuration is too low: If the computer hardware configuration is not good enough, such as CPU, memory, graphics card performance is poor, will cause the game too slow. archeage war's official website gives you the minimum and recommended specs, so you can check whether your hardware matches the official specs. If some of the important parts like driver or CPU are far from the official need, it is likely to cause Archeage War lag spikes.
Archeage war in-game setting Too high: On the other hand, archeage war laggy or lag spike can result from too high a graphical setting. Even if your Settings are OK, high Settings require higher hardware configuration to run smoothly, and if the computer is not powerful enough to support the game's high Settings, it will cause Archeage War lag on pc.
Game server issues: If the archeage war official server has problems, it will also cause the game to lag behind. Common problems such as server failure, maintenance updates, server personnel overload, and so on.
Network issues: If the network connection is unreliable or the network lag is too high, the game will be too slow, especially for online games like archeage war. Network issues are one of the biggest causes of archeage war lag, along with packet loss, high pings, fps dropping, etc.
How to Fix Lag in Archeage War
After knowing Why Archeage War so Laggy on pc, it is easy to find that the better network statement, the less lag in archeage war. When it comes to how to fix archeage war lag on pc, l recommend Lagofast strongly. Compared with other similar products, it has a self-developed game data transmission protocol. This self-developed feature means LagoFast can fasten the players' network speed without other network interference. LagoFast can also reduce packet loss(https://www.lagofast.com/en/blog/fix-packet-loss/ and boost fps. Archeage War lag spikes become less after clicking the boost button. By connecting the stabler and nearer servers, LagoFast decreases the possibility of Archeage War connection error and Archeage War login error. Players who are not rich enough for a full month-price can afford it. Because it has a Pay-per-Minute plan and the lowest monthly plan. Totally speaking, it is a wonderful Archeage War lag reducer worth your choice. The following features are also the reasons why this product is worth your choice.
Pay-Per-Minute Plan, an

economic plan

Boost fps in Archeage War rapidly

Reduce ping rate

of Archeage War obviously

Fix Archeage War connection failed

Avoid Archeage War crashing

Offer booster for 1000+ popular online games
Follow the following steps if you want to reduce Archeage War lag and boost fps in Archeage War
Step 1: Download LagoFast
Step 2: Type Archeage War in the Search box and click the Archeage War button.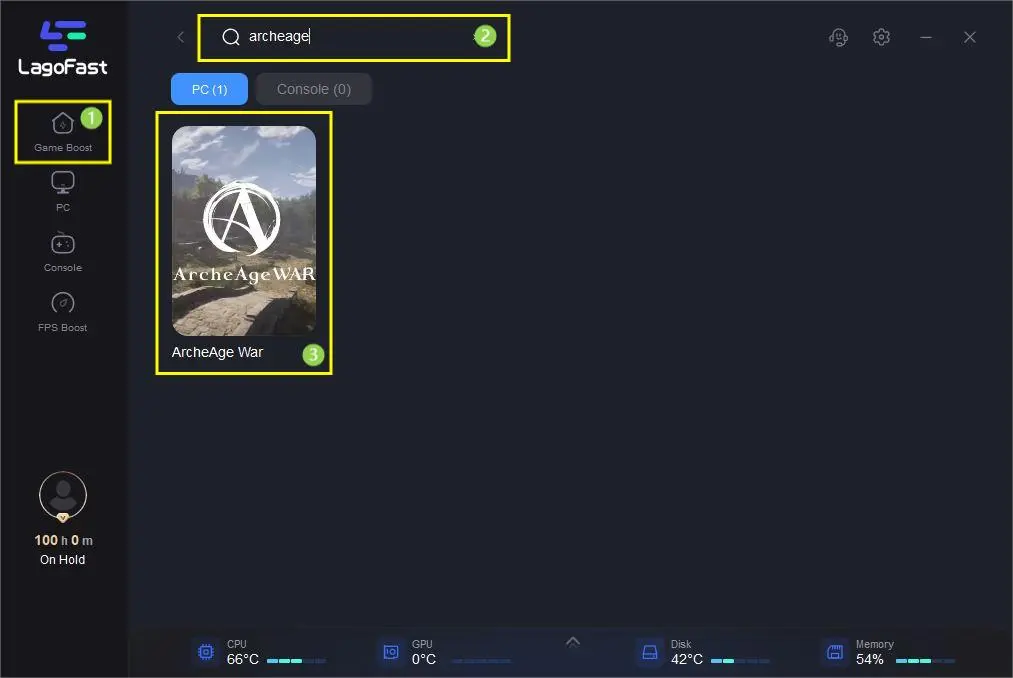 Step 3: Choose the server you like. Make sure the server is the same as your game server.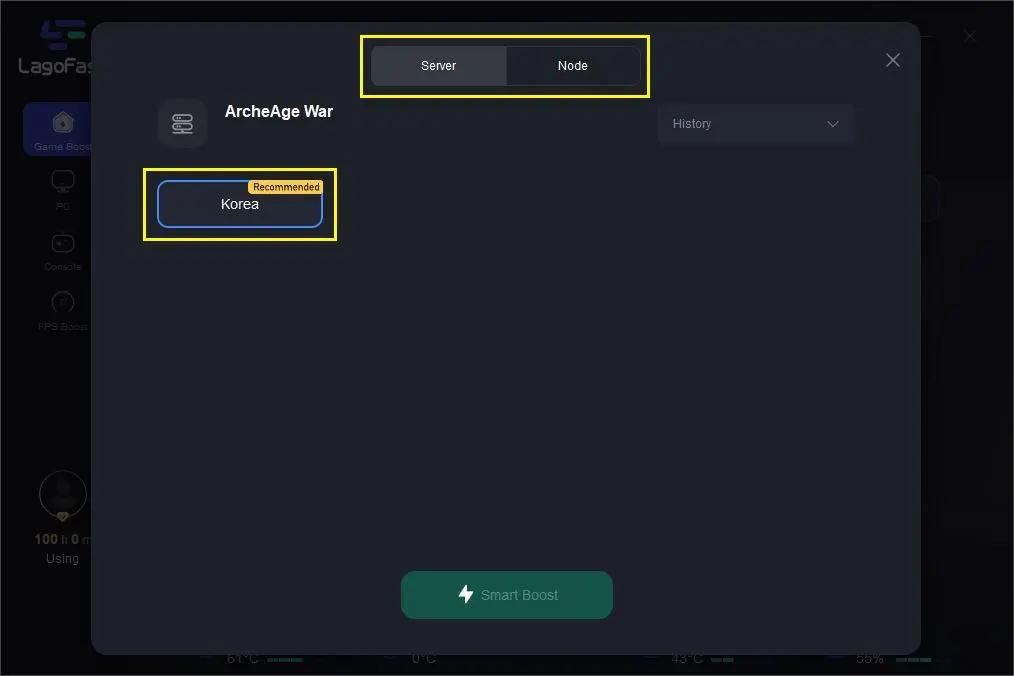 Step 4: Then you can see ping rate and status of packet loss after boosting Archeage War Game.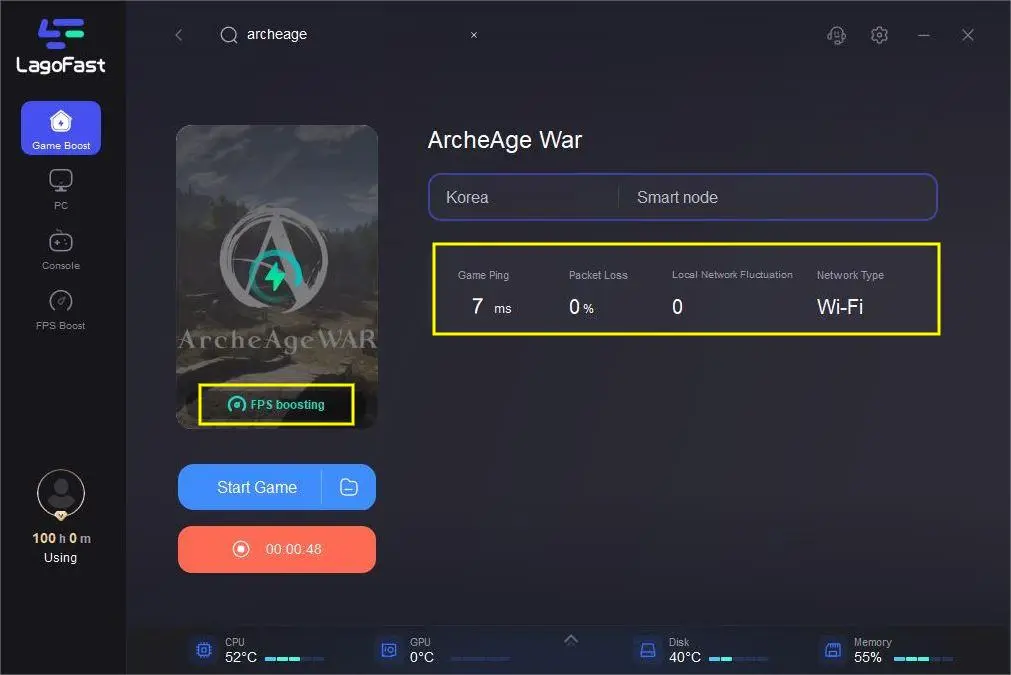 Step 5: Click on the FPS Boost button on the left side of the desktop to boost Fps in Archeage War. You can change the settings manually by clicking on the ones you want to turn on/off.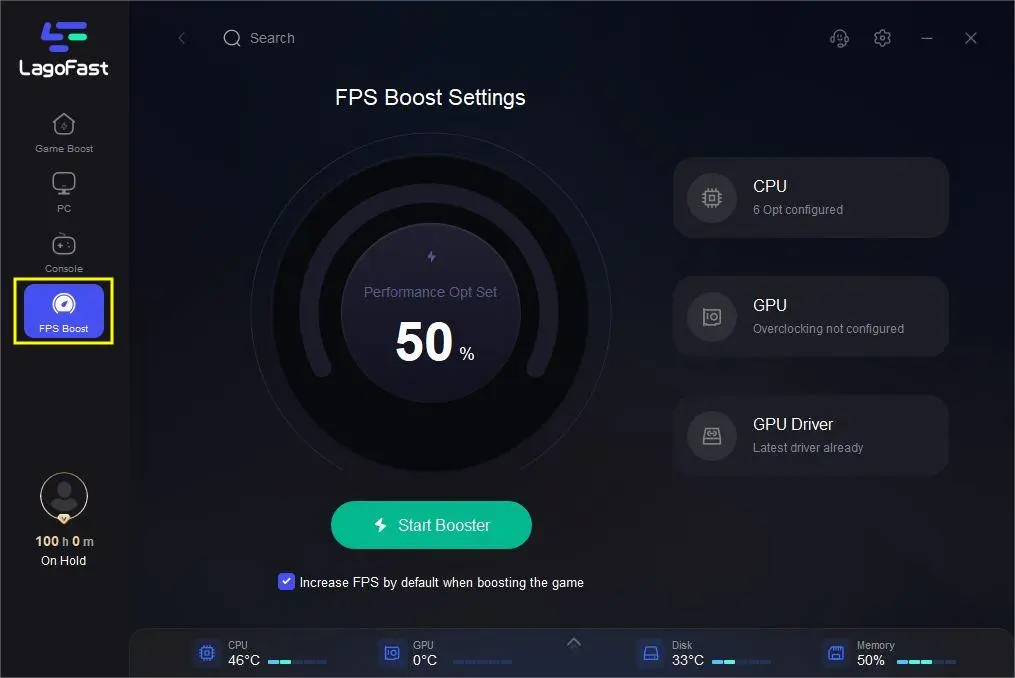 Step 6: Turn on/off the settings to get more fps in Archeage War.
Video of How To Use LagoFast