Fortnite, an online game released in 2017, is developed by Epic Games and receives overall favorable comments worldwide since its debut. One of its game mode versions, Fortnite Battle Royale became a huge success and a cultural phenomenon.
What is Fortnite MD-DL Error?
The Fortnite error code MD-DL reads like this:
Install Failed.
Could not download installation information.
Please try again later. Error Code: MD-DL.
Normally, this kind of issue has something to do with your network connection. By enhancing your Internet connection, Fortnite error MD-DL may easily go away.
How to Fix Fortnite MD-DL Error on PC?
1. Try LagoFast to improve your network connection.
LagoFast is a revolutionary game accelerator that provides solutions for all kinds of game problems including low FPS, high Ping, lag spikes and packet loss. Clearly, it can also deal with Fortnite install failed error code MD-DL.
Thanks to the simple and clear interface of LagoFast, within only a few steps, you are able to fix MD-DL error Epic Games:
Step 1: Download LagoFast from its official website.
Step 2: Open LagoFast and search for Fortnite at the top of the interface.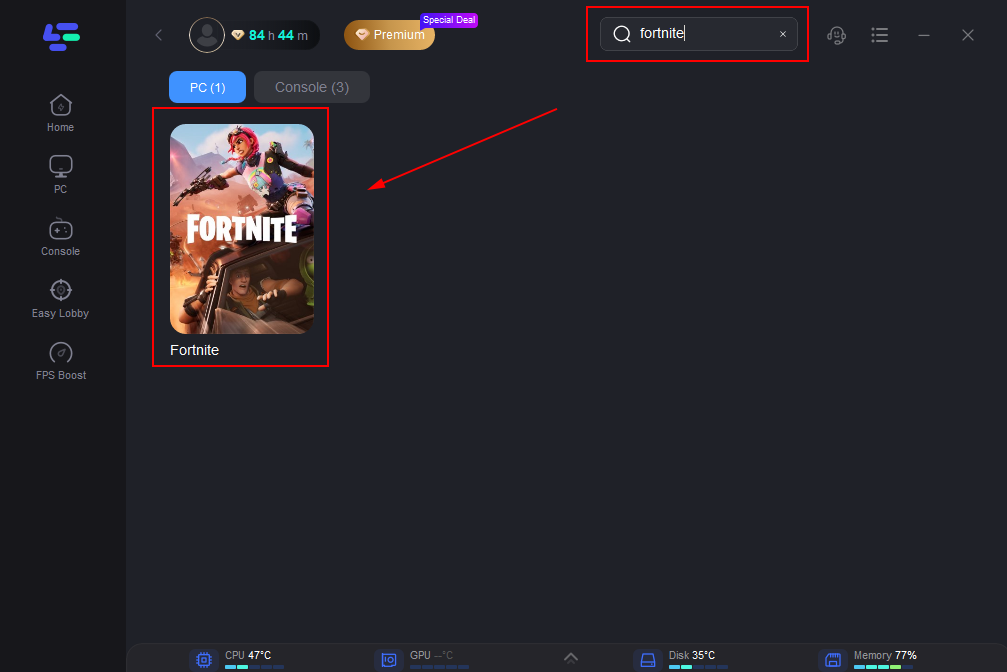 Step 3: Choose the server and node.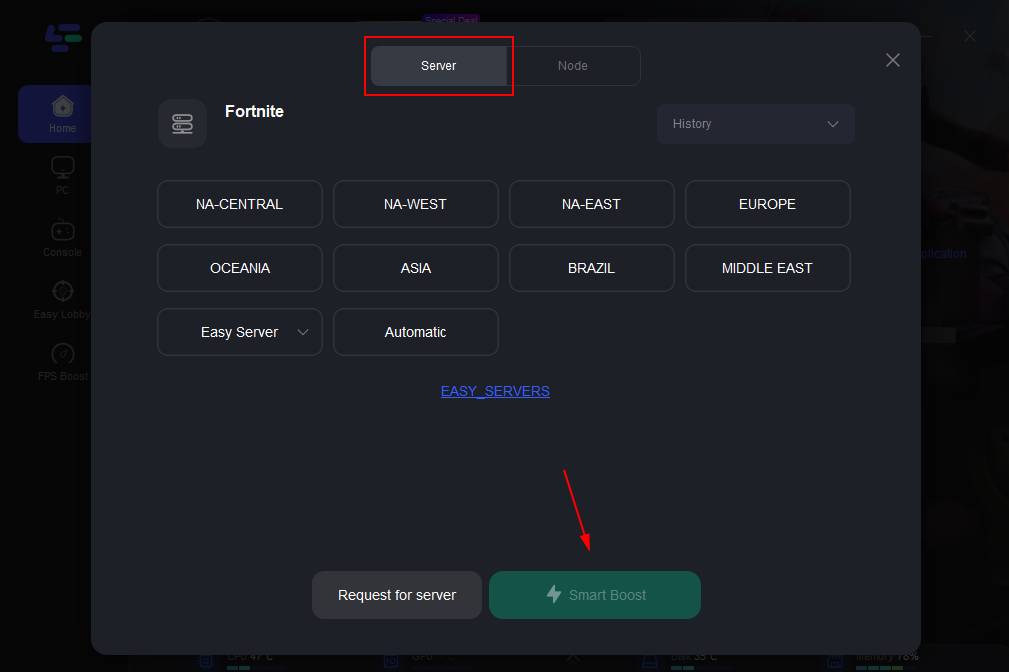 Step 4: Enjoy Fortnite as you wish!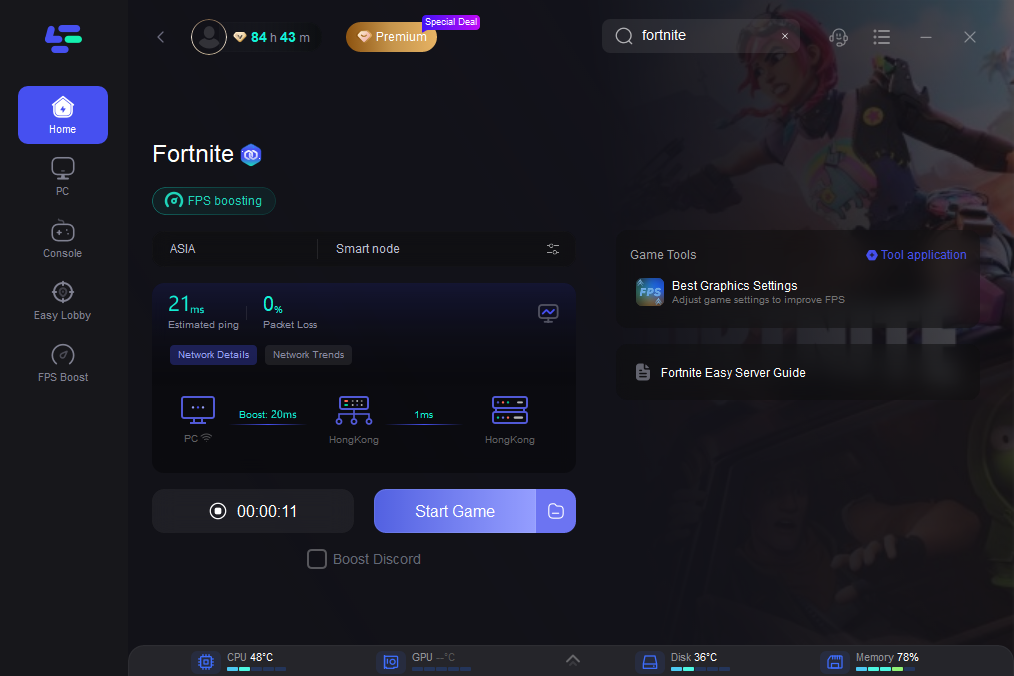 By following the above steps, you are able to fix Fortnite MD-DL Errors like a knife through butter. But you may think that downloading software for a single game issue is kind of inconvenient. But you should know, LagoFast is an acceleration tool that can help you in many aspects as I mentioned before.
When you are using LagoFast to improve your download speed on Steam or Epic Games, it can simultaneously accelerate the launcher for you. Isn't that amazing?
In addition, LagoFast is a user-friendly game accelerator. It has its own consideration for its users. For instance, LagoFast only charges you for the minutes you actually used instead of charging you even if you didn't use it. You can stop the acceleration whenever you want and won't have to worry about the cost. It is truly an economic choice for all the players.
What's more, LagoFast has a huge player base because it supports more than 2000 online games. It also covers more than 60 countries and 150 cities. No matter what games you play, or where you are, you can always count on LagoFast.
You must want to download LagoFast now after my introduction. Do it now! Have a try! I believe that it won't let you down.
2. Verify the game files.
There are many answers to the question of "How to fix Fortnite install failed error code MD-DL." You can also try to fix Fortnite error MD-DL on the Epic Games launcher by checking if there are any errors in your game files. You can try:
Step 1: Close the game.
Step 2: Open the Epic Games launcher.
Step 3: Select Library on the upper left.
Step 4: Below the game tile, click on the three dots.
Step 5: Select Verify.
Step 6: Wait for the process to finish.
Step 7: Launch the game and check if the MD-DL error code persists.
Hopefully, this method will work for you and help you fix Fortnite MD-DL error. It is worth a shot.
3. Flush your DNS settings.
DNS means Domain Name System. It is "a hierarchical and distributed naming system for computers, services, and other resources in the Internet or other Internet Protocol (IP) networks", according to Wikipedia.
The professional terms may be difficult to understand. Simply put, by flushing your DNS settings, you are able to improve your network connection and get a better Internet environment for games. You can try:
Step 1: Click on the Windows icon and type Command Prompt.
Step 2: Right-click Command Prompt from the search results and choose the Run as administrator option.
Step 3: If Windows asks for any additional permissions, allow them by clicking Yes.
Step 4: Type in the following commands and press Enter after each command.
ipconfig /flushdns
ipconfig /registerdns
ipconfig /release
ipconfig /renew
netsh winsock reset
Step 5: When you finish the process for all of the listed commands, restart your PC.
This method will work for your computer. But you have to know, if your Internet connection is not stable enough, the Fortnite error code MD-DL may persist. But it is still worth a try.
Conclusion
In this article, we provided you with 3 ways to fix Fortnite MD-DL error. Among them, the first method proves itself effective and efficient to many players who have used it. We recommend you download LagoFast now and have a try, It won't let you down!