What is Fortnite Chapter 4 Season 2 Release Date
Fortnite chapter 4 season 2 starts on March 10, 2023. Besides the first-person mode, Fortnite includes some other updates including a new map, new skins, new weapons and etc. If you are a fan of Fortnite, don't miss out on the updates for early access.
What Are the Main Updates of This Season
First-person Mode
Although Fortnite first-person mode was not officially confirmed by Epic Games, gamers have shown some evidence to suggest its possibility. The most important clue is the tweet by HYPEX. Some players also shared the video that they keep a first-person view in Fortnite. Let's wait and see if Fortnite can be a viable competitor to other FPS gamers.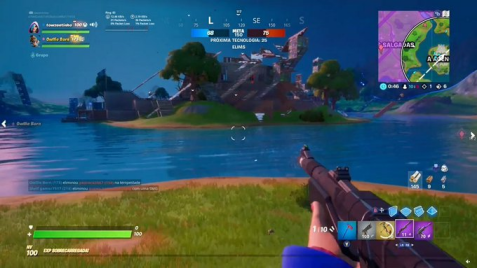 New Map Neo-Tokyo
Also, the next Fortnite season map will be a Futuristic/Neo-Tokyo theme and the loot island is like a floating island. The new map is much different from the current map that's filled with Forts, Turrets and large areas of greenery.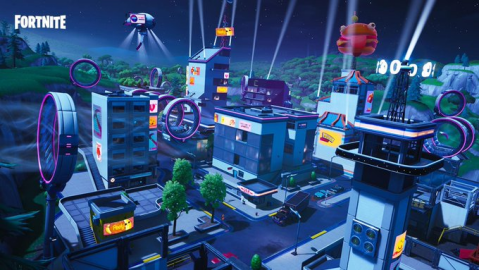 New Weapons
There are some new weapons available for Fortnite chapter 4 season 2, including Katanas, new Swords, new Pistol, new Shotgun and new Pickaxe. Moreover, rumors say that the Pump Shotgun would be returning to all modes when the new season begins. Gamers who like this weapon could keep an eye on the returning information.
Fortnite & Attack on Titan
In the Chapter 4 Season 2 Battle Pass, Eren Yeager is expected to be the Secret Skin and a new mythic weapon is based on Eren's Waist Grappler. As far as we know, some of the cosmetics in Attack on Titan may be available in the new season, including:
l Eren Yeager - Skin
l Scout Regime Salute - Emote
l Crossed Swords - Banner Icon
l 'Ice Fist' of Titan - Pickaxe
l Angry Eren - Animated Emoji
l Weapon Wrap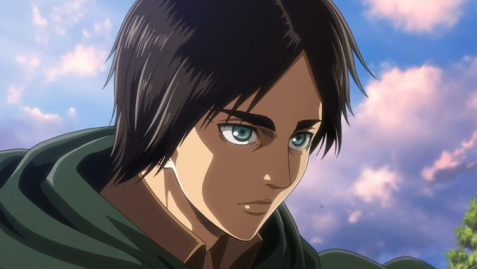 How to Get Better FPS in Fortnite First-person Mode
Since the first-person mode might be added to Fortnite, it will require a higher FPS for a better gaming experience. How to get better FPS in Fortnite? Here are some easy tips.
1. LagoFast FPS Booster
An FPS booster will always help you fix low FPS, FPS dropping or unstable FPS issues. LagoFast is the best FPS booster for you to get better in shooting games. It's necessary for Fortnite gamers to get even 240 FPS easily. Just a few steps and your FPS will increase rapidly.
Free download LagoFast and sign in;
Click FPS boost on the main page, and you can check the settings for boosting FPS;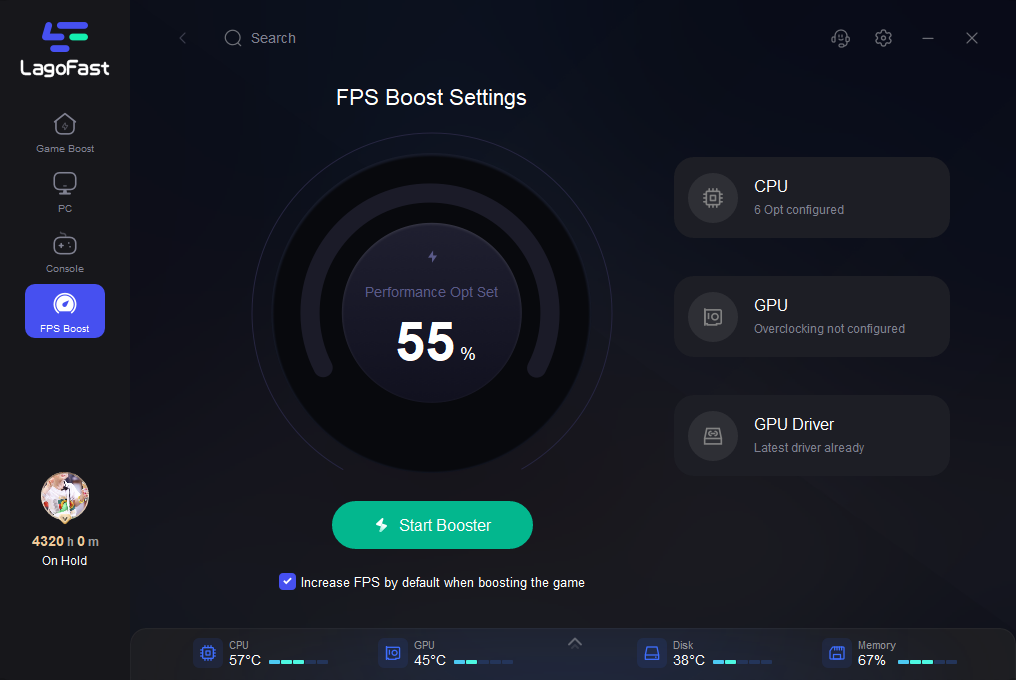 Also, you can simply boost and launch Fortnite in LagoFast, it will automatically boost FPS to the top performance.
How LagoFast boost FPS in Fortnite? Generally, an FPS booster uses CPU optimization, GPU overclocking and graphics driver updating to increase FPS in games. LagoFast provides a specific game mode for players to get the best hardware conditions and be well-prepared for Fortnite.
2. Manually Updating Graphics Driver
An outdated graphics driver might influence the display on your PC, which causes the disfluency of your shooting in Fortnite. To update the graphics driver, you should go to device manager and choose the display adapter. Then you can update the graphics driver manually.
3. End Unnecessary Programs Before Gaming
If you don't have a high-end PC or too much space in the RAM, you may need to check your running space and free up the disk every time before gaming. This is the preparation for launching an online game that ensures you a better gaming environment.
All in all, the first-person mode is respected to be added in Fortnite chapter 4 season 2. Under the new mode, players might encounter low FPS or FPS drop issues. Remember to get well-prepared for the FPS gaming mode and enjoy the new season.