The good news is that Warzone 2 is available to play on all consoles. Nevertheless, a Warzone VPN is still necessary, regardless of whether you will continue with the original or switch to the upgraded version. Using the most reliable VPN service for Warzone 2 is a quick and easy way to sidestep Call of Duty's skill-based matching (SBMM). If you only want to rack up victories in Warzone 2 and improve your kill-to-death ratio, avoiding SBMM by connecting to the game using a VPN is the ideal alternative for you to take advantage of.
If you are interested in using a virtual private network (VPN) with your Warzone 2 game, the LagoFast game booster greatly assists you. Continue reading the article to learn how to utilize it properly. In this article, we will walk you through the process of using a VPN with Warzone 2, explain why you need it, and propose our game booster for that.
PART 1: What is the best VPN for Warzone 2 PC
PART 2: Why use a VPN for Warzone 2 PC
PART 3: How to VPN for Warzone 2 to get easy lobbies
What is the best VPN for Warzone 2 PC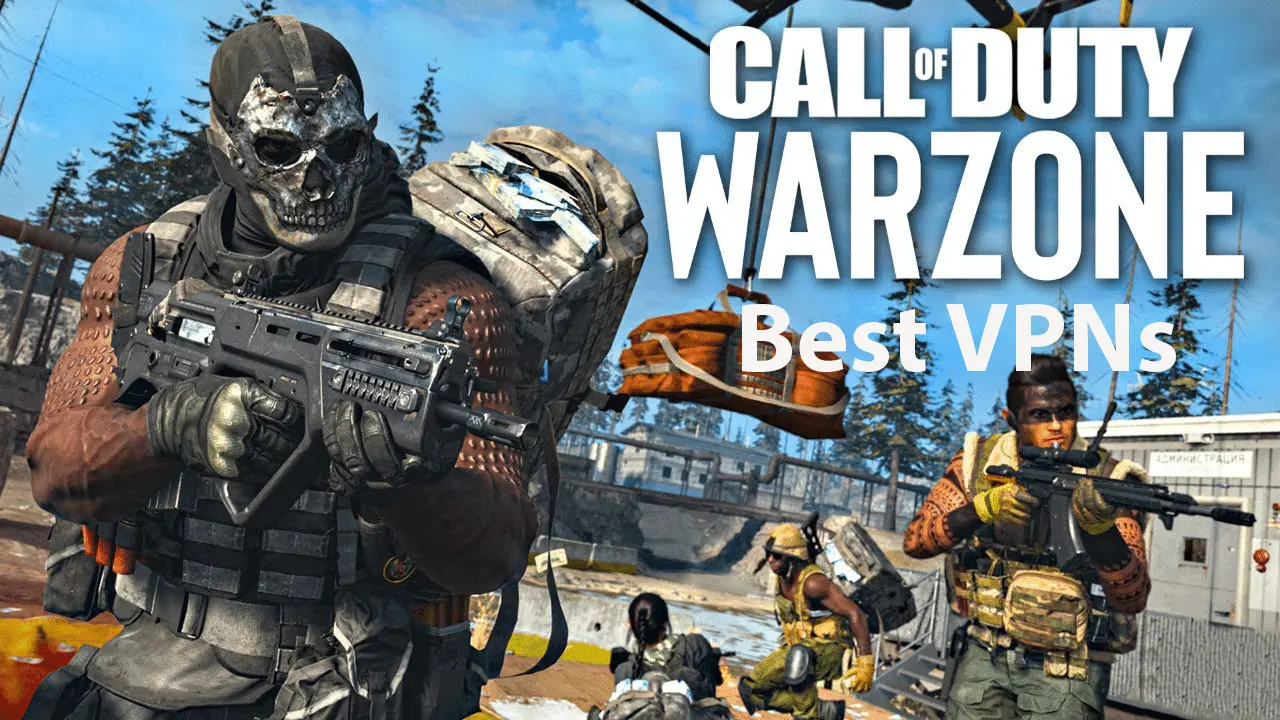 LagoFast is the finest virtual private network (VPN) for playing Warzone 2, given the number of users that use it. Lagofast is a VPN bot lobby service that has been successful for many gamers in playing online games like Warzone 2.
If you want to keep having fun while playing the game while still maintaining your efficiency, you will need to find a solution to this problem. When used in conjunction with Warzone 2, the virtual private network (VPN) service provided by LagoFast is without a peer. When playing Warzone 2, using a virtual private network (VPN) that isn't reliable might cause latency spikes and delays. (VPN). LagoFast is the best virtual private network (VPN) service for playing Call of Duty: Warzone 2. The following is a list of some of the benefits that the product offers, some of which may sway your choice to purchase it:
LagoFast was designed to reduce the ping and lag experienced by gamers worldwide.
It's easy to get going after you've downloaded it.
LagoFast's proprietary game data transmission technology is used to identify the best Warzone 2 VPN areas.
Besides allowing you to listen to music while you game, it can also precisely identify gaming traffic.
You can always find a rapid server to connect with since data centers are spread worldwide.
The Warzone 2 connection and lag issues are addressed by implementing a pay-per-minute plan.
A faster connection means less downtime and smoother gameplay for online gamers.
Download LagoFast and start your 7-day free trial if you want to test the best VPN for Warzone 2.
Step 1: Download LagoFast.
Step 2: Look for the game you want by typing "Warzone 2" into the search bar and clicking on it.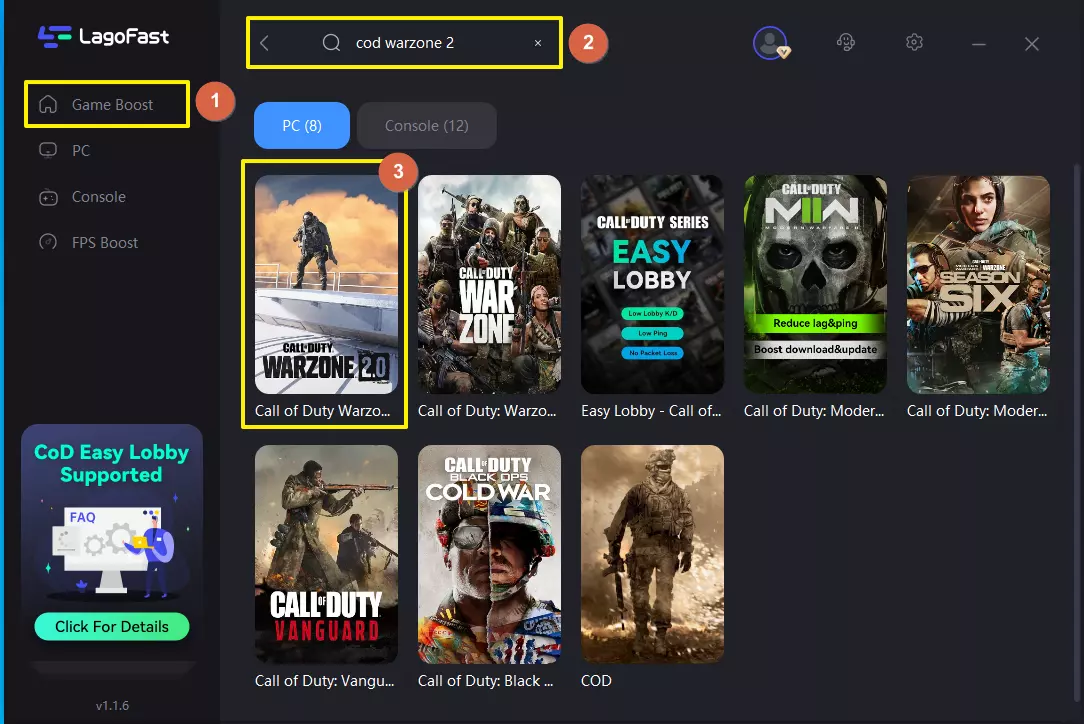 Step 3: If there is more than one server option, pick the one that best fits your needs.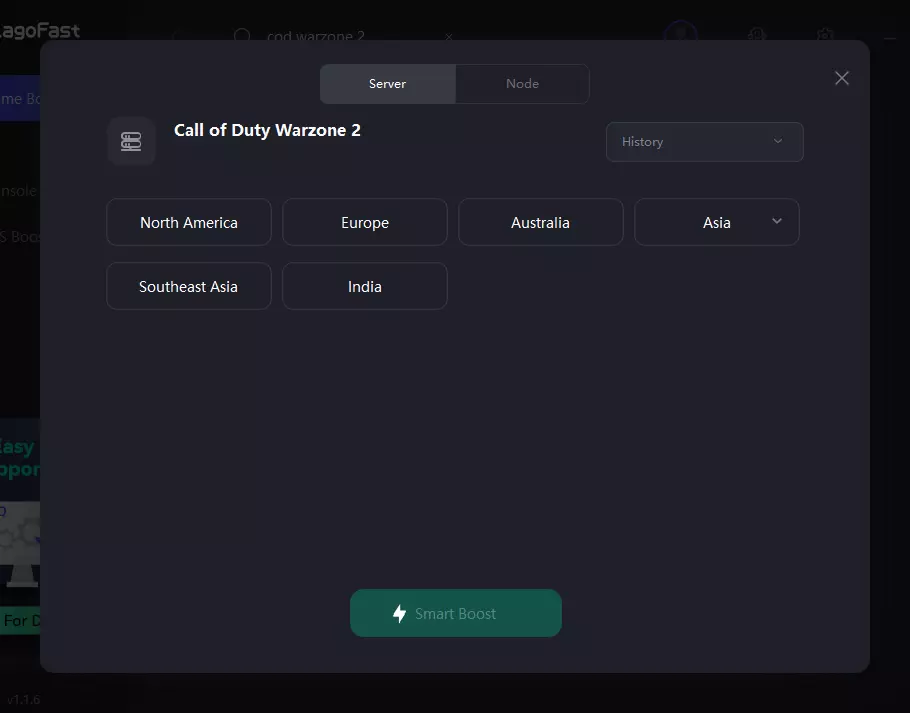 Step 4: Now that you know your ping, you can boot up Warzone 2 and see how your online friends are doing.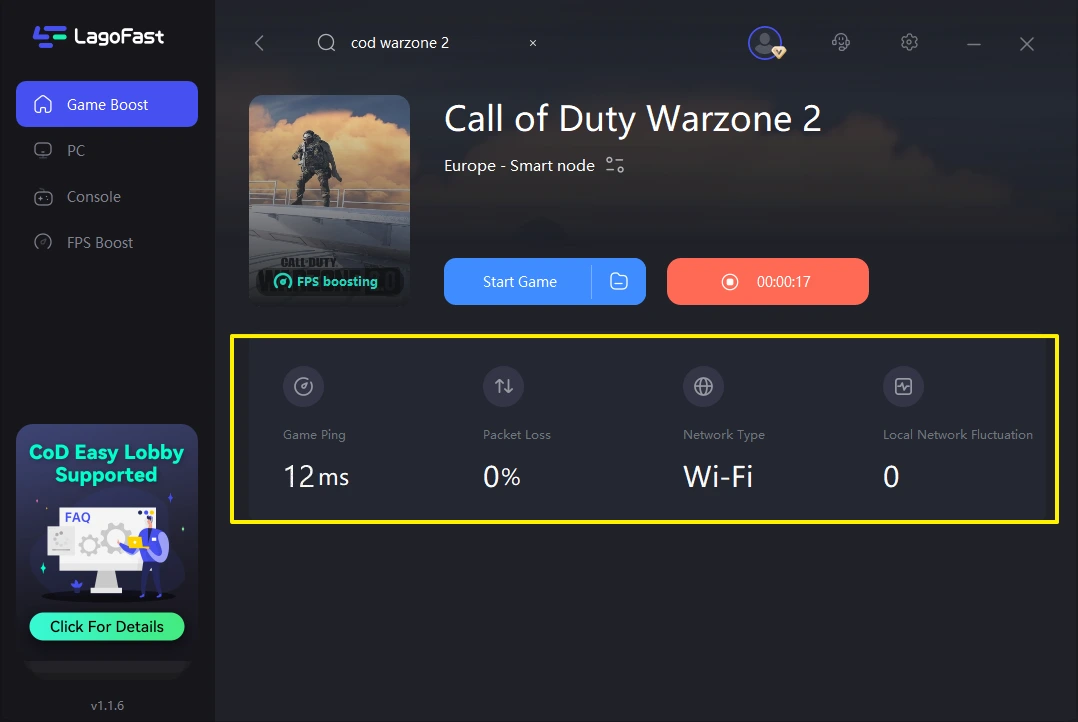 Step 5: On the left side, select "Game Boost" to initiate the game.
Alternative options for using VPN for Warzone 2:
When compared to the competition, Express-VPN is a good option. Thanks to the ultra-fast connection, you can count on being able to play at your best ability. With a VPN, accessing Netflix, iPlayer, Prime, and other services that limit access based on location is simple.
When it comes to the most critical aspects of a VPN, Nord-VPN excels. It has fast speeds, dependable connections, an easy setup process, and a large variety of server locations throughout the world. The multi-hop server selection, suitable applications, and support for many devices are particularly noteworthy.
Why use a VPN for Warzone 2 PC?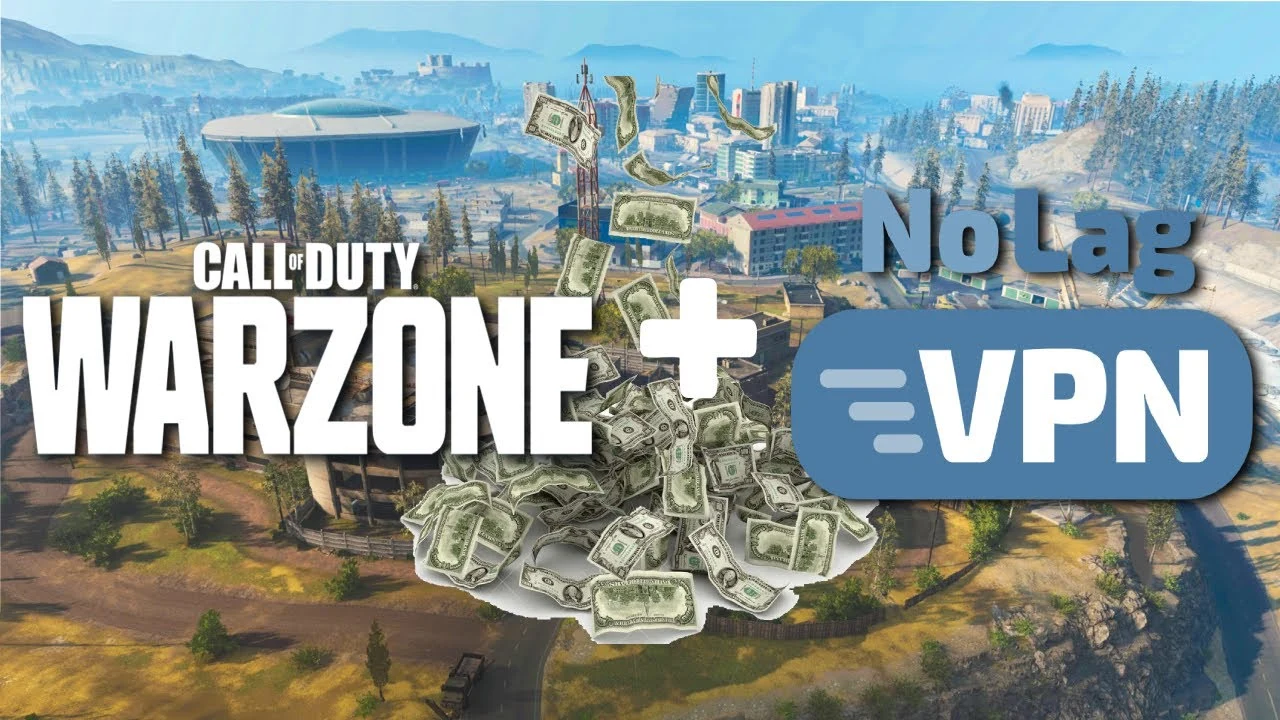 It is evident that SBMM is being implemented in Warzone 2, even though neither Infinity Ward nor Activision has ever openly acknowledged this fact. This is especially obvious when looking at the top players, who regularly face off against the same elite names and skilled hackers a lot more frequently than you might imagine.
When it comes to pairing, a person's degree of competence is only one factor; location and the time of day are also crucial factors to consider. You may take advantage of this by employing a virtual private network (VPN) service for Warzone 2, which will provide the following advantages:
It will enable you to change your location virtually.
In addition, if you prepare yourself by doing some studying ahead, you will have a greater chance of meeting opponents who are less difficult each time you play.
Even if you have no intention of moving to a new place, using a virtual private network can assist you in avoiding having your internet connection slowed down by your current location.
This is the process through which your Internet service provider (ISP) analyzes the activity of high-bandwidth customers to decrease the bandwidth made accessible to those with high bandwidth needs.
Your Internet service provider (ISP) won't be able to see what you're doing online when you use a virtual private network; therefore, they won't slow down your connection.
How to use a VPN for Warzone 2 to get easy lobbies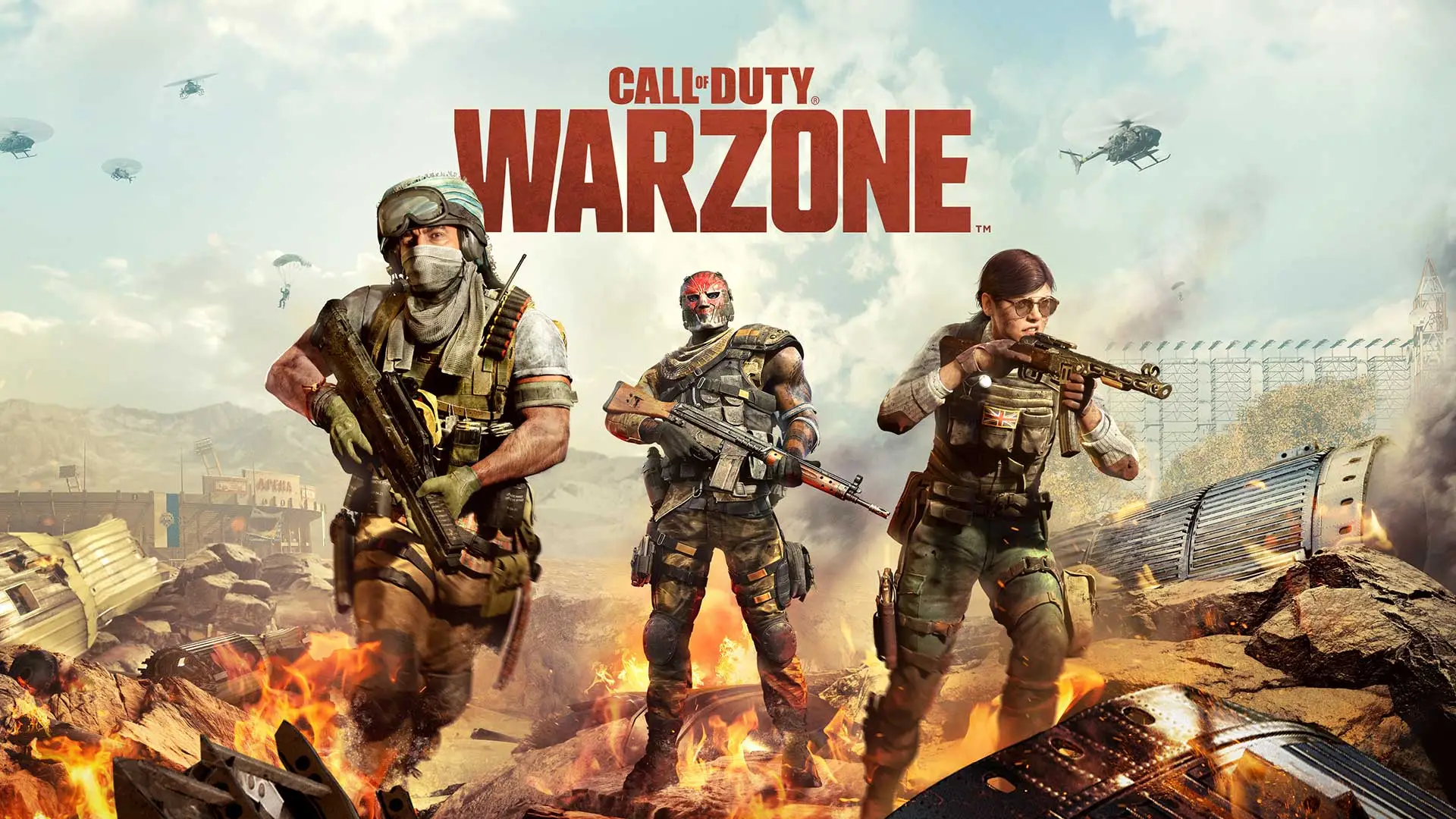 You can make the most of your time in the lobby for Warzone 2 by keeping a few basic things in mind, the most essential of which is having a solid grasp on how the game is played.
When creating connections, the amount of time spent waiting is considered. If fewer players are online than required, they will be grouped into a single match rather than being forced to wait for a game with more evenly-matched opponents.
Using a virtual private network, you can link up with a server in a nation with fewer Warzone players (VPN). To illustrate, say you're trying to connect to an Egyptian server. If you do this, instead of joining a pro queue full of other skilled players, you'll be placed in a game with more players of a similar skill level.
It's also important to think about what time of day you're playing. Typically, the most action occurs in the evenings, when more people are available to play, and the SBMM is at its peak performance. The opposite is valid during the morning hours when there are fewer guests and less congestion in the lobby.
When using a VPN to access Warzone, it's recommended that you adjust the client's time zone to be around eight hours ahead of your own. Across the United States, dusk arrives when it's still light in much of Europe and Africa. If you plan on fighting on many servers, try each one individually to see how quickly it responds.
You want the security that your Warzone 2 VPN provides, but you need a dependable service that offers many servers in various locations and quick connections. LagoFast is the only service we recommend because it truly innovates the VPN for the gaming experience and the entire industry. This is something that several services are technically capable of doing, but LagoFast is the only one we would recommend. If you play video games on your computer, you should configure a virtual private network (VPN) on your home router. When it comes to virtual private network (VPN) services, LagoFast is one of the few companies that offers a specialized app, although all its rivals also offer this feature.