Also, you will face ping and lags issue when you enter the multiplayer server. So, you can avoid these problems by using a VPN for Warzone 2 bot lobby and locations. A VPN helps you hide your IP address and location when you connect to its server. This will ultimately help you find bot lobbies and boost your stats. A downside that arises from its widespread popularity is the problem of extra sweaty players and squads who have spent countless hours perfecting their skills. Playing against such players can be quite frustrating for both newcomers and regular players. This is why some players have resorted to Warzone 2 VPN to bypass SBMM (skill-based matchmaking) and get into easy lobbies full of bots and noobs.
Warzone 2 VPN allows you to bypass SBMM and get into some easy lobbies with low K/D players or even bots. You can then practice and improve while enjoying the game. Additionally, Warzone 2 VPN can help you reduce your ping and avoid ISP bandwidth throttling, all the while protecting your gaming devices from numerous cyber threats.
Part 1: The easiest way to get the best VPN for Warzone 2 Bot Lobbies?
Part 2: Best location for Warzone 2 VPN?
Part 3: How to choose the best VPN for Warzone?
Part 4: How to use VPN for Warzone 2
The easiest way to get the best VPN for Warzone 2 Bot Lobbies?
With over 300 VPNs available today, choosing the best Warzone 2 VPN can seem like a complicated task. That's why we've simplified the process and selected the top providers based on a few factors that we believe have the greatest impact on gaming performance and experience. Additionally, we tested the ability of these VPNs to bypass SBMM and get you into some bot lobbies. Speed, stability and availability are important when it comes to online games. A good gaming VPN should have fast servers available in as many locations as possible while maintaining a stable connection.
According to this criteria, we have put together a list of top 5 Warzone 2 VPNs after confirming that they all work and can help you get your K/D with endless bot lobby. .
Many people have proven that Lagofast is the most effective solution for the best VPN for Warzone 2 bot lobby. Lagofast is a professional Warzone 2 bot lobby VPN, which has helped many VPN bot lobby players and provides comprehensive protection.
Additionally, LagoFast is based on an LFP data transfer protocol developed in-house to provide smart matches to optimal nodes. Lagofast is the only game VPN and booster that offers a one-time bundle and charges by the minute, making it efficient and affordable. For those not convinced, we also offer a free trial so you can test it out before you decide. You will really enjoy the fluid game supported by Lago Fast, I'm sure!
LagoFast has the following features:
Among the game boosters and VPNs, this is the only one that has a timing package and pay-per-minute pricing.
Global Methods and Special Paths
Easy to use, with one click you can increase FPS.
Reducing ping while increasing FPS
To enjoy this function, download LagoFast first.
If you want to try using LagoFast for the best VPN for Warzone 2 bot lobby, click the free trial button to download the LagoFast client and start your free trial.
Step 1: Download LagoFast register, and get a free trial.
Step 2: Search "Easy Lobby" in the Search box.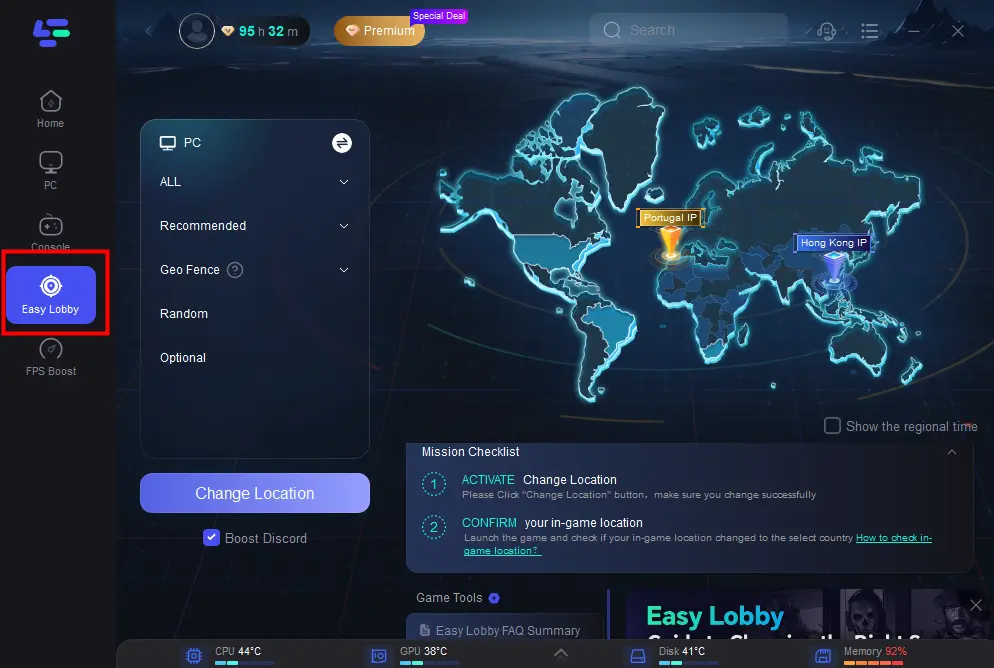 Step 3: Choose one of the desired "Servers" which you want.
You can adjust the server as your desire or choose the best nodes with low ping.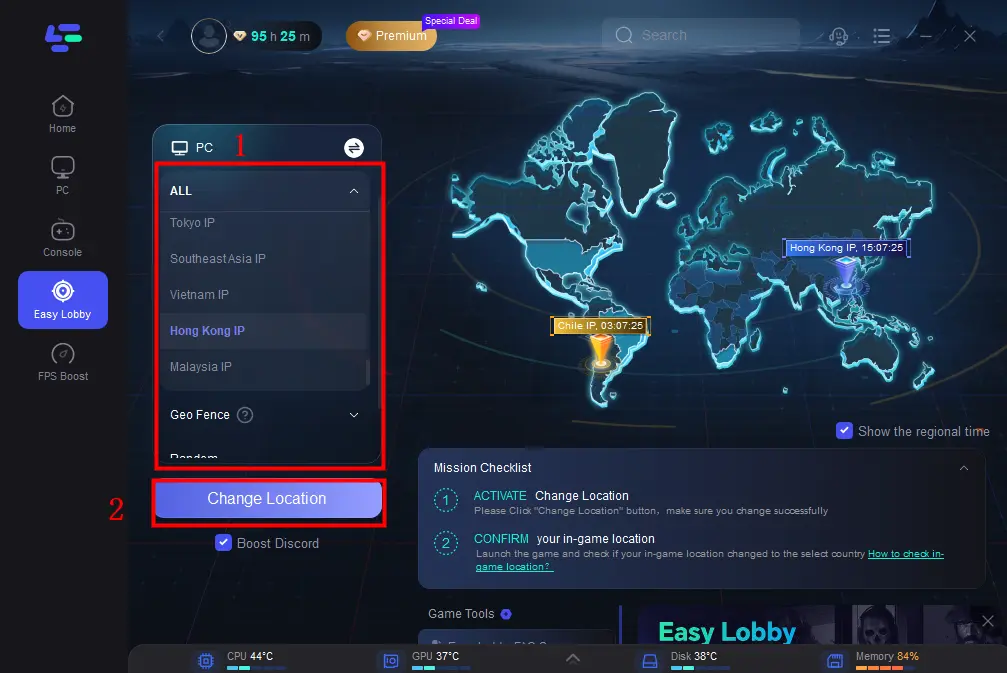 Step 4: Click on "Game Boost" on the left side and start boosting.
Then, on this page, you can directly see your real-time ping rate and packet loss rate.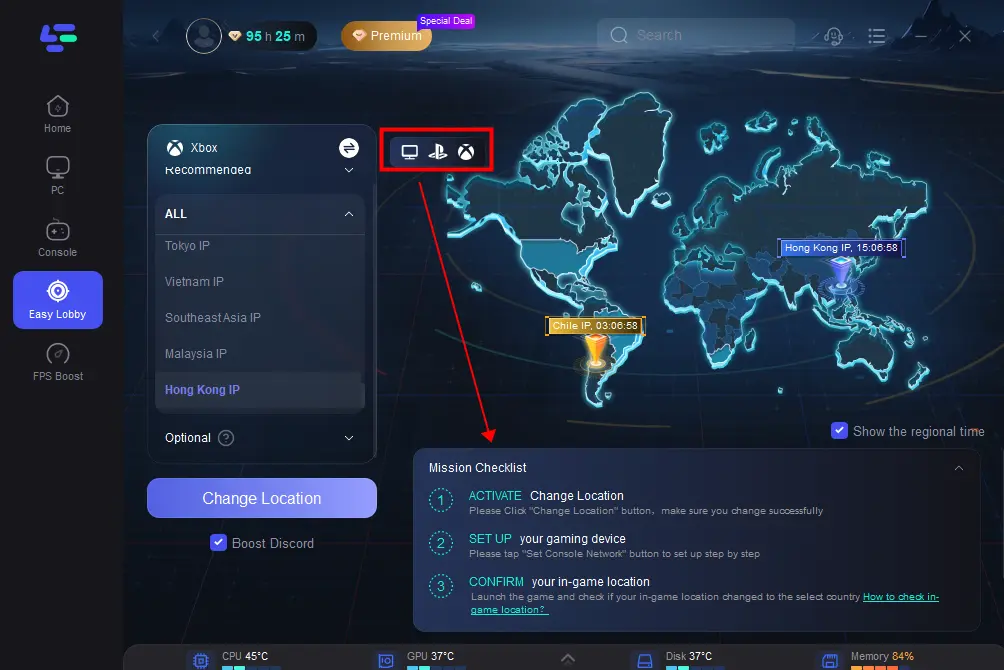 Why do you need a VPN for Warzone 2?
If you want to enhance your Call of Duty experience, VPNs are your best choice. You need a VPN to join Warzone 2 players in different regions. Most players choose to play on American or European servers depending on what time it is. For example, at around 8:00 PM PST, West Coast servers in the US are where most of the action is going down. Go to the most competitive areas and test your skills against the best players.
Another reason you might want to consider choosing a Warzone 2 VPN is to avoid hacks and DDoS attacks. While connected to a VPN server, you will be protected from third-party intruders and attackers so that you can play safely without any interruptions.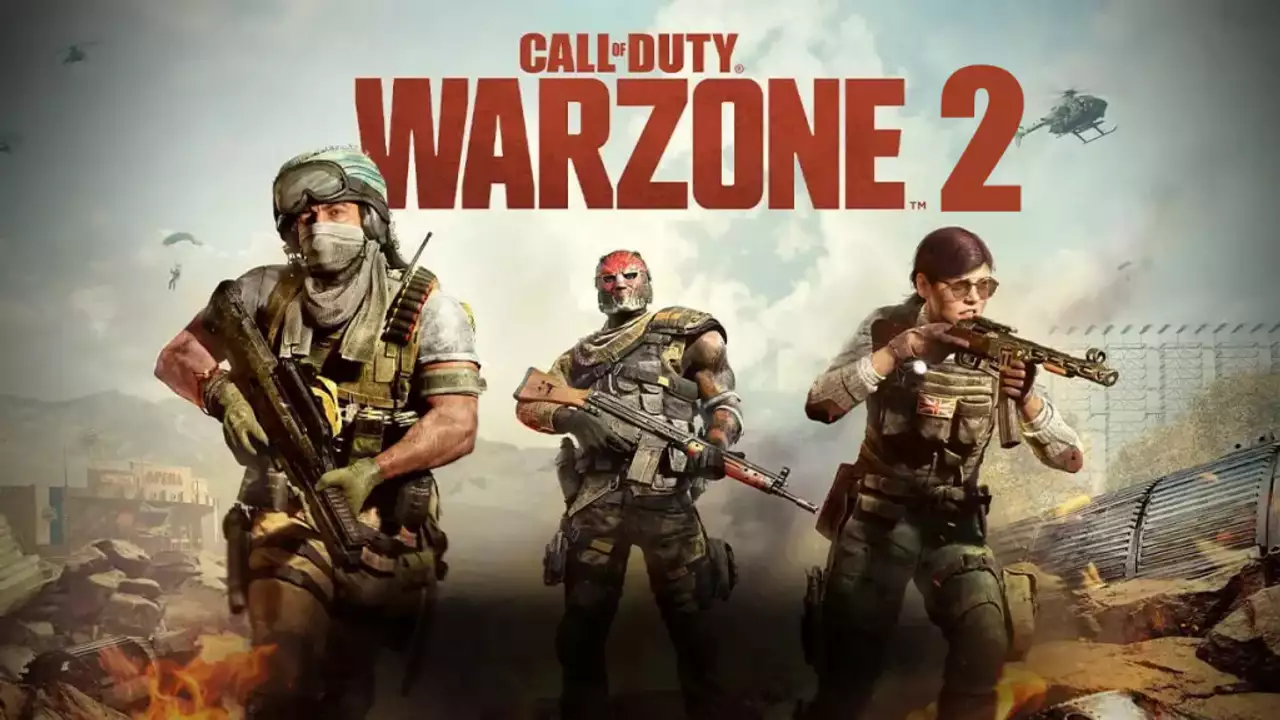 After all, as you probably already know, lag is every gamer's downfall and worst nightmare. A gaming VPN stabilizes your connection so you get low ping times and no lag. However, VPN servers should be optimized for gaming or else it will negatively impact your gaming experience. Only a few good VPN providers offer a stable connection optimized for gaming so keep that in mind when choosing a good VPN.
Warzone 2 VPN helps you bypass geo-restriction, enhance security and privacy and improve speed and you can even choose the region where you want to play.
Basically, VPNs spoof your location to protect themselves from hackers, your ISP, and third-party tracking. You can also reduce your ping with Warzone 2 VPN and play with players from different regions.
Best VPN location for Warzone 2?
There are many good places you can use to get bot lobbies including Turkey, Egypt, Luxembourg, Denmark, and more. However, there is no such thing as the best VPN country for bot lobbies, it all depends on the time zone of your chosen location. You can refer to this explanation of how VPNs bypass SBMM to get easy lobbies.
How to choose the best VPN for Warzone?
Before choosing the best Warzone VPN, there are a few key features that you should keep in mind. Here are some of them. But, we recommend you choose LagoFast VPN.
Latency: Latency is basically ping which is calculated in ms. Since Warzone is a multiplayer game, a low-latency VPN is essential.
Broad Server Network: If you want to play Warzone with players from various other regions without any ping issues. You need to find a VPN with a large server location.
Online Privacy and Security: Online privacy is important when we talk about in-game purchases. To protect yourself from DDoS attacks you should choose a VPN with AES 256-bit encryption.
Compatibility: Choose a VPN that is compatible with all types of devices like iOS, Android, Windows, Xbox, etc.
No Logs Policy: Having a no logs policy means that the VPN does not track your online activity. Therefore, you should also be aware of the log feature.
How to use a VPN for Warzone 2?
Just follow these steps to use VPN.
Choose the best Warzone VPN (highly recommend LagoFast)
Subscribe and download the VPN app on your device.
Sign up and log in to your chosen VPN.
Open the VPN client and select a server from the list that you want to run.
After connection, open COD Warzone 2 on your device and sign in.
Enjoy, playing Warzone 2.
And, all the features we mentioned above you will find in LagoFast. You should try using LagoFast easy lobby for Warzone 2.
Here, there are some resources about Lagofast Easy Lobby that you should check out.