Elden Ring, developed and published by FromSoftware Inc., is a dark fantasy RPG in which you play as one of the Tarnished's descendants. However, many players have claimed that they've suffered a lot from constant Elden Ring connection errors, unable to enjoy the game. This article will help you fix this tricky issue and give you some advice. Before we started, try LagoFast and see if it can fix the connection issues of Elden Ring and save you from all the troublesome work.
Part 1: Why Does Elden Ring Have Constant Connection Errors?
Part 2: LagoFast: Fix for Constant Connection Errors of Elden Ring
Part 3: Other Fixes for Constant Connection Error of Elden Ring
Part 4: How Do I Get a better Network Connection?
Why Does Elden Ring Have Constant Connection Errors?
Connection errors happening in Elden Ring can be caused by many different reasons. It can either be problems on your PC or on the Elden Ring game server. Here are some possible causes of Elden Ring connection errors on your PC.
Poor network connection. Poor internet connectivity is the primary cause of connection errors in the majority of cases. Because the game requires a consistent and reliable internet connection. Therefore, always make sure your network is properly connected.
Outdated drivers. The connection error on Elden Ring can also be caused by outdated or corrupted network drivers on your PC. As a result, ensure that your network and other device drivers are up to date.
The bad router cache. The error could also be caused by a faulty router cache. To resolve the error, perform a power cycle on your networking device.
DNS server's problem. You may experience a connection error if your default DNS server is inconsistent or you are dealing with a bad DNS cache. To fix the problem, try flushing the DNS and using the Google DNS server.
The game server of Elden Ring overloads. The error could be caused by game servers being down. As a result, confirm that Elden Ring's server is currently online and functional. Otherwise, you will need to wait until the servers are operational. You can also use LagoFast to change a server.
LagoFast: Fix for Connection Errors of Elden Ring
LagoFast is a professional Elden Ring game booster that supports more than 1000 games. It has more than 8 years of experience in optimizing gamers' experiences. What LagoFast specializes in is stabilizing network connections, fixing lag, reducing lag, etc. Therefore, it works perfectly for fixing Elden Ring's constant connection errors. With its self-developed game data transmission protocol and smart routing system, LagoFast can allocate you the best route and server thus giving promise to a stable network connection. Even though the functions of LagoFast are powerful, the cost is not high! You don't have to pay monthly to get access to these services because LagoFast provides a plan per minute. Try LagoFast and you'll no longer be worried about Elden Ring connection errors.
Here's the way of using LagoFast:
Step 1: Download LagoFast.
Step 2: Double-click LagoFast and launch it. There are 2 options for finding Elden Ring in LagoFast.
Option 1: Let LagoFast scan automatically and choose Elden Ring after scanning.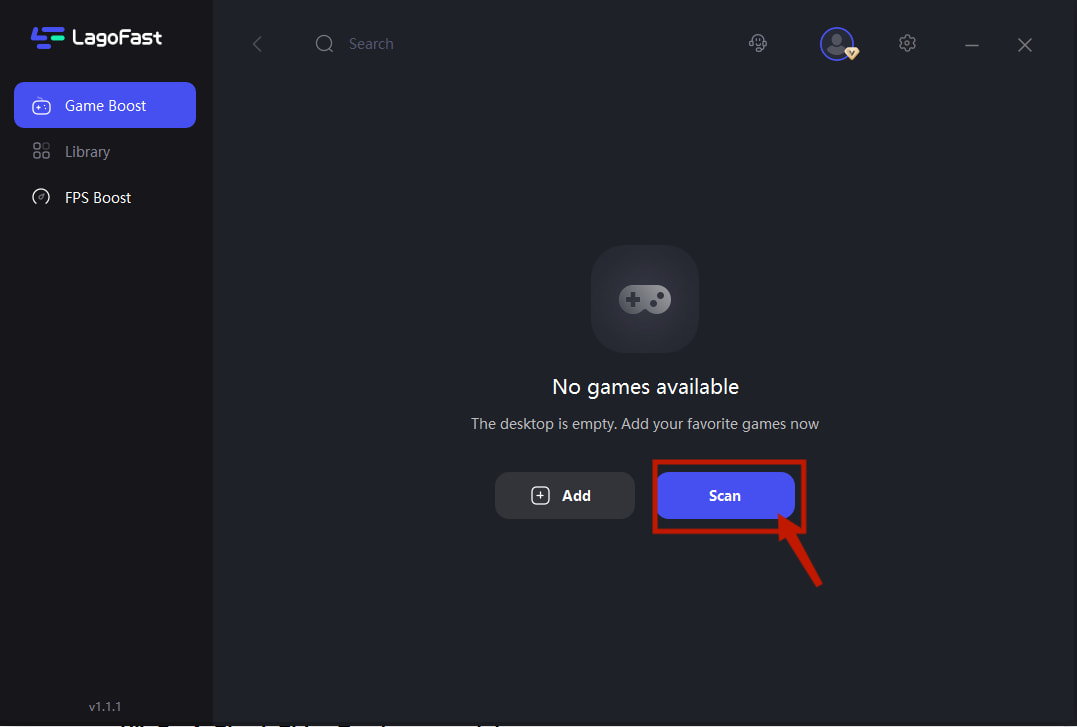 Option 2: Manually add Elden Ring. Click the "Add" tab, and search Elden Ring in the library.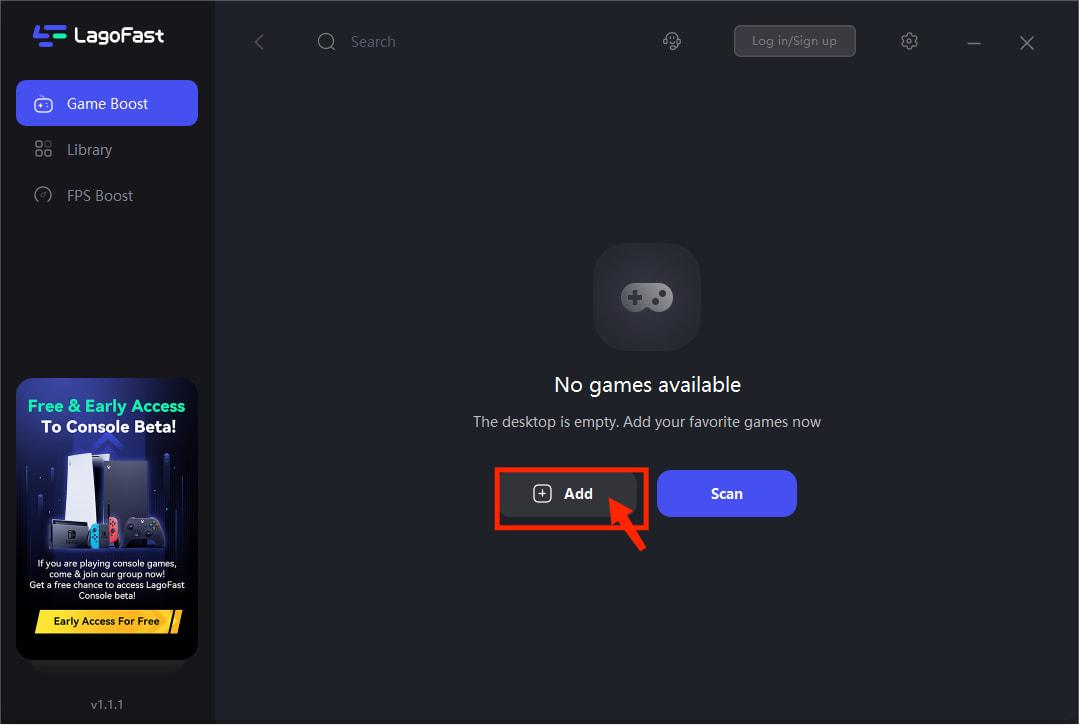 Step 3: Click Elden Ring to start boosting.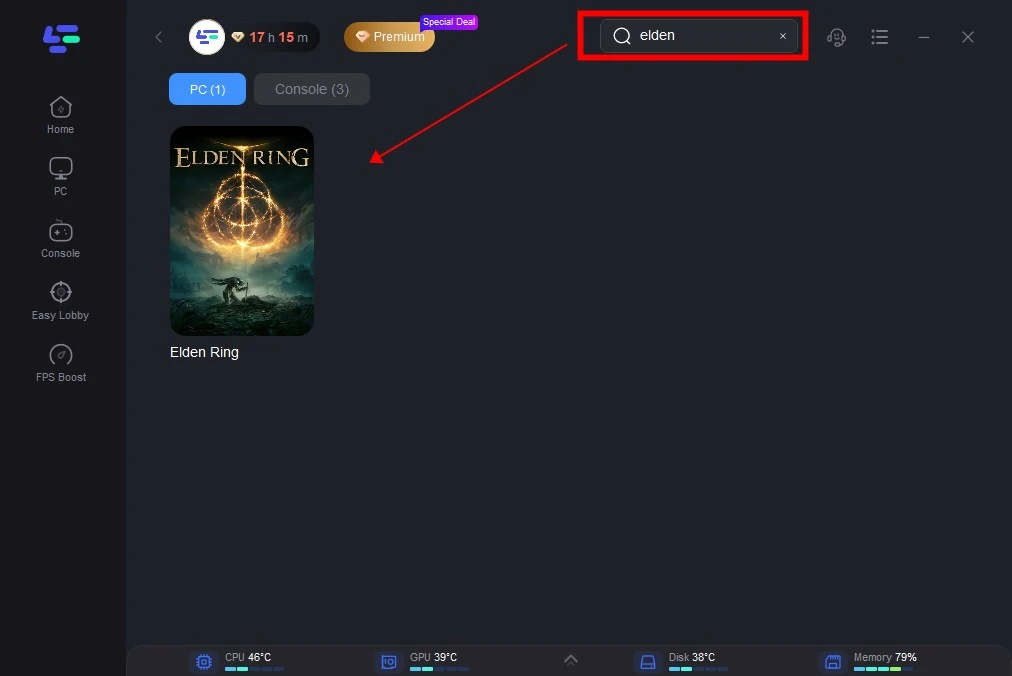 Other Fixes for Elden Ring Occured Connection Error
Fix 1: Check Elden Ring's server status
Always check the server status first if you're experiencing an Elden Ring connection error or are having trouble logging in to the game. If the server is down for maintenance, you'll have to wait until it's finished. To see if there is an announcement, follow up on the Elden Ring official Twitter page and keep up with the latest posts.
Fix2: Check the network connection
A stable network connection is one of the most important preconditions for a smooth and pleasant gaming experience in every console game, including Elden Ring. So, check your network connection if you have difficulty connecting to the Elden Ring game server. Here are tips on how to do it.
Restart your router and modem. Try to unplug the power cables from your router and modem, wait at least 30 seconds before reconnecting them, and then reconnect both cables. Launch Elden Ring once you're back online to see if it can now successfully connect to the server.
Change to a wired connection like ethernet if possible. A wired connection is more stable than WiFi and stability is everything in games.
If you have no other option but to use WiFi, the last thing you want is overcrowding. On the devices you aren't using right now, you can try disabling the Wi-Fi feature or temporarily disconnecting them from the network.
Fix3: update your device drivers to the latest version
Video games like Elden Ring require up-to-date device drivers. Your internet connection may be impacted by an out-of-date or broken network adapter driver. Furthermore, if your graphics driver is not up to date, game performance may suffer, as well as other errors and crashes.
Here are ways to update device drivers:
Update through Windows Update service. Open the Settings app on the Windows system. This will open a new window with a panel on the left side. Finally, click the Check for Updates button on the main window. Windows will start the process of downloading and installing the newest network driver updates. After that, restart your Windows computer to make the changes take effect.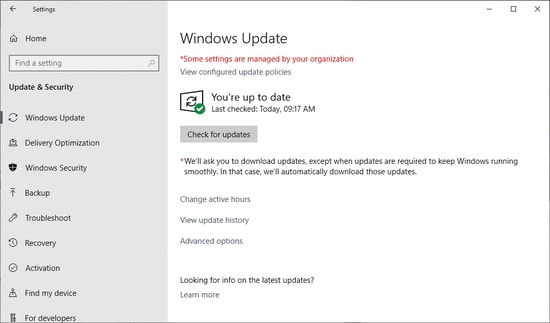 2. Update through Device Manager. In the Windows search field, enter "device manager," and then click to launch it. To expand the Network adapter segment, double-click on it after finding it in the list below by scrolling down.
Click on the network adaptor driver so as to open the Properties Box. Then click on the "Update Driver" tab. Choose the first option, "Search automatically for updated driver software," from the prompt that appears on your screen. Windows will then take the necessary steps to update network drivers.
3. Update through Manufacturer's Website. You can also update network drivers on your Manufacturer's Website. Take Intel as an example. If you are using Intel's networking adaptor, go to Intel's support website. Click on the "Drivers & Software" tab.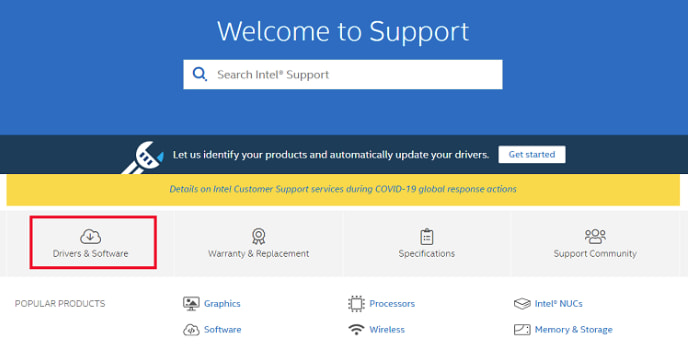 Choose the appropriate Intel network adapter driver version for your Windows operating system.
Fix4: Flush your DNS
Flushing DNS will clear your computer's DNS cache. When the DNS cache is cleared, your computer must obtain data from the DNS server each time it visits a new website. If the connection error was caused by faulty DNS cache data, this might be the solution.
Here are the instructions on how to do this.
1. Press the Windows key and R key at the same time.
2. Type "cmd". Again, press Shift and Enter at the time. Click yes if it asks you for permission.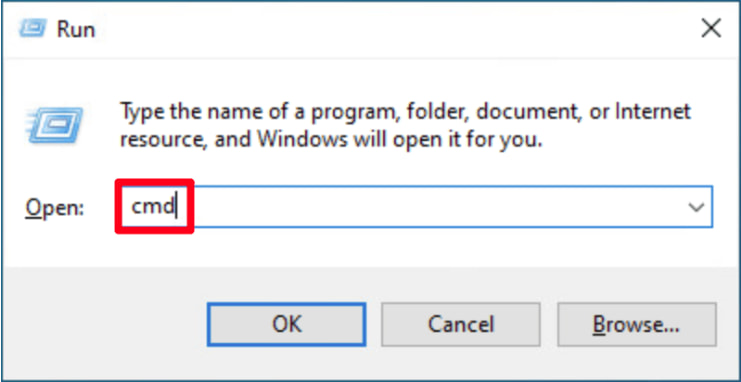 3. Type "ipconfig /flushdns" in the pop-up window, and then press Enter.
4. Your DNS is successfully flushed if it shows like this.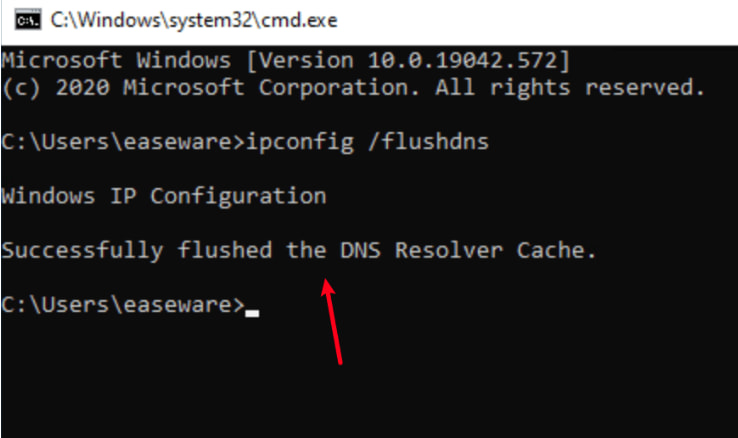 Fix5: Change your DNS server
In order to fix Elden Ring connection errors, you can also try to change your DNS server to a public one like Google DNS.
You can do it by following these steps:
1. Select the "Open Network & Internet Settings" option on the right side of your taskbar.
2. Scroll down and choose the "Change adapter options" tab in the Advanced network settings.
3. Select Properties by right-clicking on the network that is currently used by you.
4. Choose Internet Protocol Version 4 (TCP/IPv4) from the following items and tab Properties again.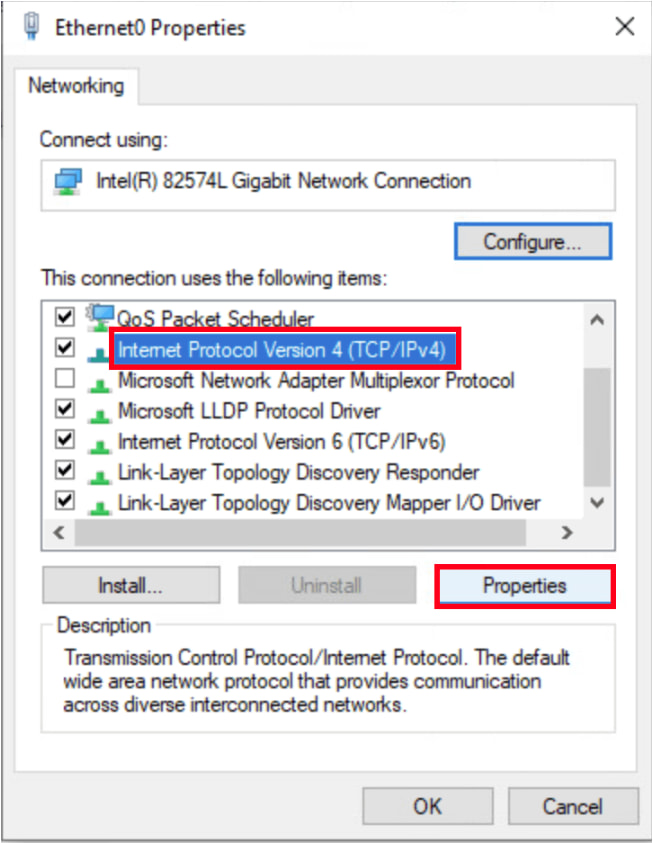 5. Try not to obtain IP automatically but manually type the following DNS server address.
Preferred DNS server: 8.8.8.8
Alternate DNS server: 8.8.4.4
How Do I Get a Better Network Connection?
Except for the above-mentioned tips to fix constant connection errors in Elden Ring, we can also fix this problem more fundamentally: get a better network connection.
Here are some methods for you to achieve a better network connection.
Check the data cap. There is a monthly limit on the amount of data you can use, which can range from a few hundred megabytes to hundreds of gigabytes. If you go over it, your ISP will severely slow down your internet. Discuss a higher data limit internet plan with your provider if you consistently go over your monthly data limit.
Block annoying ads. Nearly all content providers show advertisements. There are ads, pictures, GIFs, and auto-playing videos everywhere you go online. It may be simplest to simply block them because they will slow down your internet connection. You can give your connection a break by installing an ad-blocking plugin that disables those data-intensive auto-play videos.
Contact your network provider. If you're unsatisfied with your current network connection or the network speed, you can contact your network provider and ask he/her to change your plan or broaden your bandwidth.