You will, however, want a quick and well-configured computer to play this game. This is important to keep in mind if you work on a personal computer (PC). LagoFast is the ultimate game booster, and if you're having trouble with lag in your game, you should try it. It helps minimize Warzone 2 lag and latency spikes to an absolute minimum, which is a significant gain. Continue reading if you like to get further information! In this post, we'll learn how to address the lag and stuttering difficulties plaguing your experience when playing Call of Duty: Warzone Battle Royale. Because users have been talking about it on forums, we are aware of this problem, and a solution should be available as soon as possible.
PART 1: How to run Warzone 2 without high ping and fps drops?
PART 2: Why is Warzone Lagging?
PART 3: Call of Duty Warzone 2 Stuttering Fix
How to run Warzone 2 without high ping and fps drops?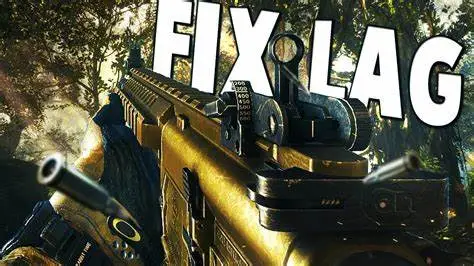 Many users have confirmed that LagoFast is the most effective option for determining the cause of your lag problems and finding a solution. You need to get LagoFast as soon as possible if you also face latency spikes, excessive ping, or dips in frames per second when playing Warzone 2. This game booster will choose the most suitable servers for you and ensure that the game continues smoothly without any connection problems. What else could you desire if you could play the game for hours without experiencing any latency or interruptions?
The following is a list of additional useful features that LagoFast offers, along with an explanation of how they can improve your gaming experience:
Simple virtual private network access in the lobby
This is the only one with a timed package and minute-by-minute price among game boosters and VPNs
Global Methods and Exceptional Route
It is simple to use
With a single click, you can reduce high ping and fps drops for Warzone 2
Increases the frame rate while decreasing the ping
To begin your risk-free trial of LagoFast, click the "free trial" button on the LagoFast website, download the LagoFast software, and run it on your device
STEP 1: Download LagoFast.
STEP 2: Enter "Warzone 2" into the search field and select the desired game from the results.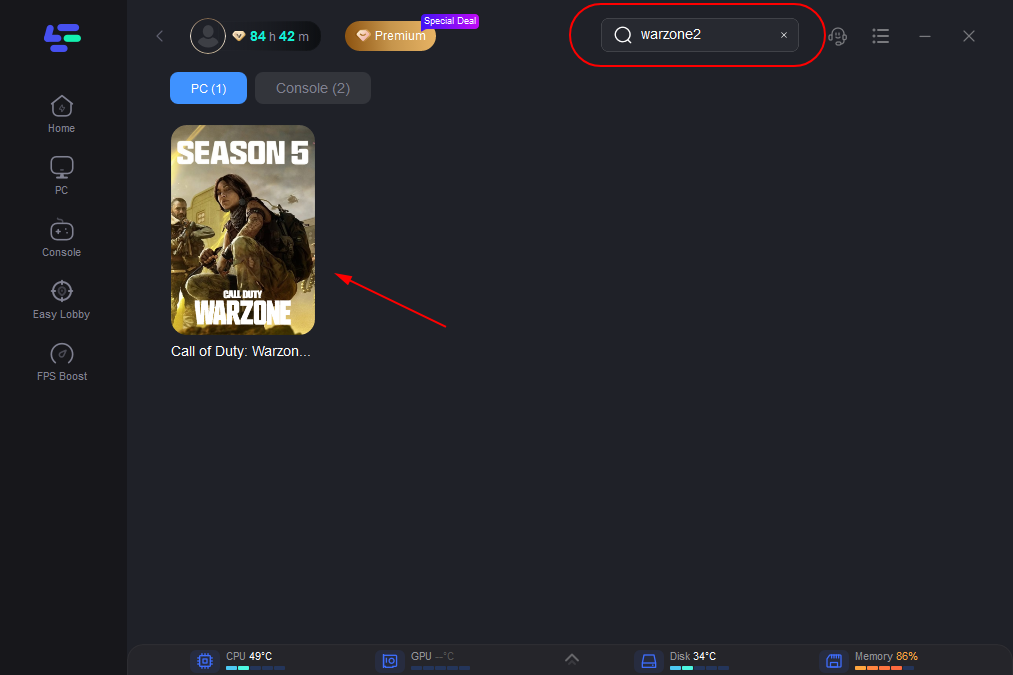 STEP 3: If more than one server option is available, select the one that suits your requirements the most.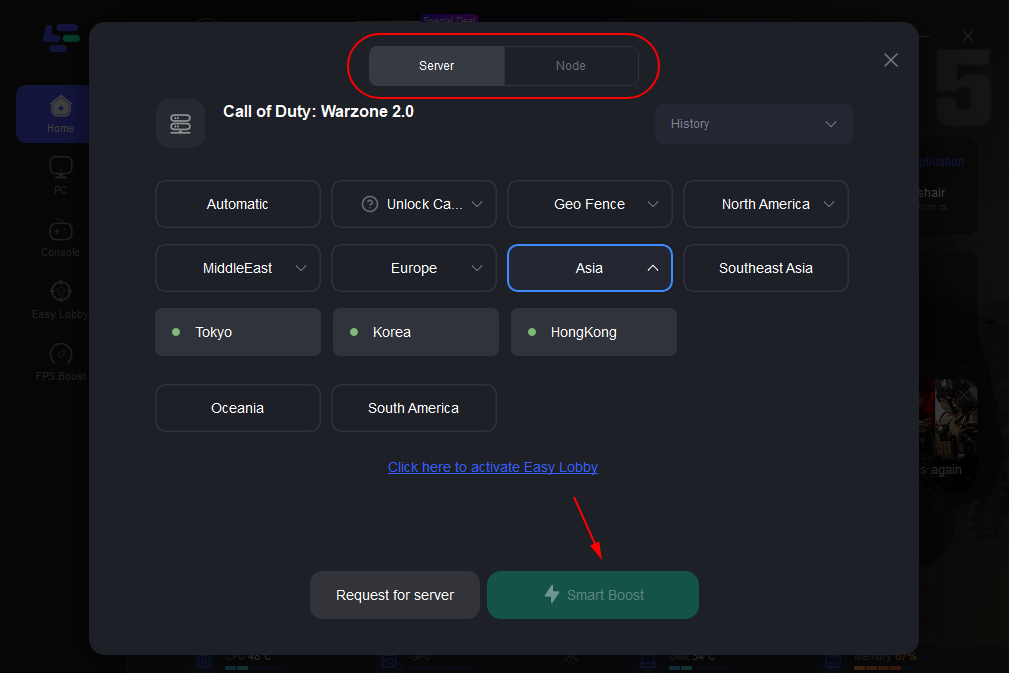 STEP 4: Finally, you can check the current ping rate for Warzone 2 and minimize all the lag issues.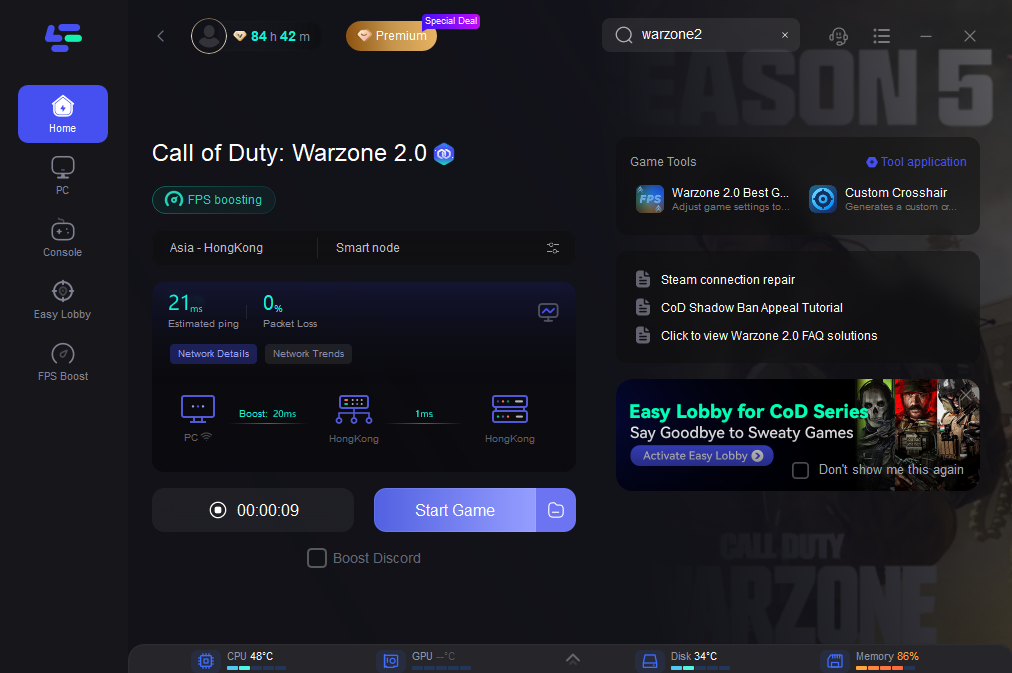 Why is Warzone Lagging?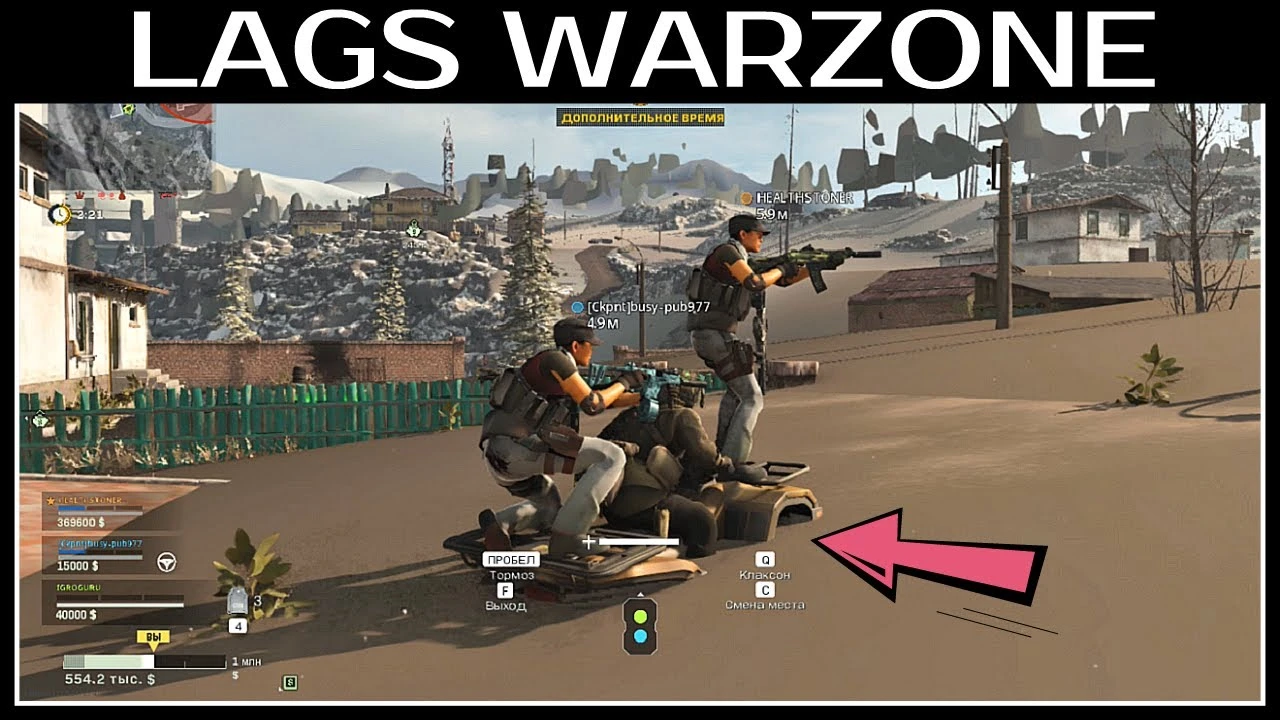 In 2020, Microsoft discontinued providing support for the older version of its operating system. In addition, compatibility problems, security flaws, and performance bottlenecks plague the earlier versions. The game demands a storage space of 175 GB; there will be a significant amount of material this time. Therefore, even though it says in the requirements that you may play this game on Windows 7, you should wait to do it if you meet the minimal requirements.
Your computer's specifications should lie between the specified levels or be higher than that if you want Warzone 2 to operate correctly. If this is not the case, you may be needed to make concessions regarding the visuals and the frame rate. Otherwise, you will have to face Warzone lagging and fps drops.
Minimum Requirements for Warzone 2 PC
Windows 7 64-Bit Service Pack 1 (SP1) or Windows 10 64-Bit as the operating system (1709 or later)
Intel Core i5 2500k processor or AMD equivalent
Nvidia GeForce GTX 670 2GB / GTX 1650 4GB or AMD Radeon HD 7950 for graphics
8GB of RAM
175 gigabytes of space on the hard disk drive
How to run Warzone 2 without high ping and fps drops?
IMAGE
Let's go on to improving how the game runs for us so that we may enjoy it more without fps drops in Warzone 2:
Adjust the settings on your graphic card
AMD and Nvidia graphics card users should apply the settings listed below; doing so will result in the highest possible performance.
Bringing Device Drivers up to Date
When a new game is released, especially if it is a AAA title, Nvidia is well-known for being the first to push its optimized updates for the best performance possible with its graphics cards. Because I've never worked with an AMD card before, my knowledge of AMD is limited. The links to obtain the most recent drivers are provided down below.
1. Nvidia Drivers Download
2. AMD Drivers Download
A notable fact is that this game has already received a full-fledged optimization upgrade from Nvidia, which has been made available for download. Launch the GeForce Experience, and the update will automatically download and install itself.
Call of Duty Warzone 2 Stuttering Fix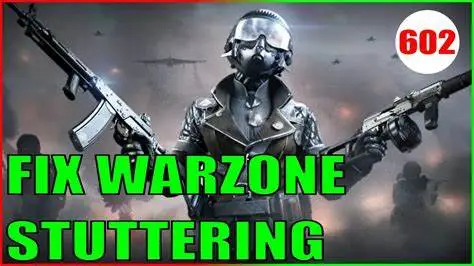 Launching the task manager to see how much memory and disk space is utilized is the first step to fixing Warzone 2 stuttering and lag issues. If you have programs installed besides Windows that use excessive system resources, you should terminate them immediately.
It is strongly advised that you wait for the hotfix update, which will be issued within the next few minutes if you are still experiencing stuttering despite everything seeming okay. There is an excellent preference that you exit any memory-hungry applications, such as Chrome.
Suppose you run games with Windows' game mode activated. In that case, the operating system will notify you that it is helping to optimize other Windows processes, such as updates and other Windows-related stuff, so they don't interfere with gameplay. But that's not true; it's common knowledge that the game bar may slow down your frame rate. So, if you aren't using it, disable it.
To do so, the steps are below:
Click Start > Settings > Gaming
On the Game Bar, you may disable the options to record gameplay footage, take pictures, and live stream
Go to the Captures tab and disable the recording of the game's background while you're at it
The final action is to choose the Game Mode menu item and select the Off button
Modify Game Settings to a Lower Level
If you're experiencing noticeable latency in any game, the universal rule of thumb is to down the graphics settings. Try lowering the shadow and texture settings and seeing if it helps.
If you are looking for the best Warzone connection solutions, read this article.
Turn off the overlay for Discord in-game
If you use Discord just as other players do, a few settings may need some tweaking. One of these things is the discord overlay, which is something that you only require at some times. Because we are working with two screens simultaneously, the overlay is pointless. It is well-known for producing problems relating to FPS (frames per second). In addition, you can also turn off hardware acceleration in Discord if you want to.
To do so, the steps are below:
Open Discord
To change your appearance, go to User Settings > Appearance
Deactivating the feature requires clicking the radio button labeled "Hardware Acceleration."
Turn off the overlay for Discord in-game
Open Discord
Navigate to the Overlay menu in the App Settings
Select the "Enable in-game overlay" option to disable it from the menu
Windows should be updated
The most recent upgrades were strange and caused several games to become unplayable. Windows has already sent emergency patches to address those problems, and you may start downloading them right away. It is highly recommended that you download the most recent version of Windows even if you run an earlier version of the operating system.
You're probably eager to discover a remedy if you're one of the millions of players who have experienced latency during a Warzone session. VPNs are the solution you've been looking for. Your Internet service provider may be throttling your connection or overloading the server, but a VPN will help you avoid both issues and play Warzone smoothly again. Top VPN providers, like LagoFast, allow you access to a distributed group of servers spread throughout the globe. Because of this, you can avoid having your online actions tracked by your ISP and may instead switch to a less-crowded server that is geographically closer to the actual location of the game. As a result, you can enhance your ping and eliminate latency.