Roblox is an online game platform and game creation system developed by Roblox Corporation that allows users to program games and play games created by other users. In this free game, users can create purchasable content through one-time purchases, known as "game passes", as well as microtransactions which can be purchased more than once, known as "developer products" or "products". During the period COvid-19 pandemic, Roblox's daily active users have increased to a 54million, including more than half of all American children under 16. In addition, the funder of the most popular social media facebook even changed the name of his company from Facebook to meta, and this concept comes from this game! But many Roblox players complained about their lag problems. How to make Roblox less laggy? In this article, you can find the answer to how to get less lag on Roblox and also much other information and a useful Roblox Game booster LagoFast.
Part 1: What Is Lag In Roblox?
Part 2: Why Is My Pc Lagging While Running Roblox?
Part 3: Why Is Lagging In Roblox Game But Internet Is Fine?
Part 4: How To Make Roblox Less Laggy?
Part 5: Other Solutions To getting Less Laggy On Roblox
What Is Lag In Roblox?
If you want to get less laggy, you should first understand what is lag. It is suggested to read the article What Is Lag Meaning?
The delay between your input and the output is referred to as lag. And when the delay between input and is so slight that you hardly notice it. However, when this delay becomes noticeable, it is referred to as lag. Don't worry, game lag problems could be solved.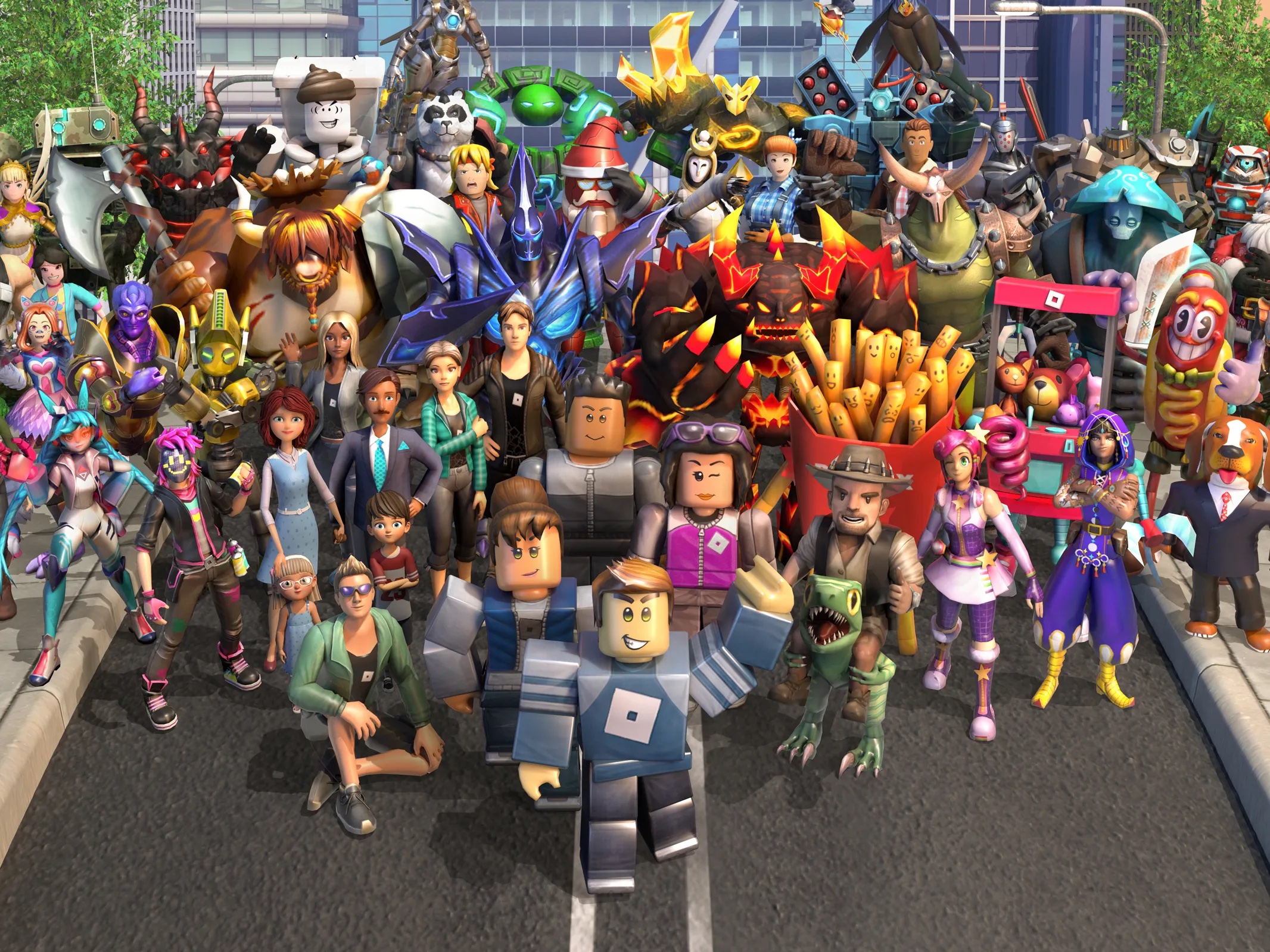 Why Is My Pc Lagging While Running Roblox?
Roblox latency is a pretty frequent problem. And a variety of variables may contribute to this bothersome issue. In general, these causes might be broken down into two main categories: the hardware setup and the network connection.
1. Hardware configuration. The state of the computer affects this lag. You should first determine whether your computer satisfies the minimum system requirements.
2. Network connection. And if there are the problems like bandwidth congestion, network congestion, unstable connection, and bad routing, the Roblox lag problem will certainly appear.
Why Is Lagging In Roblox Game But Internet Is Fine?
As shown above, Roblox lagging problem could also be affected by hardware configuration. And in the article Why Do I Lag With Good Internet, you can get a better understanding of why lagging in games but the internet is fine. As is shown, the network connection and the hardware configuration could lead to game lag problems. Therefore, although your internet condition plays well, you will also experience the annoying problem lag due to other factors. For example, your mouse movements will make game lag, keyboard input lag will also lead to a considerable delay between your input and the output from the monitor. What's more, if there are some problems with the game server, like a congested server, or bad optimization of the game, you will also experience lag issues.
How To Make Roblox Less Laggy?
There are numerous ways to address the Roblox lag issue. However, I do want to suggest that you use LagoFast, a simple-to-use Roblox lag solution. It can increase the efficiency of the transfer by using its special data transmission protocol. Additionally, LagoFast features global nodes and unique routes to resolve the network connection, which will considerably reduce the amount of time spent on transmission. Before starting the game, you could select these nodes based on your geological location. Additionally, LagoFast debuted the plan per minute, which is less expensive than other game lag fixers. And then after playing the game, you can easily stop LagoFast to stop the game boost service.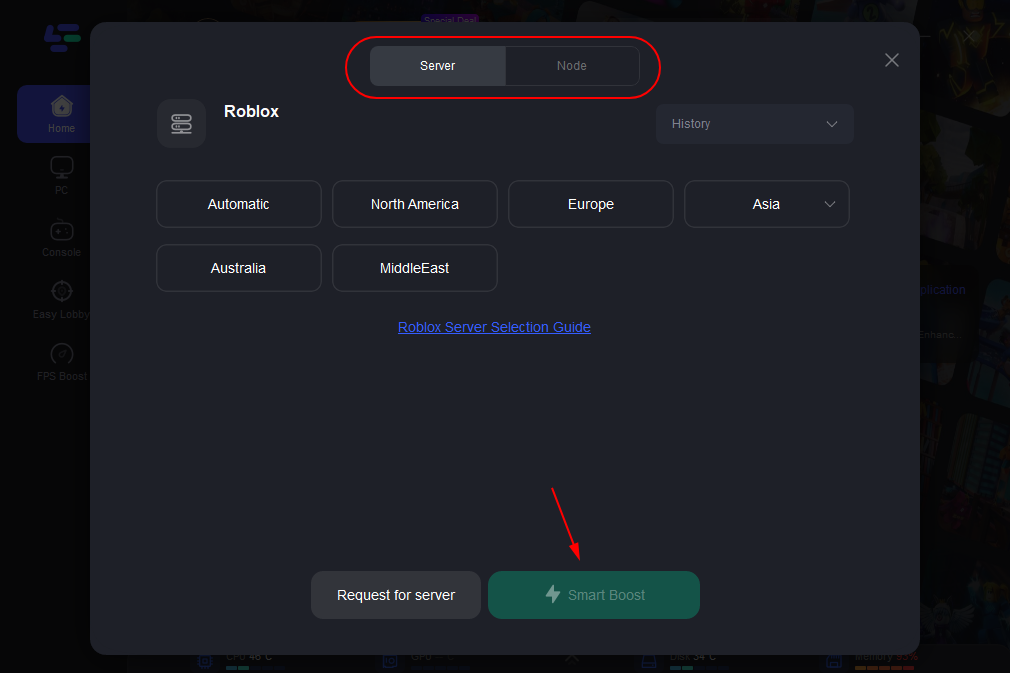 If you want to try using LagoFast to get less laggy in Roblox, you can click the Free Trial button to download the LagoFast client and experience the network connection optimization service.
Before running Roblox, you just need to find the Roblox in LagoFast and click the "Boost" button, LagoFast will ensure your smooth gaming experience in the background.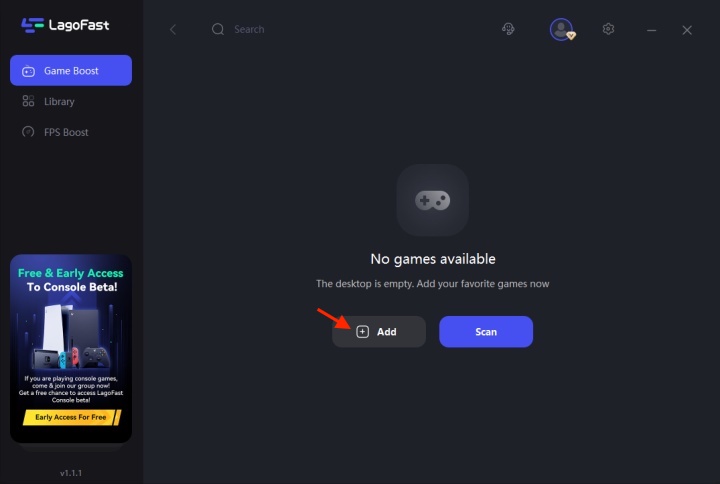 LagoFast also supports 1000+ more popular online games, you could use it to optimize your gaming experience in other games too!
Other Solutions To getting Less Laggy On Roblox
Fix 1: Check if your computer meets the minimum system requirements
You should make sure that your computer meets the minimum system requirements. And if possible, try meeting the recommended system requirements. The Roblox minimum system requirements are as follows:
Windows: Windows 7, Windows 8/8.1/10, or Windows 11. For Windows 8/8.1 you will need to run Roblox in Desktop Mode, as Metro Mode (the tiled start-screen) is not currently supported.
Graphics Card: On PC/Windows, the Roblox application requires DirectX 10 or higher feature-level support. For the best performance, we recommend either a computer less than 5 years old with a dedicated video card or a laptop less than 3 years old with an integrated video card.
Processor: Roblox recommends you have a recent processor (2005+) with a clock speed of 1.6 Ghz or better. There have been some issues with older AMD processors.
RAM or Memory: Roblox recommends you have at least 1 GB of memory on Windows 7, Windows 8, or Windows 10
Storage Space: Roblox recommends you have at least 20 Mb of system storage space to install Roblox.
Fix 2: Background applications that are not required should be removed.
If you have a lot of background applications running, your network will become congested, and your computer's performance will suffer. Close unnecessary background applications, such as multiple Chrome tabs, to free up space for your game and reduce latency! Keep some essential Windows applications running in mind, however. Fortunately, LagoFast can help you determine which ones are unnecessary and remove them.
Fix 3: Update your keyboard or mouse to prevent input lag
As you are aware, mouse motions can cause latency in games. Therefore, one of the greatest ways to enhance computer performance and decrease gaming lag would be to use better hardware, such as a mouse or keyboard.