Apex Legends has over 130M players around the world and millions of players re-spawn every minute, which makes apex laggy. In this scenario, we recommend a Game Booster which is known as LagoFast, which can solve why is my apex lagging.
Part 1: Why is my Apex lagging?
Part 2: LagoFast: the Best solution for Apex servers lagging!
Part 3: Other Tips to resolve why my Apex is lagging?
Part 4: Apex Legends FAQs and tips
Why is my Apex lagging?
Apex legends became popular and crowded day by day since the release of Apex legends, as a free-to-play Battle Royale game because it has over 130 million players with the addition of over 29 million People in the past year. The servers of apex legends can't handle so many crowded servers which results in apex laggy. Developers are working on improving Apex input lag in every update so it can handle all the overloaded servers. As a gamer, the apex legends lag issue is the most frustrating thing that most of us had to face. And my recommendation for the Apex legends server lag is to first make sure that our system and network requirements are up to the minimum requirements.
LagoFast: the Best solution for Apex servers lagging
Apex becomes hard to play when only you and your opponent's team are left, and Apex starts to be laggy which is the most annoying and frustrating thing as a player in a multiplayer game that prevents you from playing in a smooth gaming environment. In this scenario, I recommend using the LagoFast which acts as my in-game companion and has years of apex input lag-resolving experience. LagoFast monitors and shows you the real-time packet loss percentage, Fps, and Ping. LagoFast provides you with a smoother gaming environment still, if you're curious how it works or if it works or not, you can try its free trial which would help to make your decision without any doubt or curiosity.
These are some exciting features that LagoFast will Provide you:
Free Trial
Boosts Fps and reduces apex server lagging.
Gives you real-time Monitoring power to check Network Type, Ping, and Packets loss.
Fast servers with global coverage.
Gives a smooth gaming experience with years of lag-resolving issues.
Pay-per-minute usage of LagoFast.
I am providing a step-by-step procedure for using the LagoFast below:
Step 1: Download and Install the LagoFast from this Button below:
Step 2: Open the LagoFast and search Apex Legends in the search Bar.
Step 3: Choose the best server which can provide you with low latency.
Step 4: Now click on the Smart Boost button to start the boosting process of apex legends' lag issue.
In this window, you can monitor the real-time Network Type, Ping, and packet loss.
Now you have been able to start the game and enjoy Butter smooth apex legends.
You can also set the setting Manually to make sure which setting is the most optimizable for apex legends lag issue.
Check the left side of the window where you can find the FPS Boost Button.
Here, you can check and uncheck the settings manually to fix apex lag spikes.
Other solutions for why is my apex lagging?
1. Check your system requirements
Sometimes the system doesn't meet the recommended requirements Which causes apex laggy. So, make sure that your system requirements are up to the recommended mark or not. These are the system requirements recommended by apex legends developers:
OS: 64-bit Windows 7.
CPU: Intel Core i3-6300 3.8GHz / AMD FX-4350 4.2 GHz Quad-Core Processor.
RAM: 6GB.
GPU: NVIDIA GeForce GT 640 / Radeon HD 7730.
GPU RAM: 1 GB.
HARD DRIVE: Minimum 22 GB of free space.
2. Test your Network
After checking the system requirements then, the main task is to Check your network speed because a slow network speed can also make apex laggy. You can check your network speed by Simply LagoFast smart boost button. The minimum network speed recommended for smooth and lag-free Apex legends is 15Mbps.
3. Change Apex Server
You can check the in-game server speed of Apex legends and make sure it's not lagging. You can also change the in-game Video settings of Apex legends to prevent why is my apex lagging. Permanently the server with the best low latency for a lag-free and smooth gaming experience till the end.
4. Update your Network drivers and Graphics
You can simply update your system Graphics and Network Drivers by simply opening Device manager and you can check whether they're up to date or not. If not, then you can update them by simply clicking update drivers in the adapters section of a Device manager.
5. Close the Background apps
Sometimes the background apps keep using your data even though they're running in the background which results in apex laggy. So, make sure before playing the games to close the background running tasks or apps.
6. Set the Video Setting in Apex
Using high-definition graphics in video settings can also result in Apex laggy. You can simply reduce and disable unnecessary video settings like - V-Sync, Textures, Anti-Aliasing, and Textures.
Apex legends faqs and tips
Overheating can cause apex lagging?
If you're still experiencing lag even after using the recommended system and network requirements then, there might be some overheating issue in your system which can also cause apex laggy. You can overcome this issue by shifting your System to an air conditioning room or by adding radiator fans to your system. You can also use liquid cooling in your system which is much more effective to cool down your system. Then, you can compare the Fps results of an overheating system and a cooling-maintained system which can help you to get rid of Apex Laggy.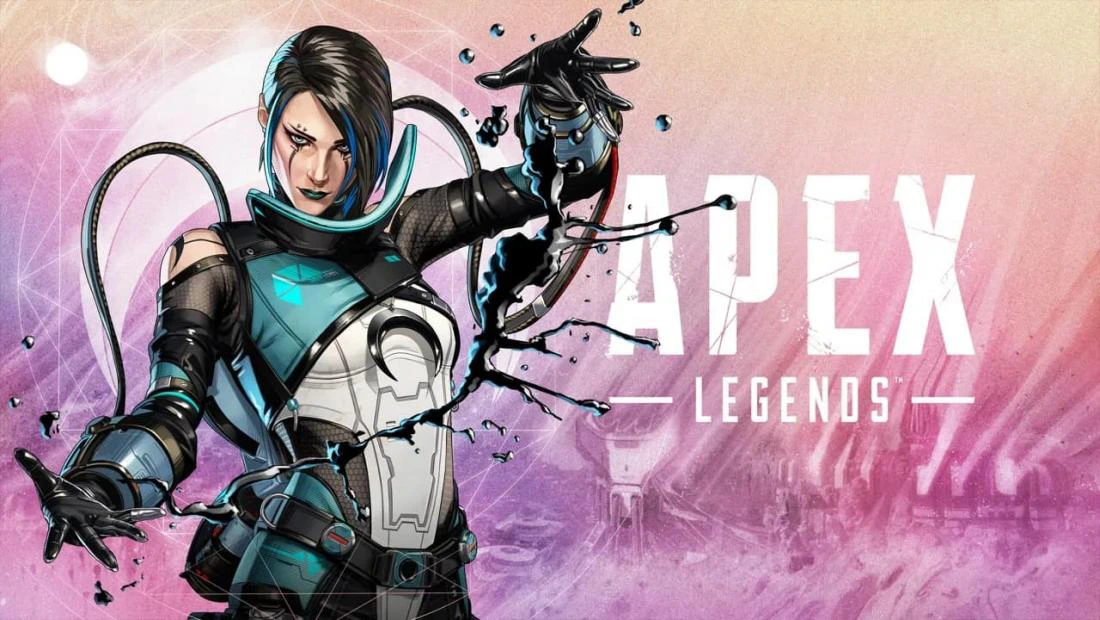 How LagoFast can help in Boosting the Apex Legends?
LagoFast comes with a specialty that helps in boosting any game with its magical optimization abilities. The main purpose of producing this product was to provide a lag-free and smoother gaming environment. It has servers all over the world which are highly accelerated to provide low latency. You can connect to your closer servers which are even capable of providing as smooth as 0ms¹. So, it helps to boost Apex Legends server lag.
What's the best ping to play Apex legends?
Do you know what ping is? Ping plays an important role in the smooth gaming experience. The lower the ping is, the smoother your gameplay will be. Ping increases when servers get overcrowded, or your connection is unstable. You can lower the ping in apex legends by reducing the packet loss % while transmission. First, get yourself a wired connection because the Data transmission through the cable is much faster and it can resolve apex server lagging. The best ping recommended for playing apex legends is 15 to 50 ms¹.